Two NASCAR races in two days might seem like a grind, but the doubleheader at Pocono Raceway was actually well received by most drivers. It might happen more often next year, and could provide a way to shorten the schedule.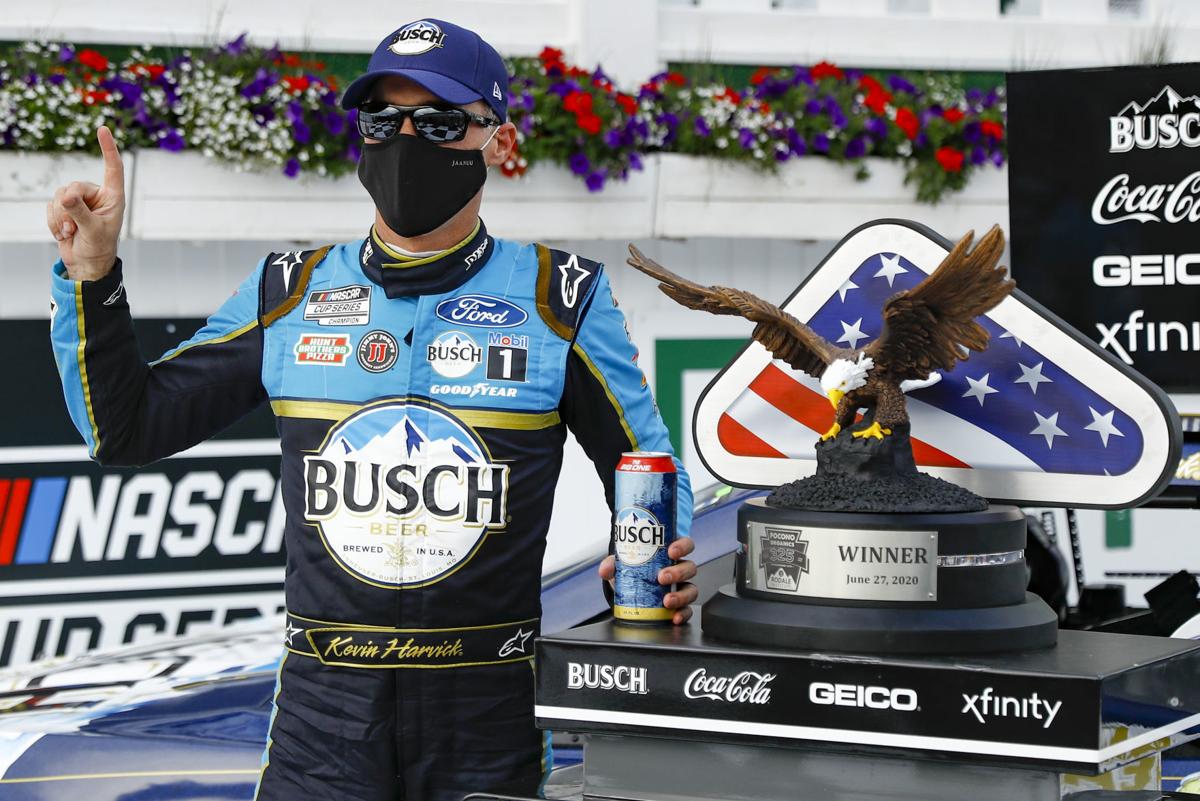 The NASCAR season currently starts with the Busch Clash at Daytona in the first week of February and finishes with the NASCAR Cup Series Championship in the first week of November.
The doubleheader at Pocono was an effort to play catch up with a season that was postponed for nine weeks because of the COVID-19 global pandemic. That, along with midweek races, could become a staple on the racing calendar.
Some of the drivers hope it does. Those asked about the concept after Sunday's Pocono 350 seemed in favor of it. Brad Keselowski is one of the most vocal supporters.
"I really like the schedule stuff that I have seen from NASCAR so far," Keselowski said. "I think that we are making the most of what is a really tough situation and they — I should say making the most — that is not to me at the level of praise I think they deserve. They have done it better than I ever thought they could do with this schedule."
Despite finishing eighth on Saturday, and 11th on Sunday, Keselowski went on Twitter Sunday night and talked again about how much he enjoyed the weekend.
Post race recap- my thoughts from a double header @PoconoRaceway pic.twitter.com/2yopTIIWk4

— Brad Keselowski (@keselowski) June 29, 2020
Hamlin, Harvick Fans of Doubleheaders
It's not surprising that Kevin Harvick and Denny Hamlin, both winners on the weekend, are big supporters of the doubleheader. Harvick, who won for the first time in his career at the racetrack on Saturday, said he would like to see this format more often.
"I think the format was great," Harvick said. "I think overall, everybody would be super happy with a much shorter season and multiple doubleheaders. Yeah, I think it went well."
Hamlin, who won on Sunday, said his crew chief Chris Gabehart and the team had a tough challenge turning the car around in less than 24 hours.
Gabehart said it's a grind on the crew, but the good teams will have no problems with the doubleheader format.
"There's a lot of work that goes on in-between preparing a car that just raced 325 miles to race again for 350 miles, put a professional product on the racetrack," Gabehart said. "This is very hard, but these teams are the best in the business. Whatever NASCAR wants to do, we'll support and adapt."
Busch's Winless Streak Continues
Kyle Busch was one of the favorites to win at least one of the weekend's doubleheaders, but last year's Cup Series Champion came up empty again.
Busch was the 5/1 favorite at William Hill to win Saturday's contest, but finished fifth. On Sunday, Busch was again at the top of the betting board. He was the third pick at +550 at DraftKings, behind Harvick (+400), and Hamlin (+500).
Busch was eliminated from the field when Ryan Blaney made contact with him. Busch was clearly upset after getting knocked out of the race.
"It's just very frustrating and unfortunate," Busch said. "I know what happened, but it doesn't make any sense to talk about it. It will just come across in a bad way."