While the Hungarian Grand Prix isn't until tomorrow, Aston Martin and Sebastian Vettel have already made F1 headlines this week. On Thursday, the four-time world champion Vettel announced he will retire after this season. Meanwhile, both team and driver shook things up by introducing a controversial rear wing during weekend practice.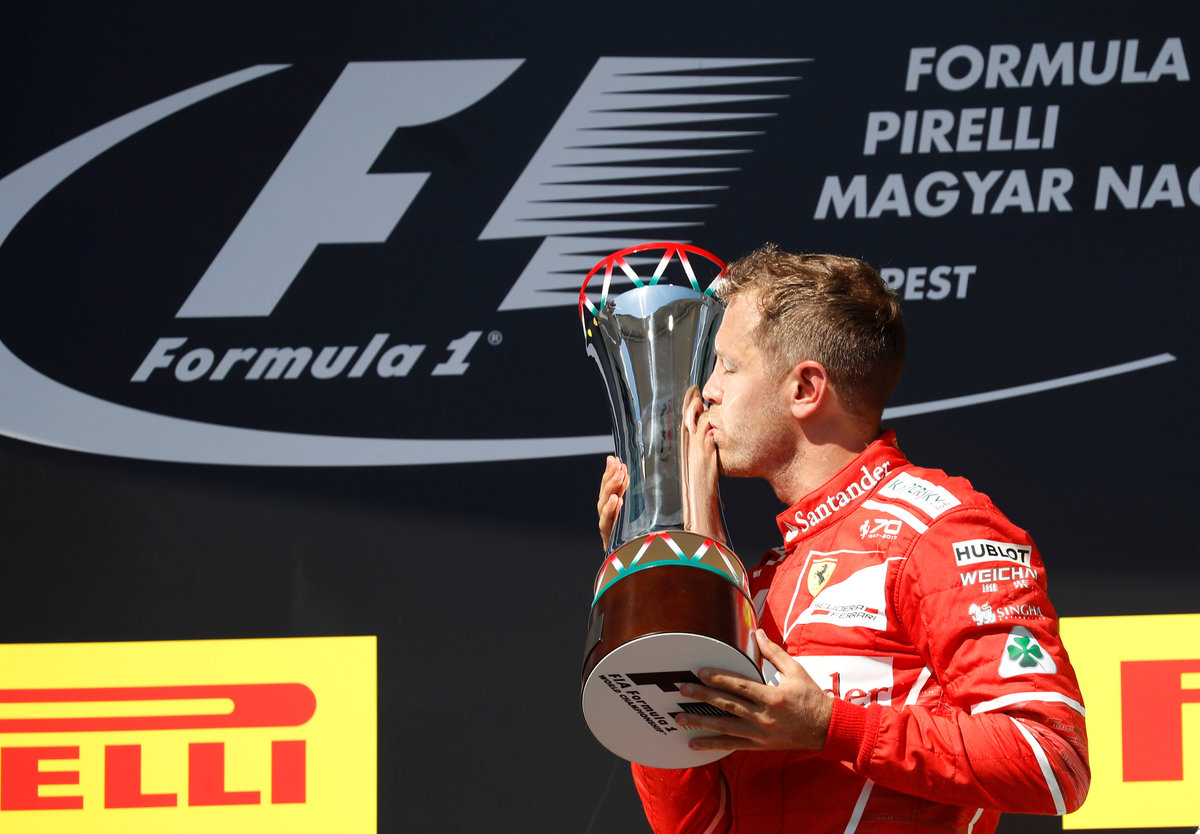 Racing fans the world over wished Sebastian Vettel well on his final F1 season. Sports bettors, however, were less focused on Vettel's announcement and more intrigued by a change to Vettel's car. Time will only tell how the odds will change based on who does — and doesn't — adopt the new rear wing.
Rear wing could be F1 game changer
It's rare that a 7th place practice finish turns heads. But Aston Martin and Vettel rarely place better than the mid-teens. So, Vettel's top-ten finish in Saturday's FP2 was noteworthy — especially since his car was fitted with a rear wing.
Apparently, Aston Martin found a loophole in the specs cleared it with the FIA. And while some downplay its role in Vettel's practice runs, any potential edge is an edge worth testing.
"Obviously, this is a track where you try to have and put all the downforce on the car that you can. Obviously, there's a new rear wing, it's not a secret. – Sebastian Vettel
Well, it's not a secret now. In fact, other teams are already thinking about a rear wing addition. Ferrari's racing director Laurent Mekies said, "If they have asked the FIA and the FIA says it's legal, then everybody tries it. If it's faster it will come to the cars."
During a team press conference Red Bull's Christian Horner said, "If it is according to the rules, it is a possible way to go. And who knows, maybe we'll copy something off Aston Martin rather than the other way around for once."
Aston Martin and Vettel leave unfinished business
Vettel's pending retirement is not a complete surprise. The 35-year-old driver's contract was up at the end of this season. And while Aston Martin very much wanted to extend its relationship with Vettel, both sides were realistic about what another season would yield.
289 Grand Prix starts. 53 wins. 122 podiums. 57 pole positions. Four #F1 World Championships.

There will only ever be one #SV5. 💚#ThankYouSeb pic.twitter.com/h6ZWEuAARr

— Aston Martin Aramco Cognizant F1 Team (@AstonMartinF1) July 28, 2022
When Aston Martin and Vettel joined forces in 2020, it seemed the perfect combination. Aston Martin had deep pockets and a desire to develop a competitive car. Vettel was a savvy veteran driver who was willing to help them on their journey.
Aston Martin's performance, however, has been elusive and needs more time. And Vettel feels like time is of the essence in his life outside of racing, as the father of three explained on Instagram.
"Thank you for letting me share the track with you. I loved every bit of it." – Sebastian Vettel
Vettel's pending retirement is bittersweet. After all, racing was — and still is — his passion. It's also hard for a world champion not to leave on top.  But even with unfinished business, both Aston Martin and Vettel value the experience they've shared.