NASCAR will host its third doubleheader of the Cup Series season with weekend races at Dover International Speedway in Dover, Delaware. The contests, both named the Drydene 311, will happen on Saturday and Sunday.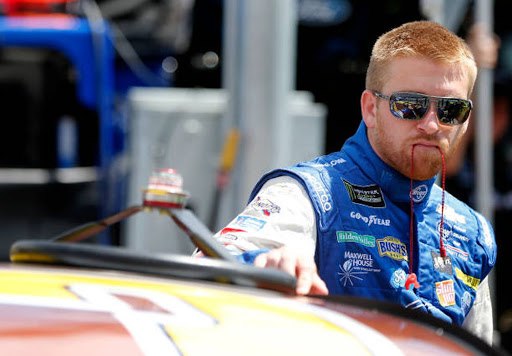 That's a departure from the two races' usual dates. The first race, the Autism Speaks 400, is commonly run in either late May or early June. It was postponed this year because of the COVID-19 pandemic.
The second race, the Drydene 311, is usually part of the Cup Series Playoffs and runs in October. Scheduling concerns prompted NASCAR to make the two races into a Dover doubleheader this weekend.
This weekend marks the Dover's third doubleheader of the season. While it's taken some adjustment, drivers have accepted the truncated schedule, and some even prefer having two races in as many days.
Ford driver Chris Buescher is one of them. The Roush Fenway driver says he is looking forward to the doubleheader.
"I would say my overall sense is I do like them," Buescher said. "I enjoy the fact that you can get done with one race and figure out what you need and apply it very quickly to the next day, so that's something that is appreciated."
Doubleheader Presents Challenges
One disadvantage for gamblers is that the odds for the second race in the doubleheader won't get posted until after the first race's results. Usually, Cup Series races have odds posted four to five days before the contest. The odds for the first race at Dover were posted at sportsbooks in the usual time frame.
In the first race, Kevin Harvick is the favorite at 5/2 at DraftKings. Harvick finished fourth in both races at Dover last year. Martin Truex Jr. is next at 4/1.
For the drivers, back-to-back races can be grueling affairs. They have less than 24 hours to prep for the second race, which can be problematic. At Michigan, Buescher had to go to his backup car on the second race, which he said was a challenge.
"Dover, at least we have time to get everything done after a race, as long as you don't have to go to a backup like we did at Michigan," Buescher said. "You can really turn around and learn from it and be a lot better the second day."
Harvick Dominating Doubleheaders
In the two previous weekend doubleheaders, Harvick has been the man to beat. In June, he won the Saturday race at Pocono Raceway, and then finished second to Denny Hamlin on Sunday.
At Michigan two weeks ago, Harvick swept the weekend, winning both races. He told reporters after the two victories that he has always enjoyed Michigan.
"I think the confidence is high when we come to Michigan anyway," Harvick said. "It's a race track that's been really good to us and, for whatever reason, just fits our style of cars, everything we do with our cars at Stewart-Haas Racing."