Big man Mitchell Robinson became the first drafted player in 28 years to sign a rookie contract extension with the New York Knicks, snapping the dreaded "Charlie Ward Curse" after agreeing to a new four-year deal worth $60 million.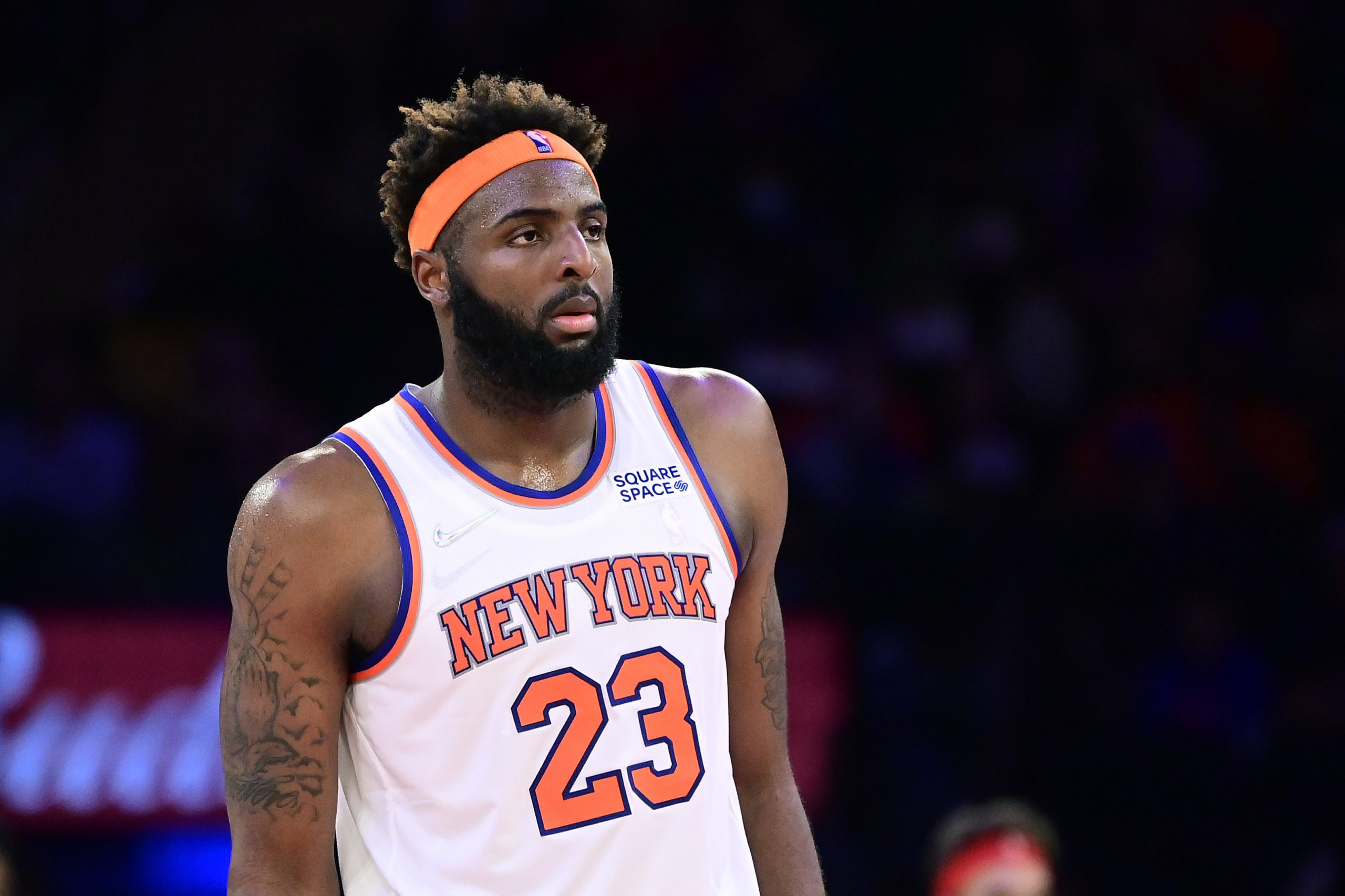 Charlie Ward, a point guard with the Knicks in the 1990s, was the last player to remain with the Knicks and sign a second contract after his initial rookie contract.
Ward was a standout college football player at Florida State who won the Heisman Trophy in 1993. He played multiple sports at FSU and was also the starting point guard on their basketball team. He pivoted to pro hoops because, 6-foot-2, he was undersized to play quarterback in the NFL in the 1990s. These days, Ward could have a shot at playing in the NFL with teams not shying away from smaller quarterbacks like Russell Wilson and Kyler Murray.
Ward's football experience made him a perfect role player for the rough and tumble Knicks in the early 1990s. The Knicks selected Ward with a late first-round pick in 1994.
Robinson Stays at MSG
When he's healthy, the 7-foot Robinson is a top-notch rim protector. In 72 games last season — which marked a career-high — Robinson averaged 8.5 points, 8.6 rebounds, and 1.8 blocks per game. He started 62 games and posted an impressive 20.78 PER.
The efficient Robinson connected on 72.2% of his shots last season. He doesn't shoot much, but when he does, he's hitting putback shots off of offensive rebounds and high-percentage shots in the lane. He averages 72.2% overall during his four seasons with the Knicks.
Free-throw shooting is Robinson's Achilles heel. He connected on a career-low 48.6% from the charity stripe last season, but thankfully, he doesn't get to the line much. Overall, he's a 54% career free-throw shooter.
Head coach Tom Thibodeau loves Robinson because of his defense. He's like the defensive anchor on the court and allows the wings to play aggressively on the perimeter because he's always there to bail them out.
Knicks haunted by 'Charlie Ward Curse'
No matter who the Knicks drafted since 1994, they didn't re-up when it came time to negotiate a second contract. This is due to a combination of bad drafts, poor player development, lackluster scouting, terrible general managers, and overall toxicity at the workplace.
Since the millennium, any halfway decent players got the heck out of dodge because they didn't want to play under team owner James Dolan. At the same time, the Knicks didn't help themselves with insulting contract offers. This has been dubbed the "Charlie Ward Curse," and it took nearly three decades before someone ended the hex.
The Knicks gambled on several prospects in recent years who never panned out, including Kristaps Porzingis, Frank Ntilikina, Kevin Knox, and Jordan Hill. Let's also not forget some disastrous selections in the early 2000s, including Milos Vujanic, Maciej Lampe, Eric Chenowith, Michael Wright, Mike Sweetney, Channing Frye, and Renaldo Balkman.
We can even go deeper to the late 1990s and bring up the name Frederic Weis, which still gives many Knicks fans PTSD. The Knicks selected Weiss from France with the #15 overall pick in the 1999 NBA Draft as their heir-apparent to Patrick Ewing. Weiss never played a minute in the NBA and the Knicks squandered a first-round pick.
Knicks fans wanted the team to select the feisty Ron Artest, who grew up in Queensbridge and who played his collegiate ball at St. John's. If the Knicks wanted to pick a foreign player, they missed the boat completely with Weis and should have selected Manu Ginobili instead.