Colby Covington and Jorge Masvidal were once friends and sparring partners at American Top Team. Later, they became bitter rivals in the UFC. Now, Masvidal faces felony charges that he caused a brain injury to Covington in an incident in Miami Beach last month.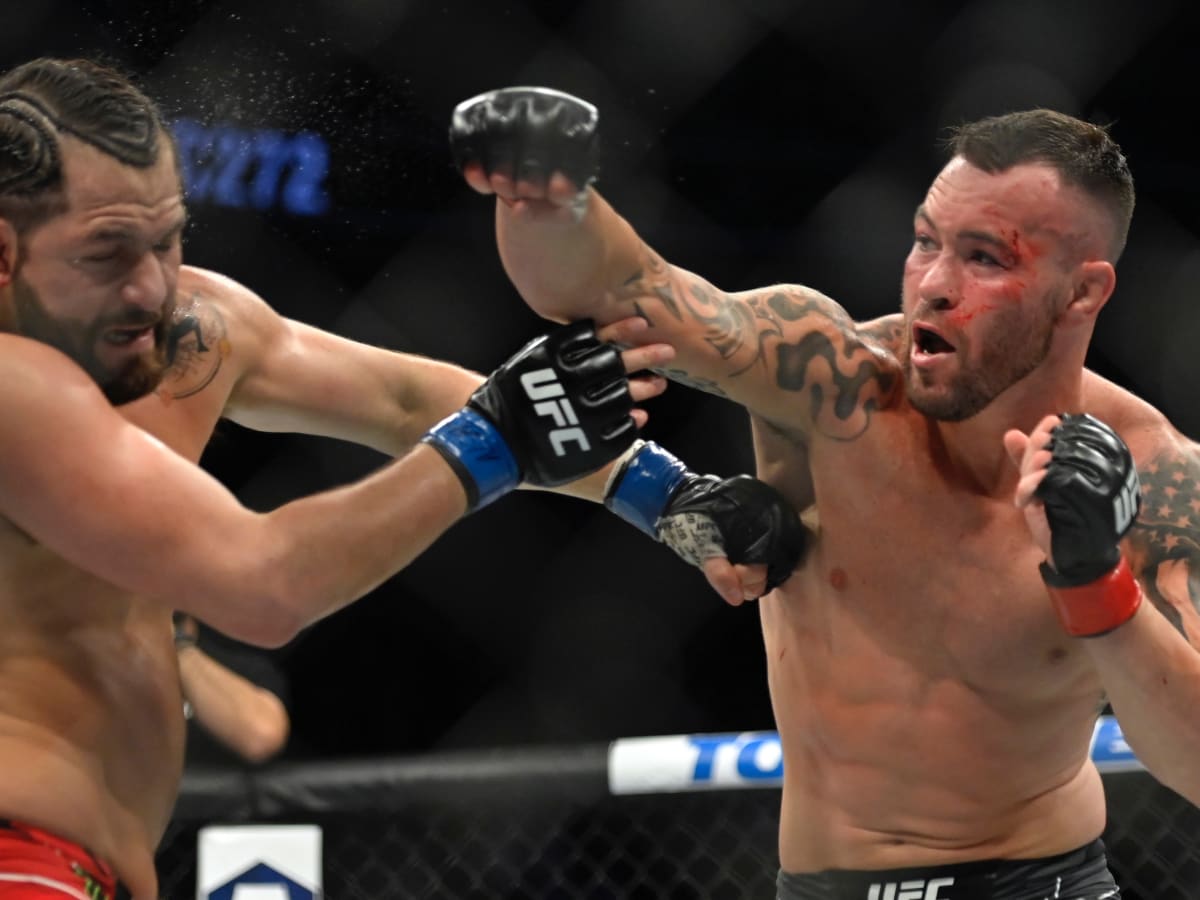 Masvidal allegedly punched a man – who court documents later identified as Covington – twice outside the Papi Steak restaurant on March 21, ESPN reported, citing a report by the Miami Beach Police Department.
Covington reports injuries, damage to watch
Police arrested Masvidal on March 24, who then made bail the next day. He stands accused of aggravated battery and criminal mischief.
According to those counts, Masvidal hit Covington with a "deadly weapon" in the form of his fists. The criminal mischief charge is related to more than $1,000 worth of damage done to a watch. The police report notes $15,000 in damage to a Rolex watch worth $90,000.
At the time, reports noted that Covington suffered a broken tooth. However, court documents now reference a brain injury. Masvidal's legal team will likely file a motion requesting a medical check-up on Covington ahead of further hearings.
At a hearing on Thursday, Judge Zachary James of Florida's 11th Circuit Court issued a stay-away order to Masvidal. The order requires Masvidal to stay at least 25 feet away from Covington, as well as 500 feet from his residence, and prohibits him from contacting Covington either directly or indirectly.
Fight follows UFC 272 battle
The incident occurred just two weeks after Covington defeated Masvidal at UFC 272 in Las Vegas. Covington won the fight via a wide unanimous decision, earning a 49-46, 50-44, 50-45 victory. After the fight, Masvidal said the feud wasn't over, claiming he wouldn't hesitate to fight Covington if he saw him in Miami.
Masvidal has only made public comments once since the incident occurred. On March 23, a day before his arrest, Masvidal appeared before the Nevada Athletic Commission to discuss if the state would license his Gamebred Promotions to promote events. Masvidal appeared virtually and asked for a delay. Commissioners asked Masvidal about the incident, which had taken place just two days earlier.
"Since I do have an open case, I'm not supposed to talk about it," Masvidal said. "Right now, I had a mutual combatance [sic] with another athlete. I can't say too much on this, is what they told me to say. If we could table it for later, that'd be amazing."
Covington (17-3) ranks as the No. 1 contender in the UFC's welterweight division, while Masvidal (35-16) sits at No. 8. Both have two recent losses to current welterweight champion Kamaru Usman, with Masvidal losing three straight, including the recent defeat to Covington.