Colby Covington has accused Kamaru Usman of ducking him ever since Usman stopped him late in the fifth round of their title fight back in 2019. Now, Covington will get a second chance at the welterweight championship when the two face off in the main event of UFC 268 on Saturday at Madison Square Garden in New York City.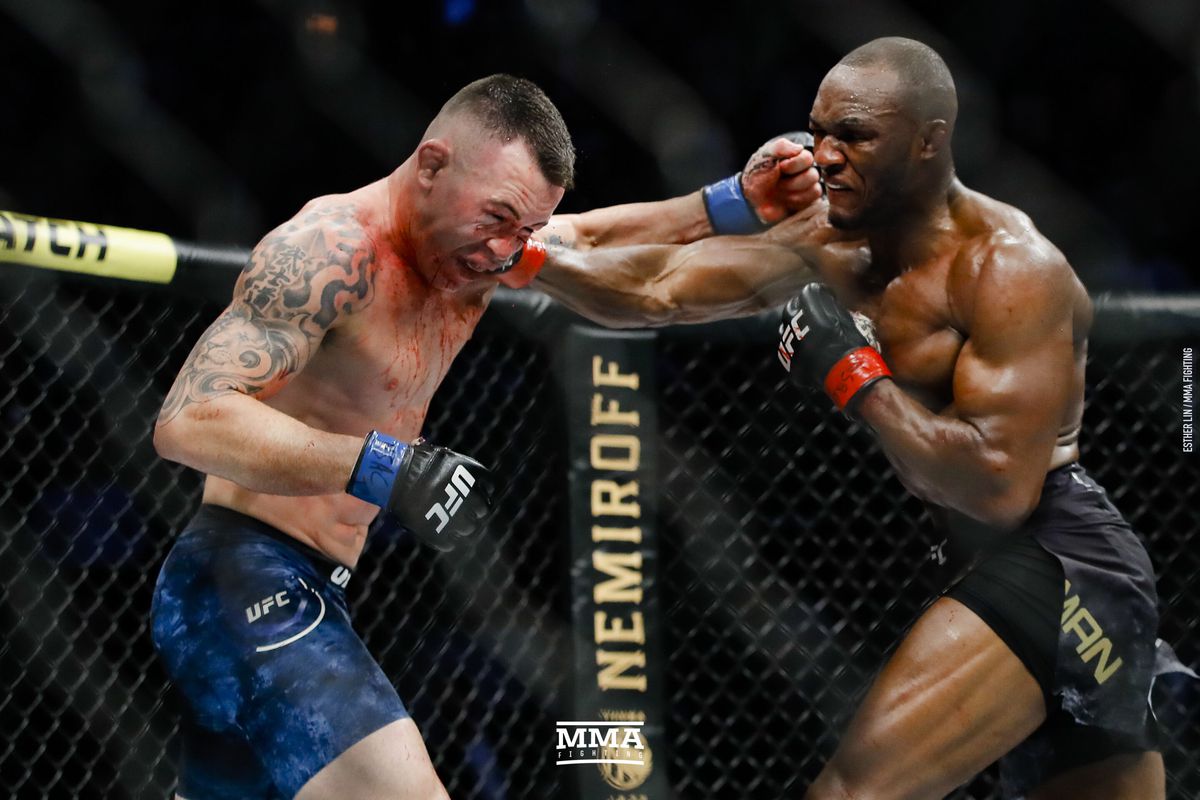 Since that win, Usman (19-1) has posted three more defenses of his championship.
Covington accuses Usman of taking easy fights
Two of those wins came over Jorge Masvidal. Covington jumped on this as a sign that Usman has been avoiding him and other serious contenders.
"He's knocking out lightweights, he's knocking out guys that shouldn't be in there with him," Covington told ESPN. "These are easy paychecks and there's a reason he fought those guys, because he knew he was going to win."
Meanwhile, Covington (16-2) has fought only once since the loss to Usman. He stopped Tyron Woodley in the fifth round last September, and has sat idle since then. Covington says the UFC had trouble finding opponents willing to fight him.
"The fact is, no one wanted to fight me," Covington said. "I was trying to put on the biggest and best fights for the UFC. No one wanted to take the bait, so now we are here and we get the best fight in the welterweight division, and it's gonna be a real treat for the fans."
Fighters talk fathers at press conference
There's no love lost between Usman and Covington. During the prefight press conference, the two exchanged words about each other's fathers: Covington brought up Usman's father's time in jail for healthcare fraud, and Usman replied by questioning how Covington's family feels about his antics.
"I'm looking at your dad here in the corner, very respectable man," Usman said to Covington. "I can just tell he's embarrassed each and every time you open your mouth."
---
Usman vs. Covington Odds (via PointsBet)
Kamaru Usman: -300
Colby Covington: +230
Method of Victory
Usman by KO/TKO: +140
Covington by KO/TKO: +750
Usman by Submission: +1300
Covington by Submission: +2000
Usman by Decision: +175
Covington by Decision: +400
Draw: +6600
---
That said, Usman has consistently praised Covington as a competitor.
"I'm not a hater, I give props where props are due," Usman told Helen Yee last month. "I think Colby probably is, I would put him in the top 15 welterweights of all time, as far as fighter-wise and skill-wise, the way that he fights. You may not like him personally, which I really don't, but as far as skill-wise, he's a good fighter."
Usman will enter the second fight as a more substantial favorite than in their first meeting. PointsBet lists Usman as the -300 pick over Covington (+230). The champion was just a -182 favorite in the first fight.
Usman expects Covington to take a new approach in the rematch, but remains confident that he'll come out on top.
"I think in this next fight he's gonna try to be a little more strategic," Usman said "But he's going to quickly realize that's not gonna work so you're just stuck in there getting beat up."