In an industry-defining about-face, the Las Vegas Sands Corporation is likely to open online gambling operations this year, despite previous resistance from the company's chairman Sheldon Adelson.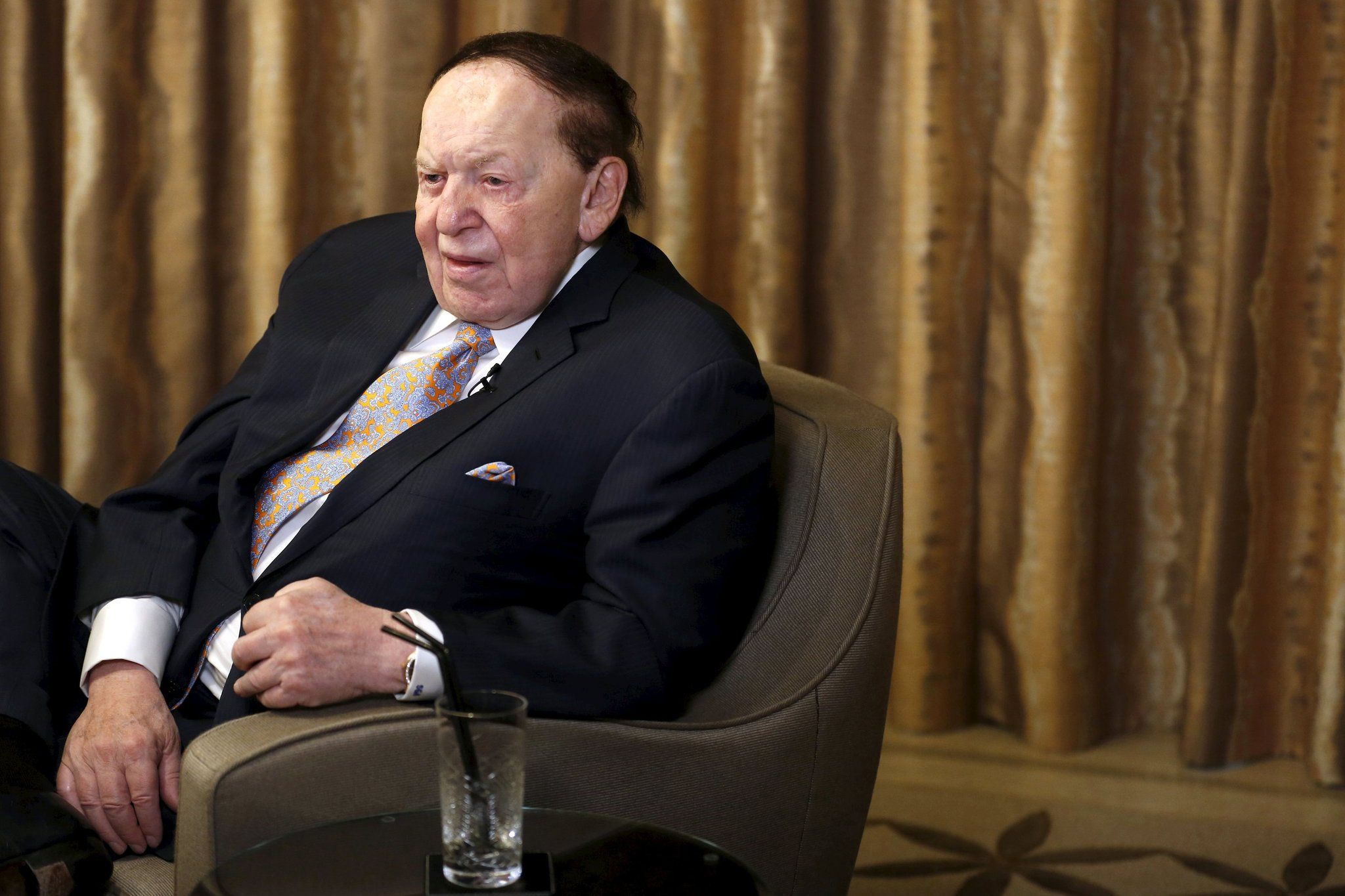 But does the Sands have enough in reserve to reverse its decades-long, anti-online stance and spin up a viable online product?
Adelson Created his Own Lobby Against Online Gambling
The company's 87-year-old billionaire CEO is currently taking a leave of absence to resume non-Hodgkin's lymphoma-related treatment. Adelson was last treated for the disease in 2019.
In Adelson's absence, acting CEO Rob Goldstein has reportedly discussed moving the world's biggest gaming company (by market capitalization) to the online sports gambling space before the year's end.
Before this, Adelson vociferously opposed the endeavor, spinning up and financially backing lobbying groups such as his Coalition to Stop Internet Gambling (CSIG) in an effort to slow the proliferation of web and app-based casino games and sportsbooks.
"I am willing to spend whatever it takes," Adelson said when launching CSIG in January 2014. "My moral standard compels me to speak out on this issue because I am the largest company by far in the industry, and I am willing to speak out. I don't see any compelling reason for the government to allow people to gamble on the internet."
Now, however, the Sands may be feeling the pinch of 10 months of lost brick-and-mortar revenue since the COVID-19 pandemic landed on US shores.
Financial Devastation May Prompt New Enterprise
At the end of Q3 on Sept. 30, 2020, the Sands announced an operating loss of $610 million, compared to an operating income of $899 million in Q3 2019.
The company's net loss in the third quarter of 2020 was $731 million, compared to a net income of $669 million in the third quarter of 2019.
At the time, Adelson tried to put a positive spin on the historic shortfalls. "I am pleased to say the recovery process from the Covid-19 pandemic continues to progress in each of our markets," he said. "Our greatest priority as the recovery continues remains our deep commitment to supporting our team members."
The Sands has Faced Dire Economic Circumstances Before
Adelson and the Sands are no strangers to digging out of holes during untenable financial crises.
A quick history lesson: In November of 2008, at the height of the Great Recession, the company announced it would default and face bankruptcy if its debts weren't restructured.
At the time, the Sands had $8.8 billion in long-term debt and couldn't satisfy the requirements of loans arranged by Citigroup Inc., Goldman Sachs Group Inc., and Lehman Brothers Holdings Inc. The latter declared bankruptcy itself on Sept. 15 of that year.
By January 2009, the company's market value had plunged more than 90%, and Adelson's net worth shrunk by an estimated $13 billion. He and his family injected $1 billion out of their fortune to keep the company afloat.
After the economy recovered, the company continued to grow its physical footprint and aggressively expanded internationally, building luxury properties in emerging markets like Macau and Singapore.
With Money in Reserve, Sands Could Outspend Competition
Financial analysts believe the Sands could become an immediate online player by tapping once more into Adelson's war chest.
Ending in Q3, the company reported current unrestricted cash balances at $2.38 billion. The Sands also said it has access to an additional $3.95 billion available to borrow. If that's not enough, Adelson's net worth is back up to $35.6 billion, according to Forbes, leaving him with deeper pockets than each of his rivals combined.
Since the 2018 Supreme Court ruling on the Professional and Amateur Sports Protection Act opened up legal online gambling to be a state-mandated decision, the Sands is the only US casino operator without an online gambling sportsbook.
In the two years since states started to regulate online gambling, rivals MGM, Caesars Entertainment, and Wynn Resorts each have expanded their online brands, starting with Nevada and New Jersey. Today, at least one of those brands can be found in all of the 20 states, plus Washington DC, where gambling is legal. With Michigan and Virginia set to go live this month, and New York in the offing sometime this year, the land-grab will only grow more intense.
To keep up with the demand for growth last fall Caesars acquired London-based sportsbook William Hill, while MGM is currently attempting to acquire London-based online gambling and retail giant Entain. Today, the Sands' sports wagering offering is limited to a William Hill sportsbook at the Venetian on the Las Vegas Strip, and kiosks at Palazzo next door.
Adelson Once Wanted to Be First Online
Adelson had a chance to get online early on. In the company's 2001-02 and 2002-03 filings with the SEC, the CEO was actually in favor of going online.
"The company is actively pursuing the possibility of developing and operating an internet gaming site, and is currently exploring other business opportunities for expansion," the Sands' 2001 shareholders' report said. "The company entered into a joint venture agreement to assess the feasibility of developing and operating an Internet gaming site."
The nascent lure of internet 1.0 soon faded as the company saw profits climb from the opening of Adelson's dream property, the Venetian.
Luxury Properties Can be Leveraged 
The luxury resort opened on May 3, 1999, to the release of white doves, sounding trumpets, and singing gondoliers. Actress Sophia Loren joined Adelson in launching the first gondola around the hotels' moat. And the $1.5 billion resort, built on the old Sands hotel and casino's footprint, became the blueprint for the Strip's pivot to gargantuan, luxury properties with millions of square feet to host events and trade shows.
With a market capitalization that is still north of $44.4 billion, some analysts believe the Sands could lure a rival into a merger or sell off properties like the Venetian, Palazzo, or Sands Convention Center to raise cash with which to buy an overseas sportsbook and become an online player.
"A combination of improved regulatory momentum in states like New York and increasing valuations for online operators have likely weighed on their decision to reconsider," Roundhill Investments co-founder Will Hershey said Thursday. "The longer the pandemic rolls on and retail operations suffer, the more pressure there is [for the Sands to get] online."