After two failed attempts to acquire online gambling partner Entain, MGM Resorts International named Jonathan Halkyard as its new chief financial officer Thursday. He comes with experience handling complex mergers, instituting extreme cost-cutting measures, and dealing with private equity acquisitions, including several that preceded the biggest bankruptcy in gaming history.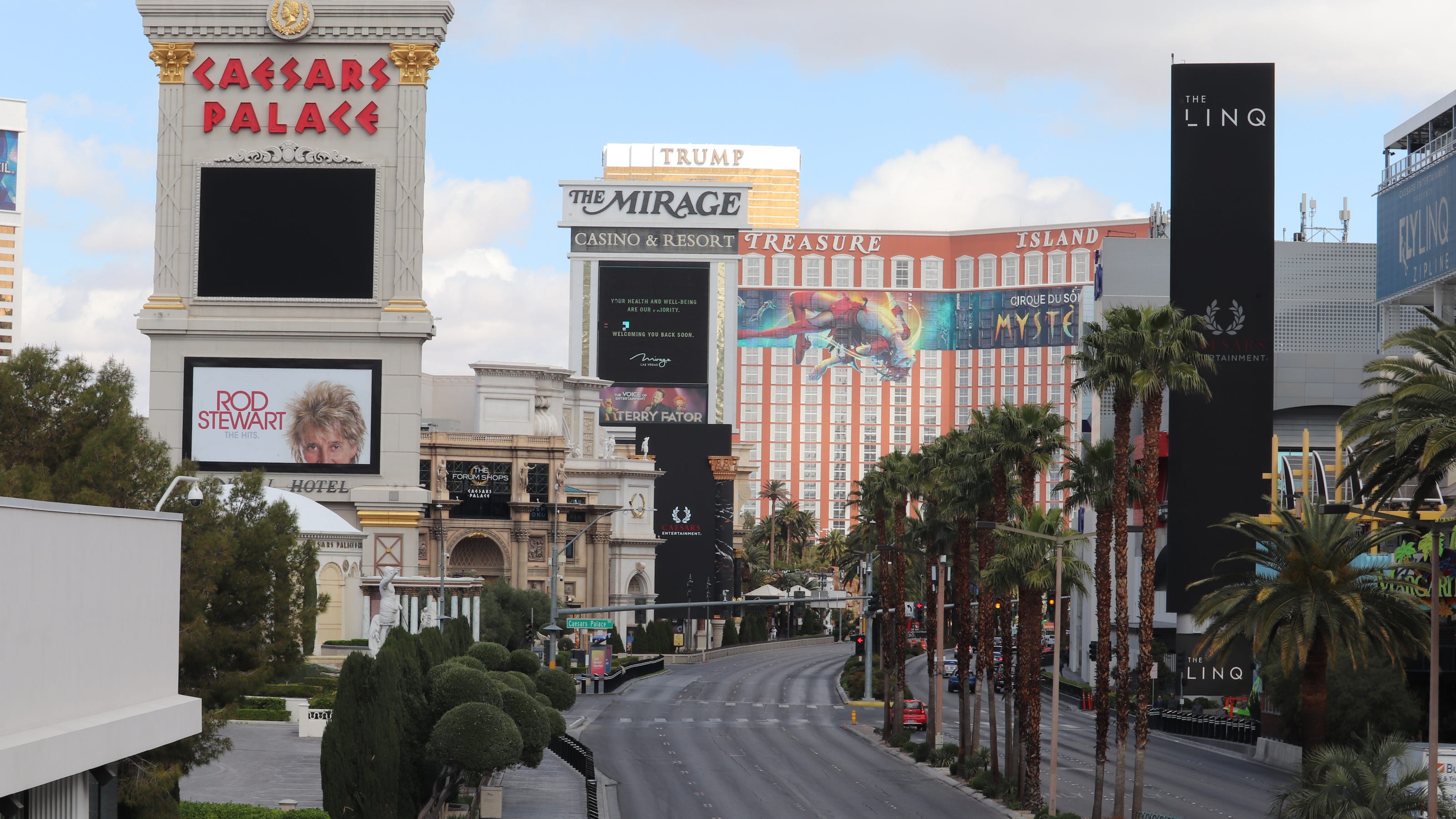 Halkyard, 55, joins MGM — the parent company of online sportsbook BetMGM — in the wake of the rejection of the company's $11 billion takeover bid for British gambling giant Entain PLC.
Previously known as GVC Holdings, Entain owns Bwin, Partypoker, Sportingbet, Ladbrokes, and more than 3,000 Coral retail betting outlets in the UK. After playing hard-to-get, the FTSE-100 company saw its share price soar this week, climbing as much as 25%.
Entain officials said MGM was undervaluing the company in light of online gambling's 2020 explosion. Entain also told MGM, their business partner in the space since 2018, that they need a clearer strategic path for the company post-merger.
During its Q3 earnings call last fall, MGM reported laying off or furloughing 62,000 of its 70,000 employees — nearly 90% of their workforce — with revenue declining 66%. The company recognized growth in online gambling as a lone bright spot.
Halkyard, who officially starts Monday, replaces Corey Sanders, who was promoted to MGM's chief operating officer in December after 20 months in the CFO role.
"Jonathan brings the right mix of financial discipline, investor acumen, operating experience, and seasoned corporate leadership to MGM Resorts at a vital time in our evolution," MGM CEO Bill Hornbuckle said in a statement.
Halkyard Experience Includes Big Fiscal Cuts
Halkyard's background is in the traditional brick-and-mortar hotel and hospitality space. He most recently served as president and CEO of Extended Stay America Inc. He also held the positions of CFO and COO during his six years with the company. He stepped down in late-2019.
Before that, he spent 13 years as a senior corporate executive in various financial and leadership roles at Caesars Entertainment, starting with the company's Harrah's Lake Tahoe property in the early 2000s.
When Halkyard, a Harvard MBA, became CFO of Harrah's in 2006, he helped lead the company's merger with Horseshoe Gaming, WSOP, Caesars Entertainment, and London Clubs International — touted at the time as one of the most significant mergers in gaming history.
In 2008, at the height of the pre-recession boom, Halkyard helped orchestrate the Harrah's buy out by Apollo Global Management and TPG, a pair of emerging private equity giants. On the Great Recession's cusp, the firms paid $30 billion or 31% above market price per share, and changed the name from Harrah's to Caesars Entertainment.
"He's not necessarily a blocking and tackling CFO," David Katz, an analyst at investment bank Jefferies LLC, told the Wall Street Journal. "He is a bit more about the complicated circumstances."
While Halkyard left following the fallout of the deal and what would become one of the most significant bankruptcy cases in US history, he was part of the leadership team that oversaw the transition. In that role, he was responsible for more than $200 million in cost-cutting initiatives, including layoffs, post-closing.
Distressed Assets
Within a year of the acquisition, financial services giant Lehman Bros. had fallen, and the economy's biggest collapse since the 1930s was in full bloom.
President Barack Obama famously singled out casinos and the gaming industry as unworthy of the blank-check Wall Street bailouts that were happening. "You can't go take a trip to Las Vegas or go down to the Super Bowl on the taxpayer's dime," he said in 2009. In 2010, Obama doubled down, cautioning families from gambling with college tuition.
"You don't blow a bunch of cash in Vegas when you're trying to save for college."
By late 2010, Caesars Entertainment's debtors, led by Oaktree Capital, Elliott Management, and Appaloosa Management, had enough. They accused the private equity firms of committing "[an] unimaginably brazen looting" of the casino companies post-buyout.
Halkyard, by this time, had been charged with whittling down some $20 billion in debt while still on a property acquisition spree. By 2013, with debt payments deferred, Halkyard would be done with Caesars and on to his next hospitality post.
By 2015, Caesars was in the red to the tune of $24 billion and filed for federal bankruptcy protection. Two years and $18 billion in debt restructuring later, the company emerged from bankruptcy proceedings.
The courts allowed Caesars Entertainment to shed $10 billion of debt and separate its US-based property assets from its gaming operations.
Private Equity-Palooza
In March 2019, TPG Capital and Apollo Global Management finally shed the rest of their stake in Caesars Entertainment.
Billionaire Carl Icahn and Hamlet Holdings, a joint venture between two more private equity firms, picked up 36.7 million shares of the company for an estimated $323 million.
After its second private equity transition, Caesars went back into acquisition mode almost immediately, making headlines last September by buying the London-based William Hill for $3.7 billion in a deal to increase its online sports gambling presence in the US.