FC Barcelona president Joan Laporta opened up about his plans to bring Leo Messi back to the Camp Nou.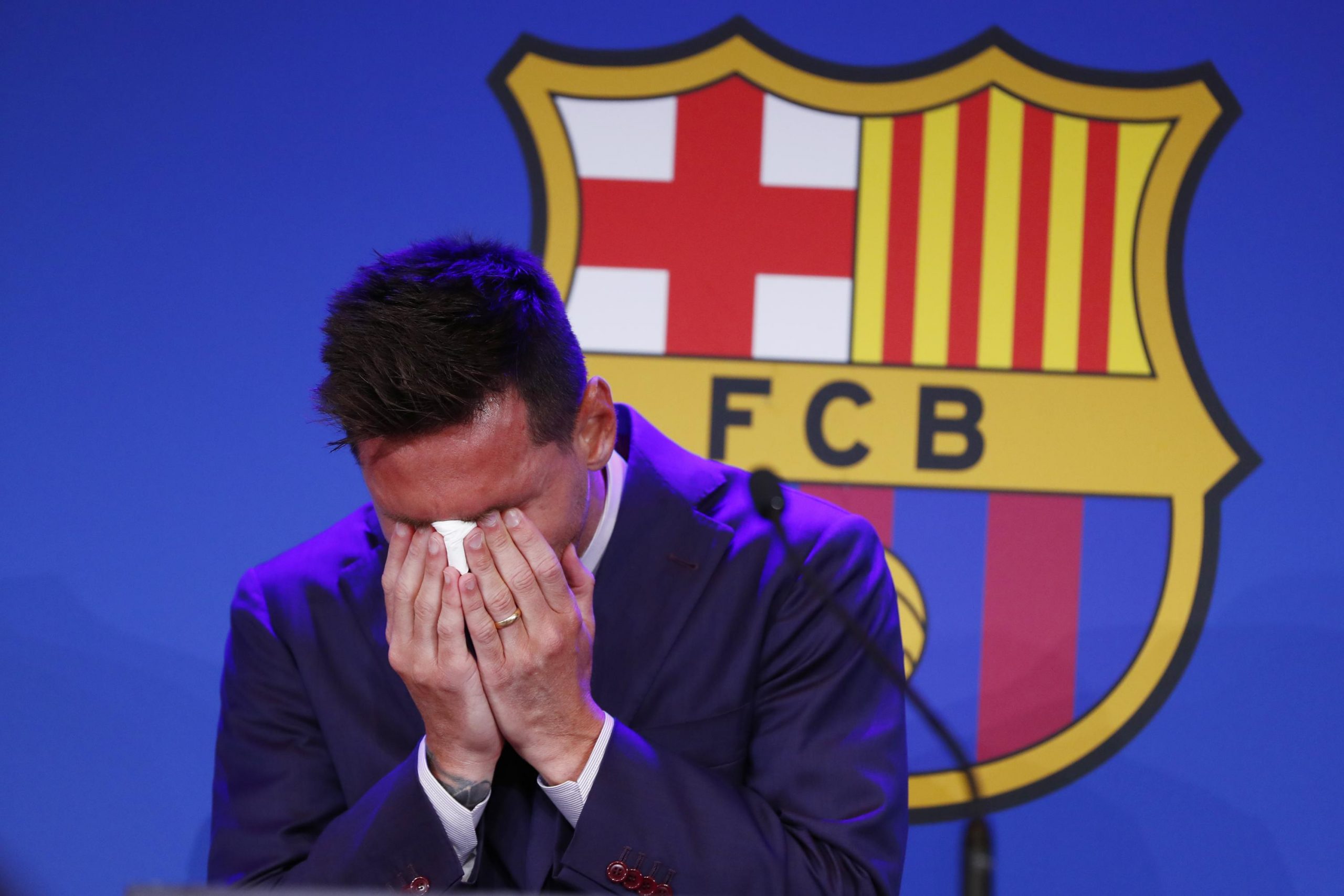 During an interview with CBS Sports Golazo, Laporta said that in 2021 he did "what had to be done", but promised to make every possible effort to get Messi back in the Blaugrana shirt before his retirement.
"I did what had to be done, put the club above the best player in history," Laporta said. "I've known Messi since he was a child. I love Leo. Barça loves Leo. How do I feel? I think we owe it to Messi to bring him back," the Barcelona president added.
"I will do everything in my power to ensure Messi has the best end to his career, in a Barcelona shirt. With the applause of the crowd," Laporta vowed.
Messi is committed to Paris Saint-Germain until the summer of 2023. After he left Barcelona on a free transfer last summer, Leo said he will return to work for the club in the future, but very few imagined it could still be in a playing role.
🚨 "I feel in a moral debt with the best player in our history. We will do our best to have Messi ending his career at FC Barcelona."

Barcelona president Joan Laporta wants Lionel Messi back at the Camp Nou.🍿

🎙️@Nicocantor1 @JacobsBen pic.twitter.com/o3GhBjIwE2

— CBS Sports Golazo ⚽️ (@CBSSportsGolazo) July 29, 2022
Over the past year, Messi left to be understood that his relationship with Laporta was non-existent following his unexpected departure from the club. Asked if he told Messi of his plans to bring him back, Laporta said: "This is just an idea that we have at the moment. I will do everything in my power to make it happen. This is what I can say now. It will not be easy, but I believe it is possible with the right plan and strategy."
Laporta didn't want to disclose if he plans to have Messi back this summer or in 2023 when he's free to walk out from PSG.
"It is a wish that we have and we want to make it come true through a specific plan. We want him back to wear the Barcelona shirt because the club loves Leo and the fans love Leo. I love him too and I will try my best," Laporta stressed.
Laporta: 'Players want to come to Barcelona again'
The Barcelona boss also made comments on the team's financial situation, saying that spending on transfers this summer will not affect the club's future.
"I have the feeling that we are working well. The players want to come to Barcelona again," Laporta insisted.
"We are building a very well-balanced team that can challenge in all competitions to win them. There is a lot of competition, we have two or three very good players in each position," he added.
"To those who were surprised, I say that we are very awake. We have returned to the market. The weight, strength, and value of a club with more than 122 years of history are huge. There are more surprises to come," Laporta mysteriously said.
"Barcelona left the hospital," the president added, referring to the sale of TV broadcasting rights and the partnership with Spotify.
"I insist we are respecting all our players. We are following all of the contracts…"

Joan Laporta responds to @GNev2's claim that Frenkie de Jong should consider legal action over the $17 million Barcelona owe him in unpaid wages. https://t.co/Zr2DXNVS8r pic.twitter.com/j0MnjdAWDh

— CBS Sports Golazo ⚽️ (@CBSSportsGolazo) July 30, 2022
Barcelona is at +240 to win La Liga this season, just behind Real Madrid at +110. The Blaugrana stand at +1400 to lift the Champions League trophy, being seventh on the favorites' list at the moment.