FC Barcelona president Joan Laporta said Messi's chapter at Camp Nou is "not over", as he believes it's "his responsibility" to offer the Argentine magician a "more beautiful ending" to his life at the club.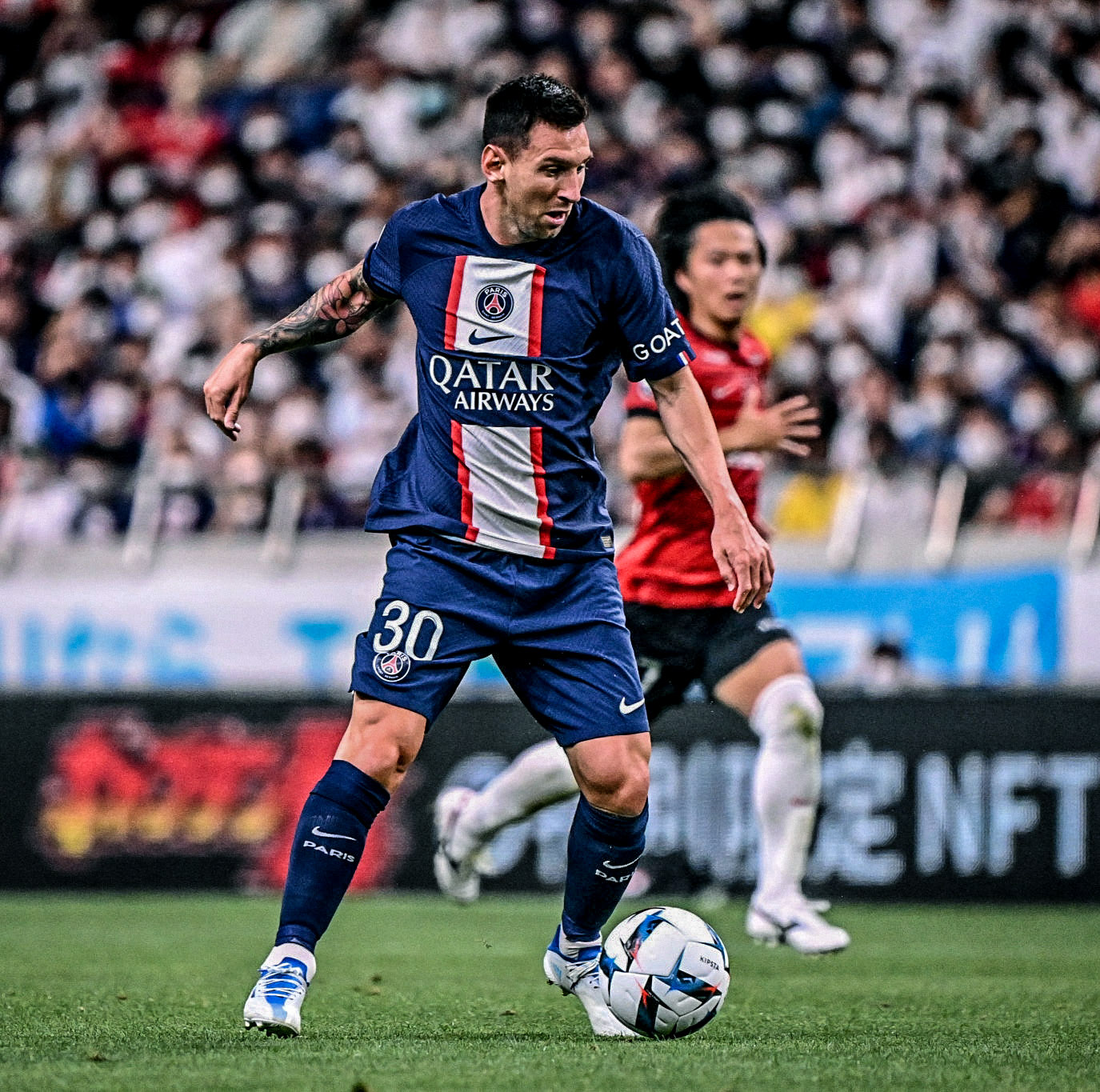 Messi left Barcelona last August after the club found it impossible to renew his contract because of its terrible financial situation. Messi joined Paris Saint-Germain on a two-year deal, winning the French Ligue 1 title in his first year at Parc des Princes. Now 35, Messi spent 21 years with Barcelona and revealed he was still expecting to find a role inside the Catalan club once his playing days were over. But his return to Barcelona might come even faster than he imagined if we are to believe Laporta's words.
"Messi was everything. To Barca, he's been possibly its greatest player. To me, he's only comparable to Johan Cruyff," Barcelona president Joan Laporta told ESPN.
"It had to happen one day. We had to decide as a consequence of what we inherited. The institution is in charge of players and coaches," he explained.
"I would hope that the Messi chapter isn't over. I think it's our responsibility to try to find a moment to fix that chapter, which is still open and hasn't closed. We want it to finish as it should have, we want it to have a more beautiful ending," Laporta stressed.
Barcelona president Laporta tells @carodelas on ESPN: "I think, hope that Leo Messi story with Barcelona is not over yet. It's still open, it's our responsibility to make sure it has a more beautiful ending than it was". 🚨🇦🇷 #FCB

"As Barça president, I feel indebted to Messi". pic.twitter.com/ozPHsuGhod

— Fabrizio Romano (@FabrizioRomano) July 24, 2022
Laporta assures Barcelona's finances are on the right track
Messi, a seven-time 'Ballon d'Or' winner, is Barcelona's all-time record-holder for most goals – 672 – and most appearances – 778.
"As president of Barcelona, I did what I had to do. Also as a president of Barca and on a personal level, I think I owe him," Laporta confessed.
According to the Catalan official, Barcelona's economical wounds are healing.
"At the moment, we have a positive net worth. In about a month, we have earned close to $650m," Laporta said.
On Friday, Barcelona announced it sold a further 15% of its domestic TV rights to investment firm Sixth Street, adding around $320 million to the club's accounts. The Blaugrana had previously sold 10% of the broadcasting rights to the same company.
"We've had to move fast. The TV rights were sold, 25% of them, and that has added important revenue. The club is on the path to being sound; financially the club is better with the money that's come in, and we've been able to pay back €100m of the credit we had through Goldman Sachs," Laporta explained.
It's been rumored Messi would take a part-owner/player role at MLS club Inter Miami after his exit from PSG in 2023, but his entourage rushed to deny the claims. What is certain is that Messi owns a luxury property in Miami and previously revealed he'd want to experience the MLS before retirement.
Messi scored 11 goals and contributed 14 assists to PSG's tally last season, featuring in 34 games across all competitions.