DirecTV Sports Argentina correspondent Alex Candal said Leo Messi has reached a deal to become a player-owner at Inter Miami starting in July 2023. The journalist assured viewers that the contract has been agreed upon, with a deal expected to be signed in August.
💣💣 BOMBA DE @Alex_candal 💣💣

🗣️ "Messi va a adquirir el 35% de las acciones de Inter de Miami y en el verano de 2023 se incorporará al equipo" pic.twitter.com/GtLbjtF0P5

— Futbol Total DIRECTV (@DTVTotal) May 16, 2022
Messi owns a luxury apartment in Miami Beach, where he uses to spend time during his holidays. He's been linked with a move to the MLS on several occasions. On Monday, Inter Miami part-owner David Beckham posted pictures of himself alongside Paris Saint-Germain superstars Messi, Neymar, Sergio Ramos, and Mbappe on his Instagram account, fueling speculation around a potential deal with Messi. The seven-time Ballon d'Or winner has also reportedly agreed to acquire 35% of shares in Inter.
French paper Le Parisien spoke to people inside Messi's circle of trust to check the story. "The report is completely false, Leo has not yet decided on his future," one of Messi's representatives said. "If Leo has crossed paths with David Beckham, it's only as part of PSG's stay in Doha where David has a role as an ambassador for the next World Cup," the spokesperson commented.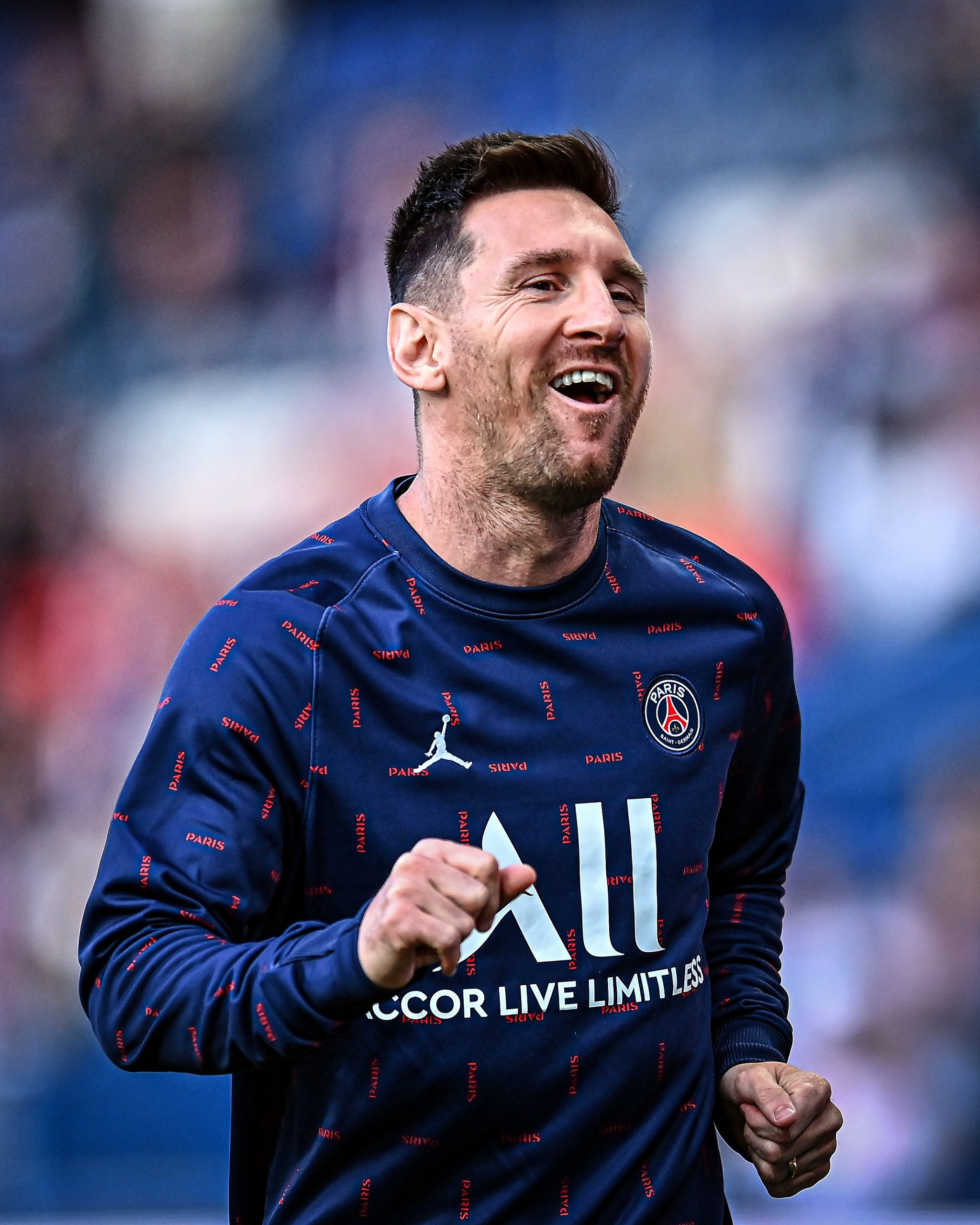 Messi + Miami = love?
Jorge Mas, Inter Miami's other co-owner, spoke about Messi's potential move to the club in February. "Leo is still one of the best players in the world, his skills have not diminished," he said during an interview with the Miami Herald. "David Beckham has a relationship with him. If Leo leaves PSG, we would love to have him at Inter Miami as part of our community. Can it happen? We will push. I am an optimist at heart – can I see it happening? It's a possibility," the businessman concluded.
Messi himself previously told Spanish media La Sexta that he sees himself playing in the MLS before retiring.
"I always had the dream of being able to enjoy and have the experience of living in the United States. I want to experience what the league there is like."
During a visit to Barcelona earlier this month, Messi's dad and agent Jorge said he hoped Messi can return to Barcelona one day. The Barcelona supporters saw that as a sign that a transfer is possible this summer, but Messi's entourage and PSG firmly denied the Argentinian could be on the move at least until the summer of 2023.
🚨OJO! Llega JORGE MESSI a Barcelona! Lo cazamos los @JijantesFC en el Prat y dice:

"Ojalá pueda volver Leo a Barceloba, algún dia" #mercato

🎥 @mryusel pic.twitter.com/4SeXC4N4lV

— Gerard Romero (@gerardromero) May 15, 2022
The majority of the bookies aren't allowing bets on Messi's future right now. The last available odds in April had Messi joining an MLS club as the favorite betting option at -200. A return to Barcelona was at +250, while a transfer to City stood at +500. A move back to his native Argentina sat at +550, with a shock transfer to Real Madrid at +10000.
Messi, 34, played 33 times for PSG this season, scoring 11 goals and assisting another 13. He moved on a free transfer from FC Barcelona in August last year and penned a two-year deal at Parc des Princes.