When Khabib Nurmagomedov announced his retirement after defeating Justin Geathje in the main event of UFC 254, he left behind a legendary legacy and a division without a clear successor. But the undefeated lightweight champion knows where he's headed next, and ideas are in the air over how to replace him.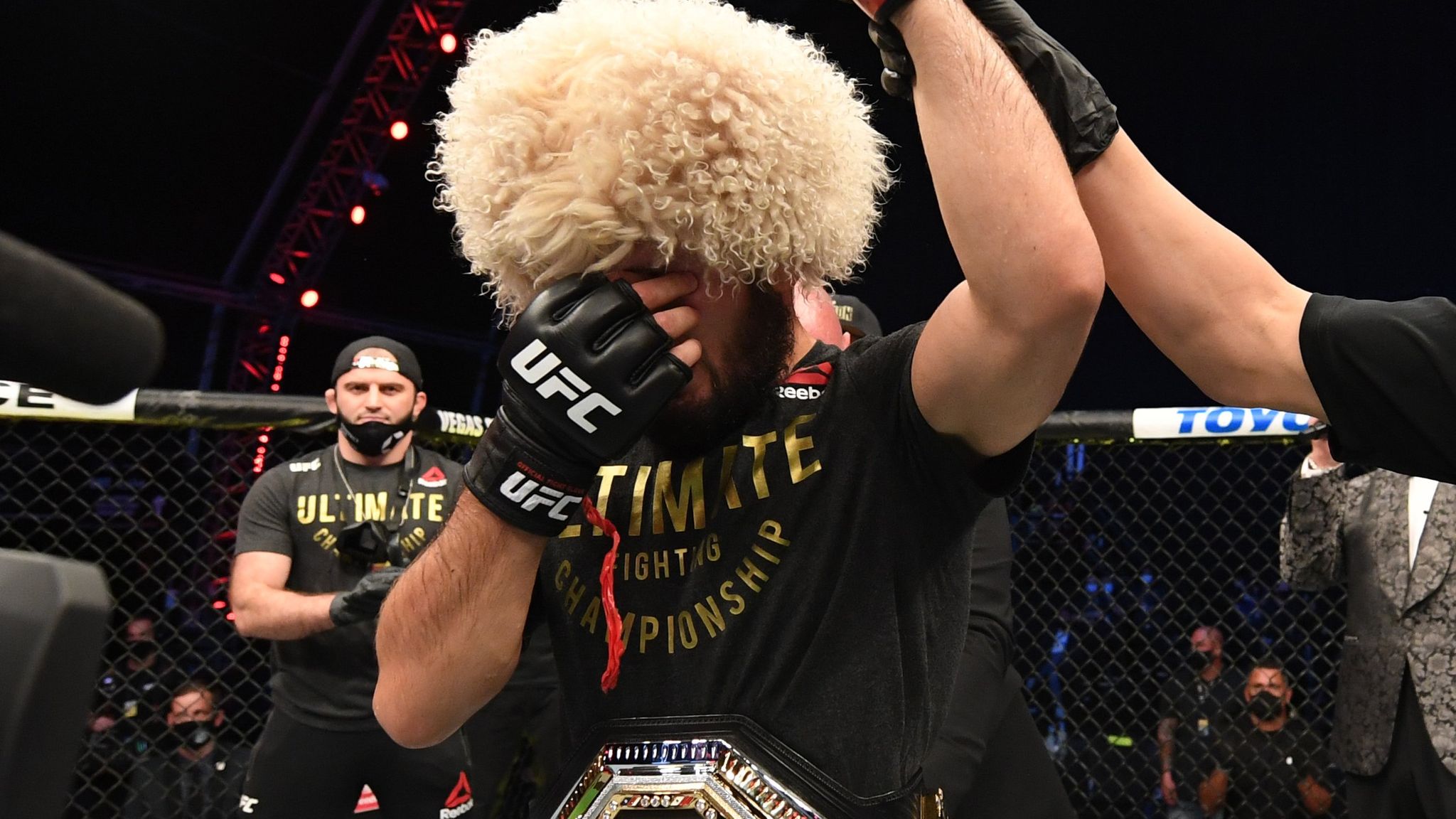 Nurmagomedov says he wants to help bring along the next generation of MMA superstars now that he's done with his time in the Octagon.
Nurmagomedov's Retirement Caught Coach Off Guard
In a video posted to social media, Nurmagomedov revealed that he wants to work with his head coach, Javier Mendez of American Kickboxing Academy, to help develop younger fighters who are on their way up.
Khabib's next task? 🤔

Help Javier Mendez bring through the next generation of MMA superstars 🙌 #UFC254 pic.twitter.com/XrJFd2f7Ra

— UFC on BT Sport (@btsportufc) October 25, 2020
"We have a lot of young generation guys to coach," Nurmagomedov says in the video. We are going to come back on the top very soon. I'm going to help you. I always help you – how many years I help you, coach?"
Mendez didn't know that was the plan. In fact, he told Submission Radio that he had no idea Nurmagomedov was retiring after Saturday's fight.
"He played the best poker face on the planet," Mendez said. "So all of this was a total shock to me. I'm listening to him going, 'Oh man, father's plan, great.' But mother's plan works in the end."
Daniel Cormier, who also trains at American Kickboxing Academy, told ESPN's Ariel Helwani that Nurmagomedov chose his submission carefully. The decision came about because of comments Gaethje made ahead of the fight.
"He told me when he was watching the interviews over the course of the week, he saw that Justin said that he would never tap," Cormier said. "He was going to do the armbar, but he had heard Justin saying all week that he would never tap, and he didn't want to hurt him in front of his parents. So he went to the triangle and just kind of put him to sleep."
Will UFC Consider a Lightweight Tournament?
With Nurmagomedov retiring, the UFC will need to find a new lightweight champion. Michael Chandler – the man who was on standby in case either Nurmagomedov or Gaethje couldn't fight at UFC 254 – says a tournament is the best way to pick the next king at 155 pounds.
"I'd love the opportunity to fight in a four-man tournament for that title," Chandler said, via MMA Junkie. "Conor [McGregor], [Dustin] Poirier, myself, [Tony] Ferguson. There's some names that need to be fighting for a title, so let's make it happen."
Gaethje, Al Iaquinta, Dan Hooker, and others can also make a case to be part of an eight-man tournament. The UFC hasn't given any indication of how they plan to fill the lightweight title vacancy, though McGregor claims he has a fight lined up with Poirier for January that could potentially serve as a title bout.