Jay-Z's sports management company, Roc Nation, signed all three Ball brothers and will represent LaMelo, Lonzo, and LiAngelo in their professional careers.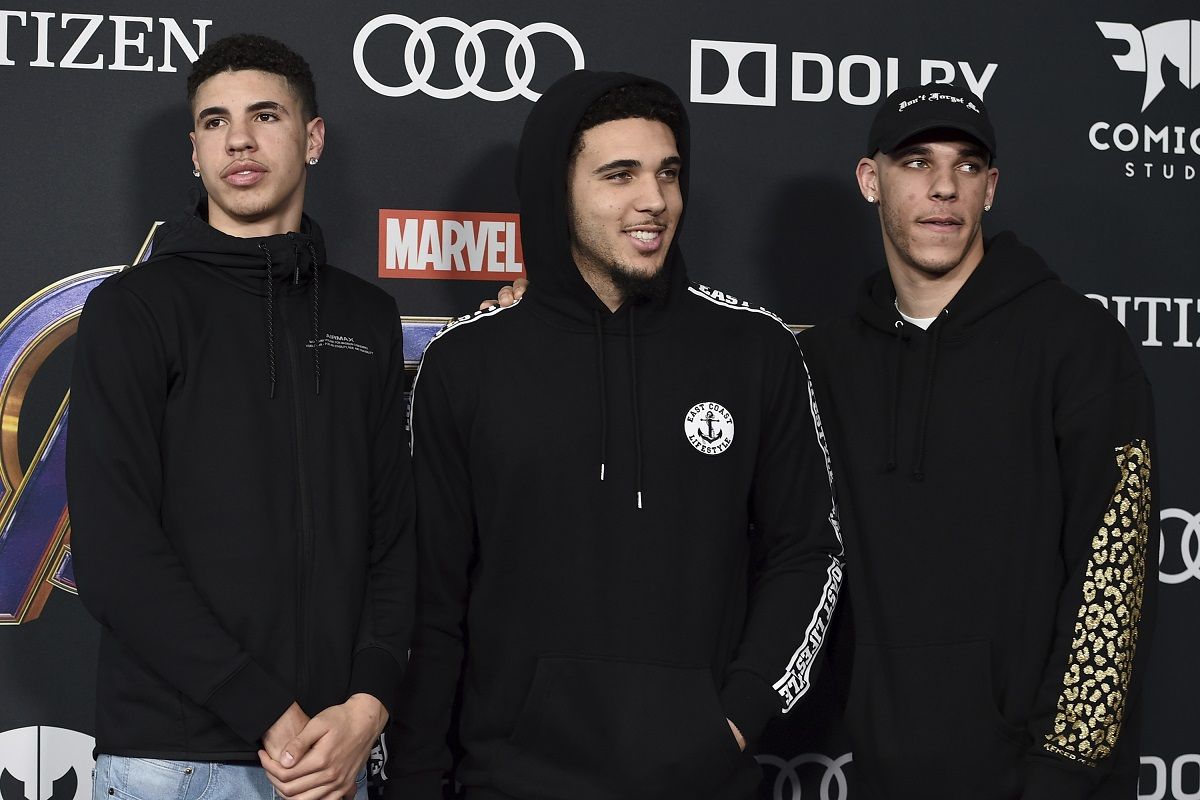 "This was a family decision," said Jermaine Jackson, ex-NBA star and Lonzo Ball's manager. "This is now an extended family. They put together a beautiful game plan with Jay-Z. The basketball game is about to change. They are going to create something totally new."
Lonzo Ball, 22, currently plays in the NBA with the New Orleans Pelicans, but he will now be repped by Roc Nation. The LA Lakers drafted Lonzo with the #2 overall pick in 2017 NBA Draft.
LaMelo Ball, 18, skipped the college route and opted to play in Australia with the Illawarra Hawks. Scouts project LaMelo as a lottery pick in the upcoming 2020 NBA Draft.
LiAngelo Ball, 21, saw his career with UCLA cut short after a shoplifting incident in China. LiAngelo played in Lithuania in 2018 and currently plays in the NBA G-League with the Oklahoma City Blue.
Roc Nation currently represents several NBA players including Kyrie Irving, Spencer Dinwiddie, and Markelle Fultz. Roc Nation also represents NFL players JuJu Smith-Schuster and Jaire Alexander.
"We talked to several agents, but the Ball family had good vibes with Roc Nation," said Jackson in an interview with ESPN. "I've known Jay-Z since I played for the Knicks, but this is what the kids wanted to do. Jay-Z is a master at what he does. He's global. It's power beyond power."
LaMelo the Best Ball
LaMelo, a 6-foot-7 guard, is regarded as the best of the three Ball brothers. He once scored 92 points in a California high school game. Instead of heading to UCLA like his older brothers, LaMelo played pro ball with Prienai in Lithuania for a short stint before joining a pro team down under in Australia.
Roc Nation will negotiate LaMelo Ball's impending sneaker contract. That lucrative deal will be their first major task repping the best Ball in the family.
Puma tapped Jay-Z as their creative director in 2018. Puma will obviously have the inside track at signing LaMelo, but Roc Nation will also seek out potential marketing deals with other sneaker companies, including Nike.
"He's still wide open," said Jermaine Jackson. "He hasn't signed with anyone. Everyone is kicking in the door. Melo is open to whatever. With this pandemic going on, we don't know what things are going to look like."
LaMelo currently lives in his childhood home in Chino Hills, California. LeMelo and LiAngelo have been working out with their father, Lavar Ball.
Lavar's reality series, "Ball in the Family," saw its production shut down indefinitely due to the coronavirus outbreak. The reality show, featured on Facebook, has its future in limbo.