18-year-old prospect LaMelo Ball has been considered a likely NBA talent for some time now, but after his recent performances in Australia, some scouts now see him as a potential No. 1 pick in the 2020 draft.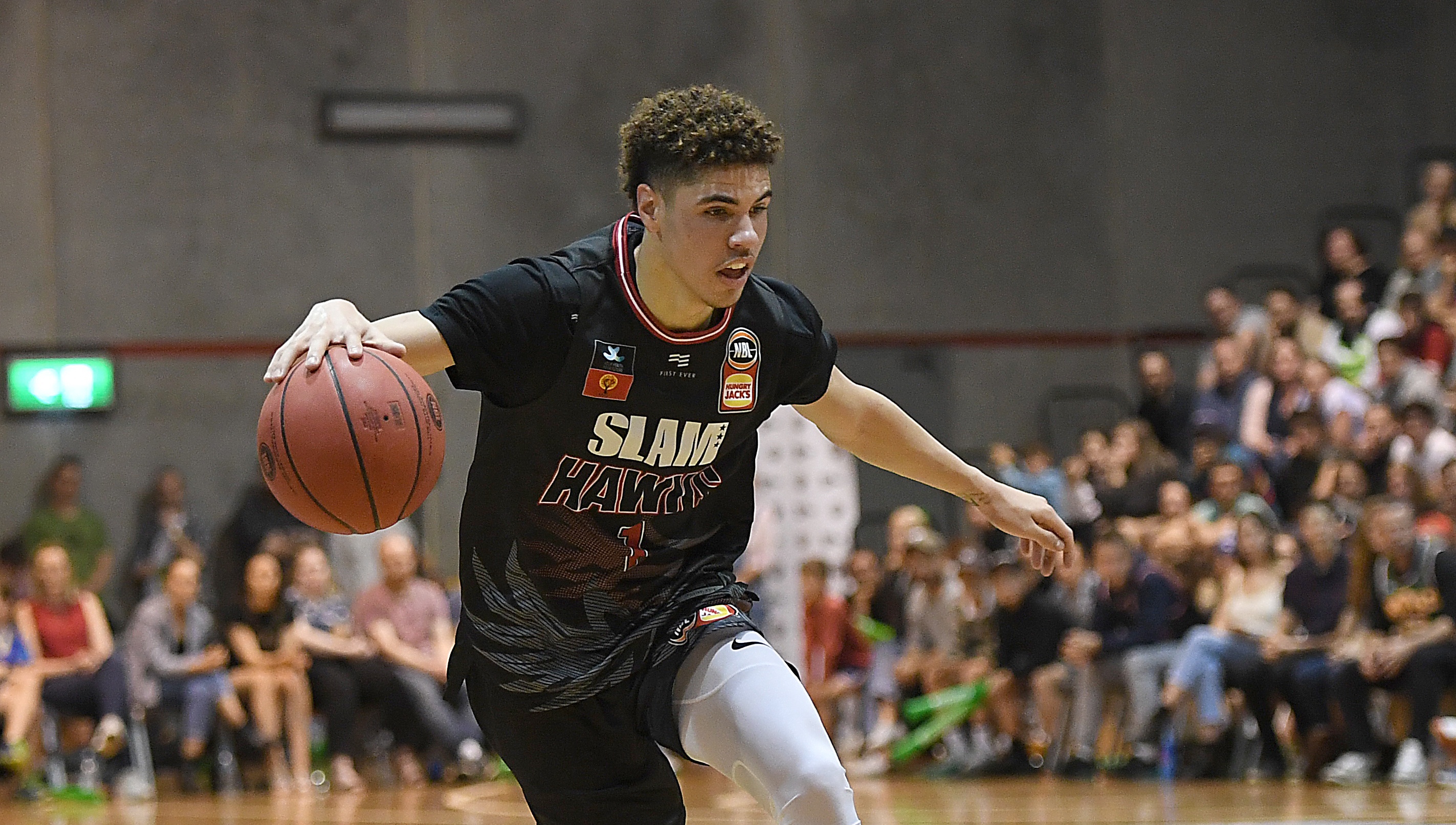 According to ESPN's Jonathan Givony, scouts were impressed by Ball's performance with the Illawarra Hawks of the National Basketball League (NBL), the professional basketball association in Australia and New Zealand.
Ball Lights Up Defending NBL Champs
Scouts got a chance to see Ball compete last week during the NBL Blitz, an annual preseason event in Tasmania. The nine NBL teams all participated, playing games across Tasmania over the course of four days.
According to Givony, Ball's play was impressive enough to suggest he might already be the best player in the NBL. During the Blitz, he put up 19 points, 13 rebounds, and seven assists against the defending NBL champion Perth Wildcats, while being guarded primarily by NBL defensive player of the year, Damian Martin.
That performance, along with strong play overall during the exhibition games in Tasmania, impressed NBA scouts. One told ESPN that Ball reminded them of 2018-2019 NBA Rookie of the Year, Luka Doncic, while an executive said he thinks Ball is now a likely high lottery pick.
"If he keeps this up, I don't see any way he isn't in the conversation for the No. 1 overall pick," the unnamed NBA executive told ESPN. "He completely changed my perception of the type of prospect he is, and all of the background info I gathered here from his coaches and teammates paint a very different story of what I thought about him off the court as well."
Coach: Zero Baggage for LaMelo
That "background info" likely includes reports that Ball has not been the distraction that some coaches, players, and fans thought he might be, particularly if his father LaVar proved to be an intrusive force, as he sometimes has been with LaMelo's older brother, Lonzo.
"He's come with absolutely zero baggage," Illawarra Hawks coach Matt Flinn told ESPN. "I've gotten good feedback that this is the happiest people have seen him in a while. I haven't heard from LaVar, so we must be doing something right."
According to ESPN, LaVar did come to Illawarra when LaMelo began playing there, but he didn't attend practice, and hasn't had much interaction with team officials.
While it's too early to be confident at all about where Ball might be drafted – the NBA Draft isn't until next June – Givony has moved him up to No. 3 on his 2020 mock draft list. That would put him in the same range as Lonzo, who was taken second overall by the Los Angeles Lakers in the 2017 NBA draft.
LaMelo is the youngest of three basketball playing brothers in the Ball family. While Lonzo – the oldest of the trio – is currently playing for the New Orleans Pelicans, middle brother LiAngelo wasn't drafted by any NBA team, and last played for the Los Angeles Ballers of the Junior Basketball Association.