Instead of clearing up his NCAA eligibility issues, LaMelo Ball decided to play professional basketball in Australia as a member of the Illawarra Hawks in the NBL.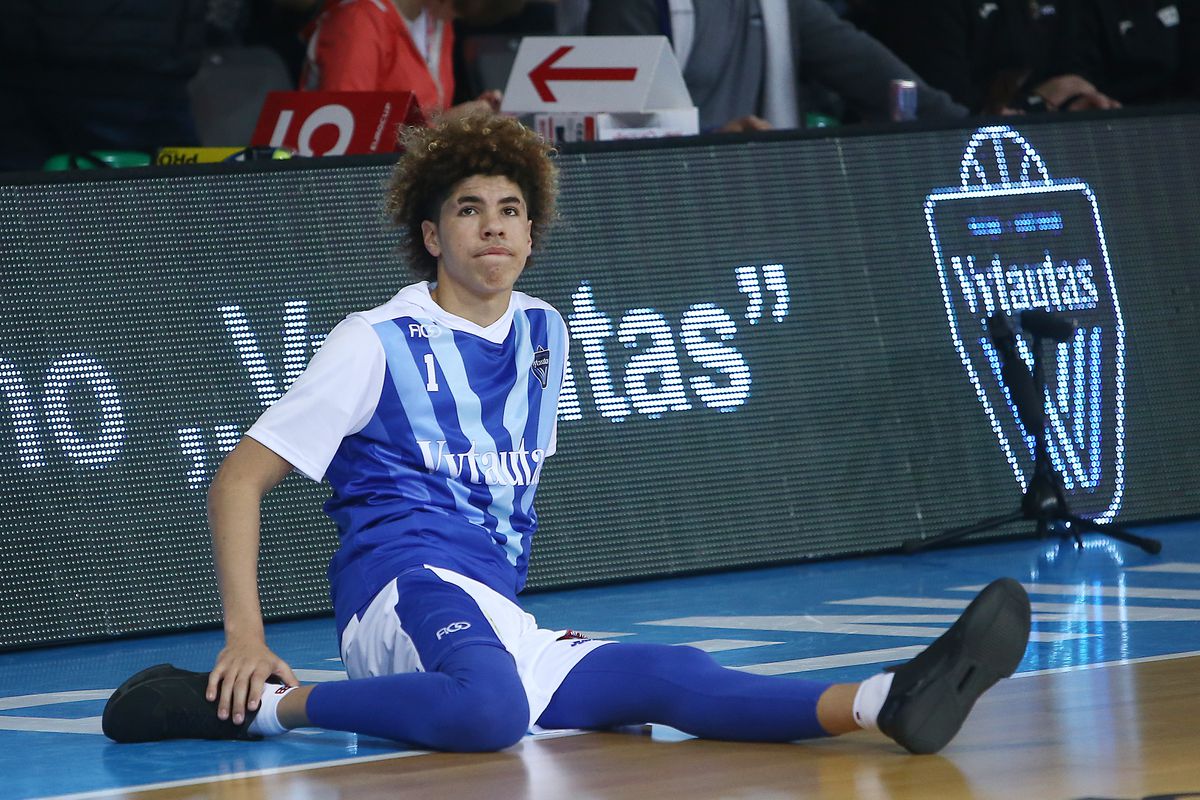 LaMelo Ball, the youngest brother of ex-Lakers Lonzo Ball, is considered the most talented out of all three Ball brothers. LeMelo once scored 92 points for Chino Hills High School. He won a state title with Chino Hills as a freshman point guard.
LaVar Ball, LaMelo's father, is a former NFL player who has been training and preparing all three of his sons for an NBA career since birth.
LaVar recently made headlines chastising the LA Lakers for trading Lonzo Ball in a package deal to the New Orleans Pelicans for Anthony Davis.
From SoCal to Lithuania to Australia
It's been a wild ride for LaMelo who has been under the microscope and under the spotlight for the last few years.
LaVar had problems with LaMelo's high school coach so he pulled him from school. Along with his brother LiAngelo, LaMelo signed a contract with a club team called BC Vytautas of the Lithuanian Basketball League. At 16, LaMelo became the youngest American to sign a contract. He saw limited action and averaged 6.5 points and 2.4 assists.
After the Lithuania experiment failed to meet LaVar's standards, LaMelo returned to America. For his senior season, LaMelo played for an academy in Ohio called the SIRE Institute. Many teams canceled their scheduled games against SIRE because they were concerned with LaMelo's eligibility issues since he signed a pro contract overseas.
Former NBA player Jermaine Jackson coached LaMelo at SIRE. They developed a close relationship and Jackson became a trusted confidant and advisor to Lavar Ball.
Oz Alternative
Instead of a protracted legal battle with the NCAA, LaMelo is going Down Under. Why jump through all the NCAA red tape to become one of their ponies? Australia's NBL has special roster rules allowing "one-and-done" type of players to join NBL teams while they wait to become eligible for the NBA Draft.
"Australia really made sense for me," LaMelo Ball told ESPN in an interview. "They have a really strong league, with excellent coaches and great players, including former and future NBA players, and great strength and conditioning programs. My goal is to be the top pick in next year's draft, and I feel they can help me reach that goal. Also, the timing of the season works well with the timing of next year's draft."
Jackson, who coached LaMelo at SIRE, will be joining LaMelo in Australia as his mentor and guardian.
LaMelo is considered a Top 25 high school recruit. NBA Scouts estimated he would be an early second round pick in the 2020 NBA Draft.
Most recently, highly-touted recruit RJ Hampton decided to skip college for the NBL. Hampton signed a contract with the New Zealand Breakers while he waits and prepares for the 2020 NBA Draft. Hampton had offers from the top programs in the country. He had narrowed down his choices to Kansas, Texas Tech, and Memphis but opted to go Down Under.