Fresh off his victory over former NBA player Nate Robinson, YouTuber Jake Paul is now setting his sights on an even bigger fight: one with former UFC champion Conor McGregor.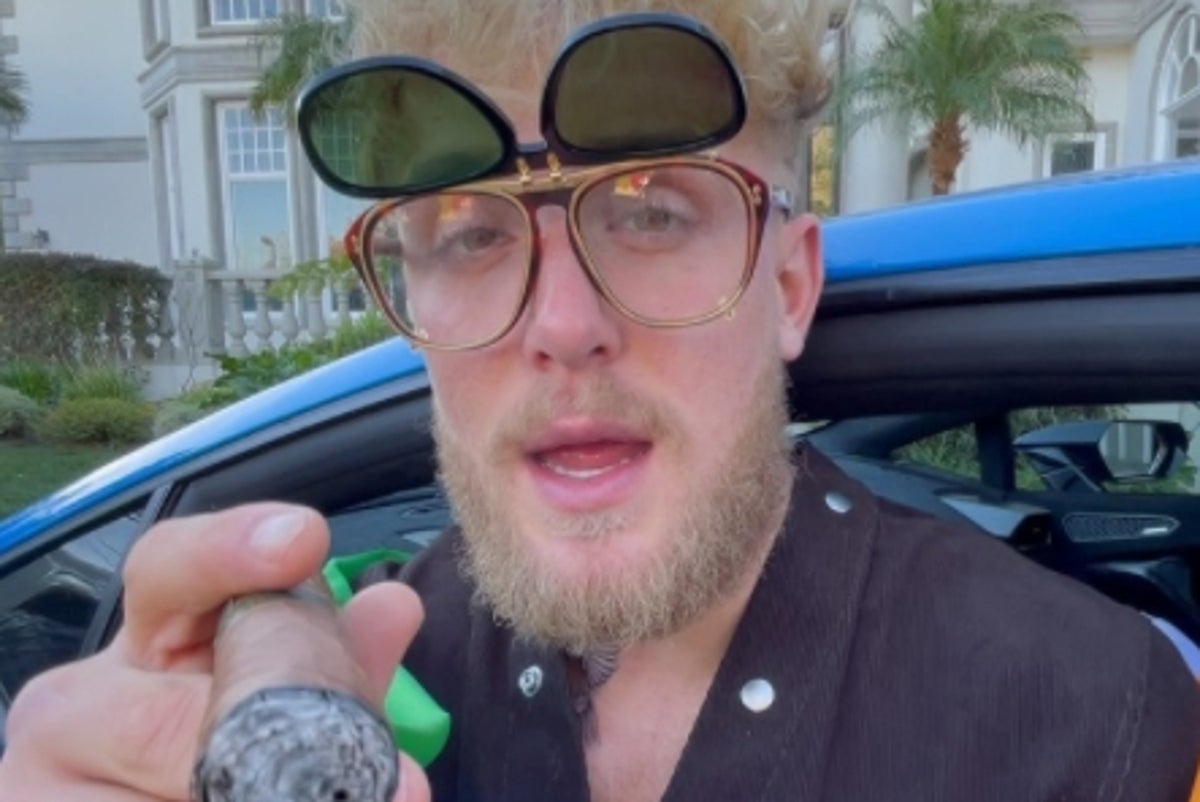 Paul called out McGregor on Instagram Monday night, posting an expletive-laden video in which he claimed to have made a $50 million offer to the Irishman for a potential fight.
Paul Accuses McGregor of Ducking YouTuber
 In the video, Paul drinks whiskey, smokes a cigar, and drapes himself in an Irish flag, all while taunting McGregor mercilessly.
Sign the contract @TheNotoriousMMA pic.twitter.com/xag5apMiQh

— Jake Paul (@jakepaul) December 14, 2020
"My team sent you a $50 million offer this morning," Paul said. "Fifty million dollars cash, proof of funds, the biggest fight offer you've ever been offered. But you're scared to fight me, Conor. You're ducking me because you don't want to lose to a f—ing YouTuber. You're 0-1 as a boxer. I'm 2-0 as a boxer."
Paul (2-0, 2 KOs) does boast the better boxing record of the two men. But that ignores the fact that McGregor's one loss came to Floyd Mayweather Jr., who finished one of the greatest boxing careers of all time at 50-0.
The Instagram post also includes a partial image of what appear to be terms for the fight. The eight-round bout would take place at 185 pounds. Organizers would broadcast the event – which would "consist of a reasonable number of world-class undercard bouts" – on pay-per-view.
McGregor hasn't responded to the offer just yet. He is currently preparing to fight Dustin Poirier at UFC 257 on Jan. 23, 2021.
White, Diaz, Coker React to Call Out
While McGregor has remained silent, other key figures in the MMA world have reacted to Paul's call out.
UFC president Dana White actually got his two cents in before Paul's announcement, saying there's "zero" chance a fight between the YouTube celebrity and McGregor ever happens.
"I get it, there's a lot of money in it. There's a market for these kinds of fights. It's not what I do," White told TMZ Sports. "There will be a day when Conor McGregor can do these types of fights and make a bunch of money. Conor McGregor is one of the best on the f—ing planet. He's one of the greatest fighters on Earth right now. He shouldn't be fighting kids that have f—ing YouTube videos."
UFC fighter Nate Diaz showed little patience for Paul's antics.
Jake Paul u need your ass beat for free u spoiled fuck u can't really fight dumbshit your gonna end up with your ass whooped for real somewhere talking like that 👊🏼

— Nathan Diaz (@NateDiaz209) December 15, 2020
"You're gonna end up with your ass whooped for real somewhere talking like that," Diaz wrote on Twitter.
Paul escalated his attempts to goad McGregor on Tuesday, posting a video showing him throwing water balloons and other items at McGregor teammate Dillon Danis – who currently fights in the Bellator promotion – while the fighter was filming a project a Malka Studios in Santa Monica.
Caught the biggest shit talker slacking @dillondanis you gotta check in when you come to La. #GenerousDriveBy pic.twitter.com/460MjnO3F6

— Jake Paul (@jakepaul) December 15, 2020
Bellator president Scott Coker says he's open to a fight between Paul and Danis.
"I'm sure Dillon would love to fight him," Coker told MMA Junkie. "My only thought is again, why do the guys always have to go to boxing? Why don't you come to MMA? Why don't you test yourself here as a complete fighter, as a mixed martial artist? If they're willing to do that, maybe it's one for one,  we sign a two-fight contract.