Dustin Poirier and Conor McGregor will fight in the main event of UFC 257 in January, the UFC officially announced on Monday.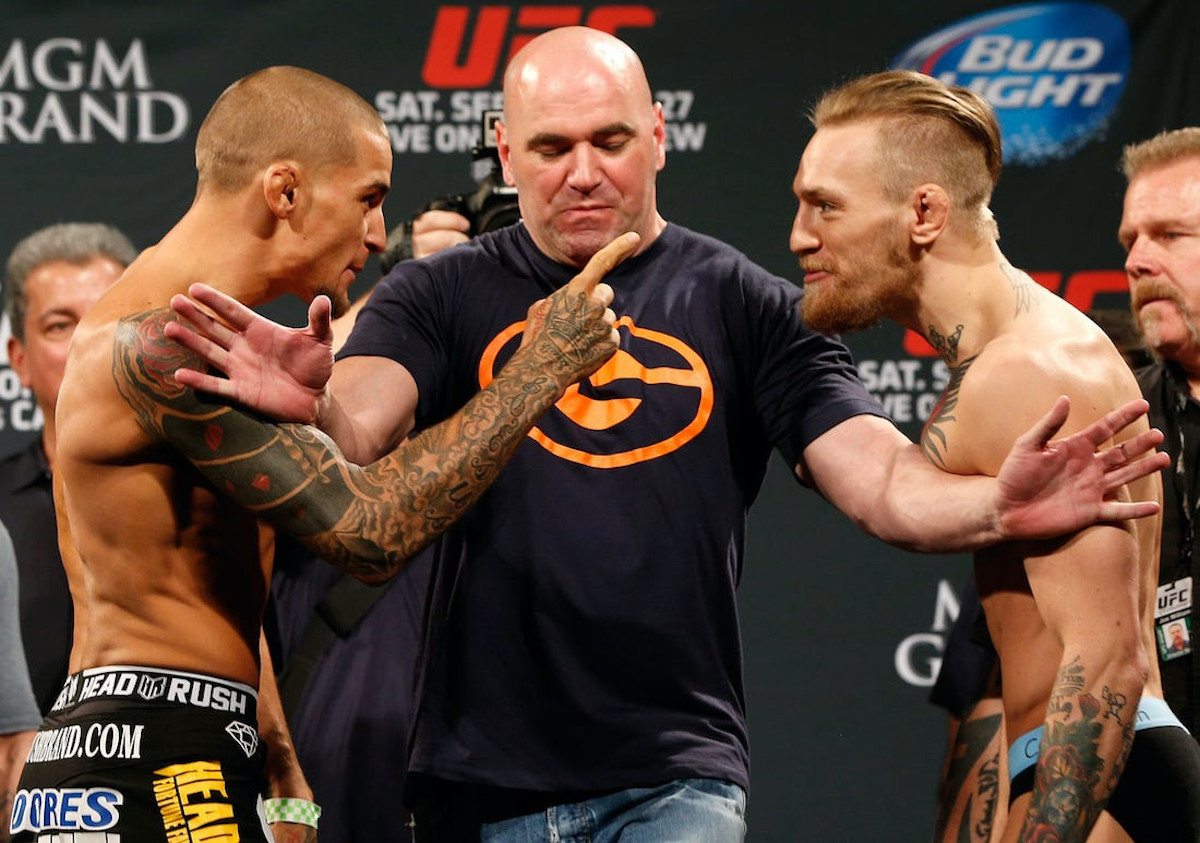 Both McGregor and Poirier talked extensively about the prospect of a rematch, with McGregor originally suggesting the fight as a charity event.
McGregor Enters Rematch as Favorite
Now, the highly anticipated fight will take place under the auspices of the UFC on Jan. 23. UFC president Dana White suggested that the fight could take place at the company's Fight Island facility in Abu Dhabi.
McGregor beat Poirier by first-round TKO in their first meeting. That was six years ago at UFC 178, and was part of McGregor's climb toward becoming a UFC champion. McGregor opened as a -225 favorite over Poirier (+188) for the rematch, according to FanDuel Sportsbook.
The rematch is OFFICIAL!

💎 @DustinPoirier faces 🇮🇪 @TheNotoriousMMA on Jan 23. #UFC257 pic.twitter.com/G8IAfISBPZ

— UFC (@ufc) November 23, 2020
Poirier blames a poor mindset for his first loss to McGregor and says that he won't let himself fall into the same traps the second time around.
"When I was younger, I used to fight with a lot of emotion. This isn't the same thing for me," Poirier told CBS Sports. "This isn't like a revenge type of thing for me. This is about moving my career forward, about putting my family in a better spot."
Figueiredo Overwhelms Perez in First Title Defense
Deiveson Figueiredo needed less than two minutes to finish Alex Perez and show that he has a firm grip over the UFC's flyweight division. The flyweight champion submitted Perez in 1 minute, 57 seconds via a guillotine choke in the main event of UFC 255.
"I came to the flyweight division to knock out, to submit everybody," Figueiredo said afterwards. "To bring back the excitement, show the world the power of the flyweight division. I always thought I was gonna save this weight class, because people don't know my power."
Figueiredo was referencing the fact that the UFC nearly eliminated its flyweight division. Now, White says the 125-pound weight class provided one of the best shows in the promotion.
"If you don't like this guy, stop watching fights," White told reporters. "The division needed a little bit of rebuilding. We rebuilt it, and this is the result."
The UFC has already lined up another title defense for Figueiredo (20-1). He'll fight Brandon Moreno (18-5-1) in the co-main event of UFC 256 on Dec. 12. The 21-day turnaround between fights would be the quickest ever for a UFC champion.
Maia Comes Up Short Against Shevchenko
Valentina Shevchenko put together a convincing performance against Jennifer Maia to defend her own flyweight title on Saturday, winning a unanimous decision 49-46 on all three cards.
Maia (18-7-1) provided some drama by dominating the second round. She scored a takedown and spent most of the round in control, leaving the fight dead even after 10 minutes. But Shevchenko (20-3) took over after that, and the -2000 favorite easily avoided what would have been the biggest betting upset in UFC history.
"Preparing for this fight, I knew she wouldn't be an easy opponent," Shevchenko said after the fight. "I watched her fight and saw what she is. She's never given up. I knew it would be a good fight for the belt."