The Cleveland Cavaliers upgraded their banged-up backcourt when they acquired Caris LeVert in a trade with the Indiana Pacers. The package also includes Ricky Rubio, a first-round draft pick, and two second-rounders.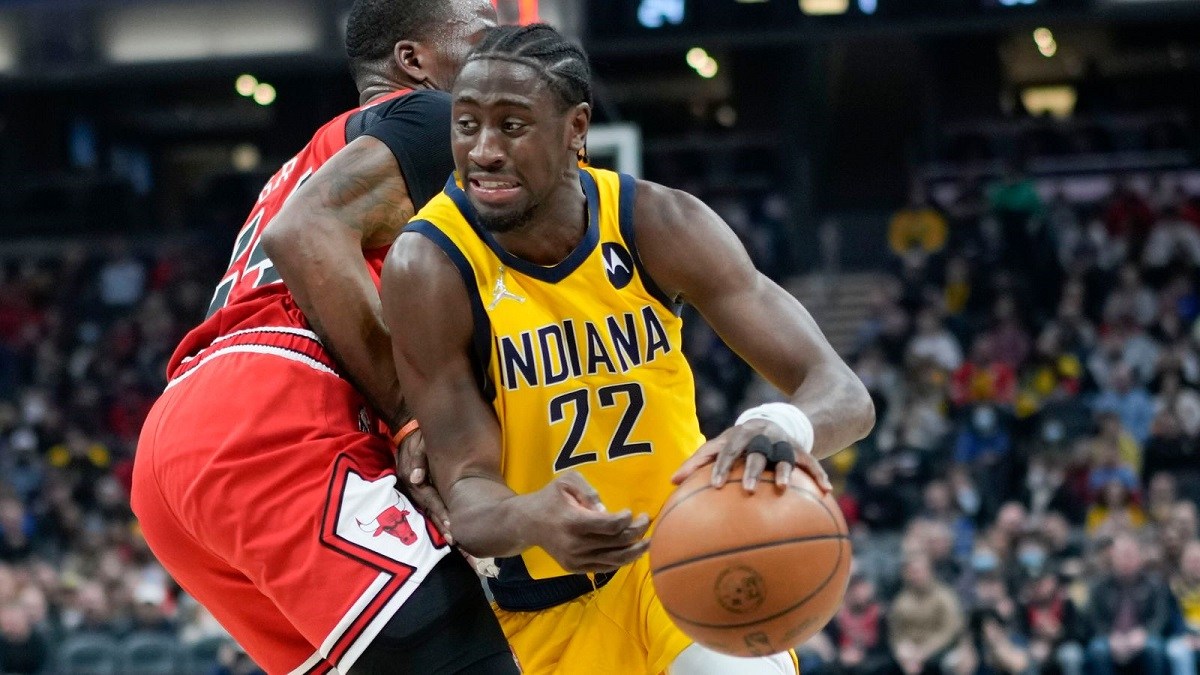 LeVert averages 18.7 points and 4.4 assists per game with the Pacers this season. He recently unleashed a season-high 42 points the other night against the Chicago Bulls.
The fire sale begins in Indiana. The team is looking to move their top players before the trade deadline and rebuild the team from scratch. Expect the Pacers to trade Domantas Sabonis and Myles Turner before Thursday's deadline.
NBA Trade: Cavaliers & Pacers
| | |
| --- | --- |
| Cleveland Gets | Indiana Gets |
| Caris LeVert (SG) | Ricky Rubio (PG) |
| 2022 2nd Round Draft Pick | 2022 First Round Draft Pick |
| | 2022 2nd Round Draft Pick |
| | 2027 2nd Round Draft Pick |
---
Rubio is currently out for the season with a knee injury, but the Pacers will absorb his expiring contract. The real meat in this trade will be a first-round pick and a pair of second-round picks.
The Pacers (19-36) currently occupy the #13 seed in the Eastern Conference. The Cavs (33-21) recently moved into the #4 seed, but they're just one game out of the #1 seed.
The Cavs are +5000 odds to win the 2022 NBA championship, which is impressive considering no one gave them a chance to even make the postseason this year, let alone make a title run.
Cavs add LeVert to young squad
The Cavs need help in their backcourt after they lost Collin Sexton and Rubio to injuries. LeVert will play alongside Darius Garland, who earned his first trip to the All-Star team while averaging 19.8 points and 8.2 assists per game.
"Caris can help put the ball in the hole," added new teammate Rajon Rondo. "He can erupt for 40 or 50 a night."
"We are very excited to add a dynamic young player of this caliber and experience," said Cavs GM Koby Altman. "Caris LeVert fits uniquely into our culture and his Ohio roots brings an immediate connection to our community. We look forward to seeing what type of impact he can make on this roster. We also want to send our best wishes to Ricky Rubio and his family. Ricky has been the consummate professional and his leadership both on and off the court was invaluable and we respect everything he brought to this franchise."
LeVert returns home to Ohio. He was born in Columbus but moved to Pickerington, where he was a multi-sport star before heading to Michigan to play his collegiate ball.
After starting his career with the Brooklyn Nets, LeVert was included in a multi-team trade that brought James Harden to the Nets via the Houston Rockets.
LeVert is reunited with Jarrett Allen. The two played for the Nets together, but the Nets shipped LeVert to the Pacers and Allen to the Cavs as part of that four-team trade.
During a physical by Indiana team doctors to confirm the Harden trade last year, the staff discovered a mass on LeVert's kidney. He underwent surgery to remove the mass and missed some time last season.