The latest batch of NBA rumors features the Indiana Pacers, who are on the brink of rebuilding the team and who are fielding offers to trade three of their best players, Domantas Sabonis, Caris LeVert, and Myles Turner.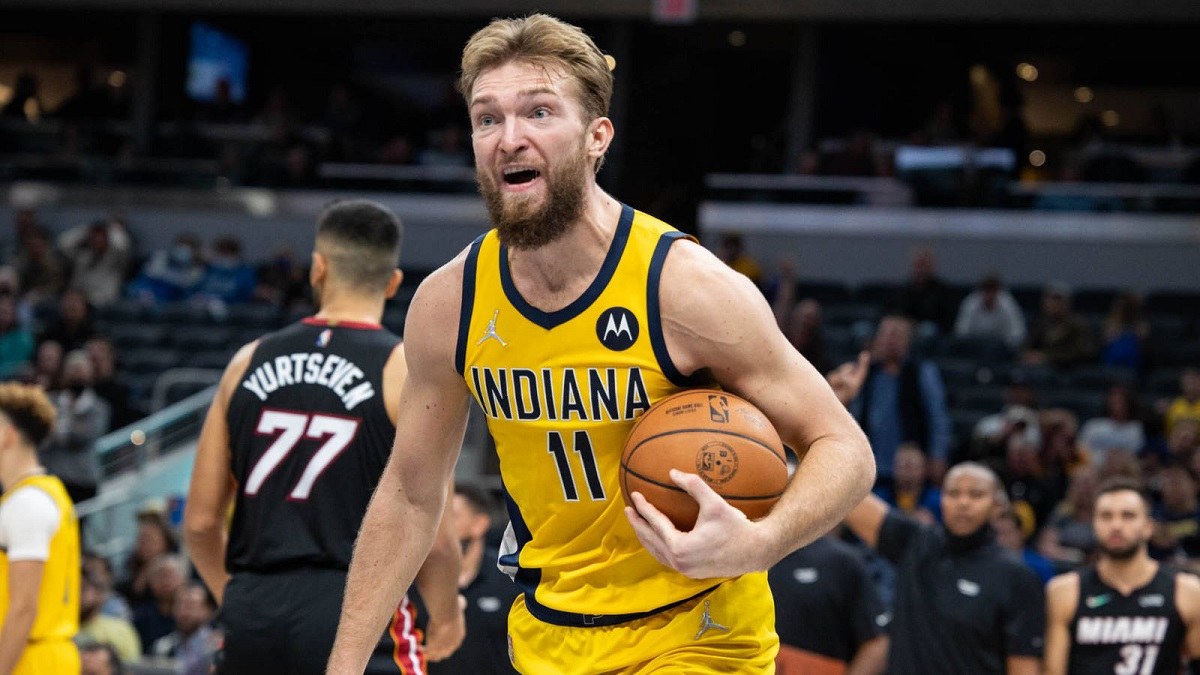 Shams Charania and Bob Kravitz from The Athletic reported that Pacers president Kevin Pritchard is considering a reboot and is holding trade discussions for their high-end assets.
Under new head coach Rick Carlisle, the Pacers struggled with an 11-16 record. The Pacers have a strong starting unit, but they've been unable to close out games. If the season were to end right now, the Pacers sit in the #13 seed in the Eastern Conference. How bad is it for the Pacers? Only the Orlando Magic (5-21) and Detroit Pistons (4-20) have worse records.
Point guard Malcolm Brogdon leads the Pacers with 20.3 points and 6.1 assists per game. Power forward Sabonis averages 18 points, 12.1 rebounds, and 4.1 assists per game. LeVert is the team's third-best scorer, averaging 14.9 ppg. Turner, the starting center, averages 12.9 points and 7.3 rebounds per game.
Trade talk: Sabonis, Turner, LeVert
Turner has been the most outspoken of the three. He believes he's being underutilized when he should be a primary scoring option instead of the odd man out. Turner is fifth on the team in scoring and even trails rookie Chris Duarte (13.5 ppg).
"I'm not valued as anything more than a glorified role player here, and I want something more, more opportunity," Turner told The Athletic. "I'm trying really hard to make the role that I'm given here work and find a way to maximize it. But I hold myself in a higher regard than that."
LeVert has already been traded once in a high-profile deal. The Brooklyn Nets acquired James Harden in a three-team trade that included the Houston Rockets and the Indiana Pacers. The Pacers acquired LeVert in the trade, which actually might have saved his life: LeVert had a mass on his kidney that would've gone unnoticed if the Pacers hadn't made him undergo a physical. He had it removed and returned to the team late last season.
Sabonis is the Pacers' best all-around player and could land a huge haul in a trade. He was snubbed from the All-Star team last year, before getting a chance to play as an injury replacement. Fantasy basketball owners love Sabonis for his ability to rack up stats in multiple categories.
The Philadelphia 76ers have yet to find a suitable trade partner for disgruntled point guard Ben Simmons. The Pacers have many talented players they could swap for Simmons, but is he really the player that Carlisle wants to rebuild his team around?