James Harden wanted out of Houston, but it took Kyrie Irving to sit out games for the Brooklyn Nets before the team fast-tracked a trade with the Rockets for Harden's services. In a four-team trade, the Nets acquire Harden, the NBA's top-leading scorer the previous three seasons, and the Rockets acquire four unprotected first-round draft picks, in addition to All-Star guard Victor Oladipo and two other players.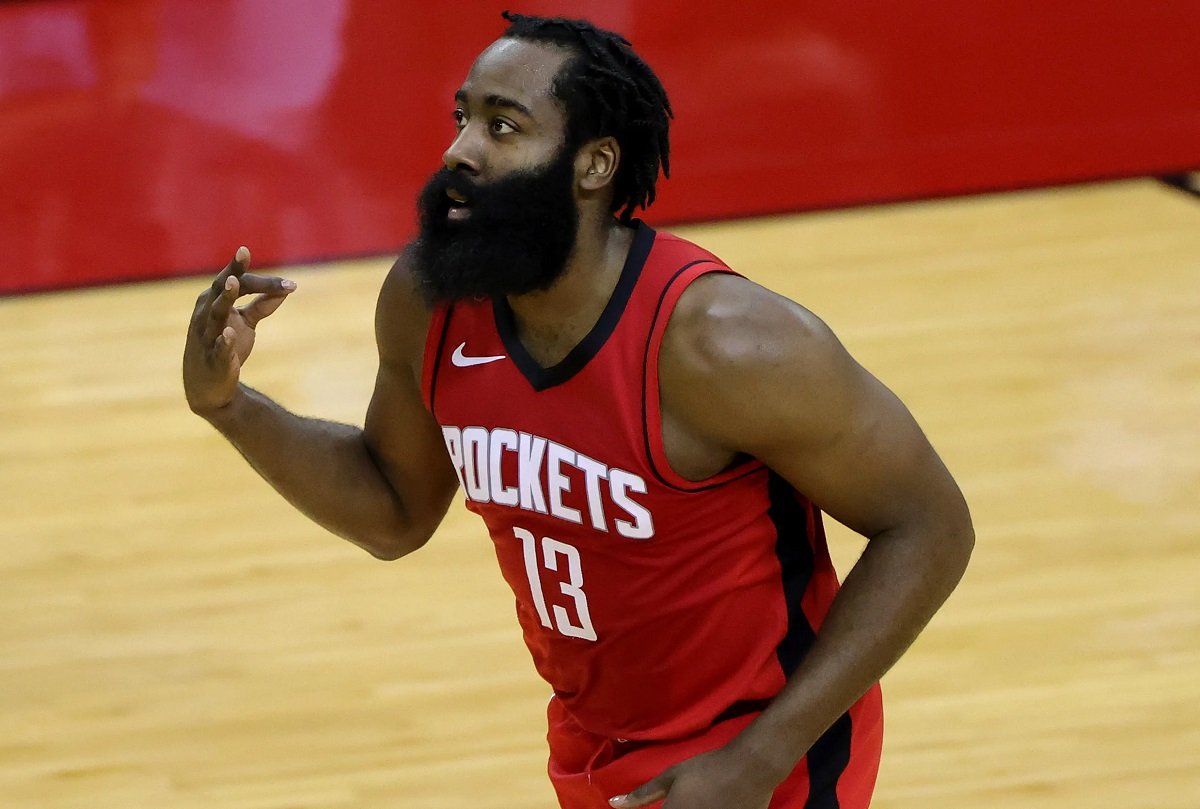 This trade also involves the Cleveland Cavaliers and Indiana Pacers. The Nets trade shooting guard Caris LeVert and a second-round pick to the Indiana Pacers. The Nets will also send center Jarrett Allen and forward Taurean Prince to the Cleveland Cavaliers. Indiana and Cleveland complete the multi-team deal with the Pacers by sending Oladipo to Houston, and the Cavs shipping guard Dante Exum and a first-round pick to the Rockets. The Nets will also send forward Rodions Kurucs to the Rockets to complete this complex trade.
Approximately at 4:20 pm ET, Shams Charania broke the news that the Houston Rockets will gain four first round draft picks and complete four draft swaps in exchange for Harden.
This morning, the Brooklyn Nets were +600 odds to win the NBA Championship according to the Westgate SuperBook in Las Vegas. However, after the Harden trade news broke oddsmakers adjusted their NBA futures and now the Brooklyn Nets are +350 odds to win the 2021 NBA title.
Sources: Full current trade:

Rockets: Victor Oladipo, Dante Exum, Rodions Kurucs, 3 BKN first-rounders (22, 24, 26), 1 MIL first (22, unprotected), 4 BKN 1st round swaps (21, 23, 25, 27)

Nets: James Harden

Pacers: Caris LeVert, 2nd-rounder

Cavs: Jarrett Allen, Taurean Prince

— Shams Charania (@ShamsCharania) January 13, 2021
James Harden Trade Drama, Sixers Fade Out
Over his storied career, Harden averaged 25.2 points, 10.4 assist, and 5.1 rebounds per game. He led the NBA in scoring over the last three seasons, scoring at least 30.4 ppg in the last three campaigns. Two season ago, Harden averaged a career-high 36.1 ppg during a season in which he unleashed scoring binges that the NBA had not seen since the heyday of Wilt Chamberlin.
Harden demanded a trade before training camp began. He listed numerous teams that he wanted to end up including the Philadelphia 76ers and Brooklyn Nets. Other teams were also mentioned in trade rumors including the Miami Heat, Toronto Raptors, and Golden State Warriors.
Harden showed up late to training camp and even spotted clubbing in Las Vegas. But despite skipping the start of camp, it appeared that the Nets had the inside track on securing Harden. However, the Nets and Rockets butted heads that they did not want to give up all that extra draft capital plus a top young player in exchange for Harden.
The Sixers were linked to Harden because their new general manager, Daryl Morey, knew Harden well as Houston's long-term general manager. However, negotiations with the Sixers stalled because they did not want to give up multiple first round picks and a top-talent like Ben Simmons.
Rocky Start in Houston
During the offseason, the Rockets traded Russell Westbrook to the Washington Wizards for John Wall.
The NBA season began with Harden still a member of the Houston Rockets. The team started 3-7 in their first ten games. They were the second-worst team in the Western conference. Only two other teams won fewer games than Houston.
Wall admitted that his short time with Harden was tepid at best.
"I think it's been a little rocky, can't lie about that," Wall admitted last night after a loss to the LA Lakers.
Harden led the team in scoring averaging 24.8 ppg, 10.4 assists, and 5.1 rebounds per game. However, the team lacked heart in the fourth quarter and failed to close out games for new head coach Stephen Silas.
After the Lakers game, Harden told the Houston media, "I love this city. I've literally done everything I can. This situation is crazy. I don't think it can be fixed. Thanks."
Kyrie Irving Forces Trade?
Kyrie Irving sat out four games in a row for the Brooklyn Nets. Many fans speculated that this was just "Kyrie being Kyrie" and that the moody superstars was just going through one of his tempestuous moods.
Over the weekend, he skipped more games but was spotted at his sister's birthday party. He skipped last night's game against the Denver Nuggets and attended a zoom meeting for political activism purposes instead, which drew criticism from fans all over Gotham.
BROOKLYN NETS/HOUSTON ROCKETS TRADE HAUL
Nets Gain: James Harden
Nets Lose: Caris LeVert, Jarret Allen, Tauren Prince, Rodions Kurucs
Draft Picks Traded: First Round 2022, First Round 2024, First Round 2026
---
But, was it all just a part of a master plan to force the Nets to finally pull the trigger on the James Harden trade? You'd be an idiot to think otherwise. Kyrie flexed and in the end, the Nets leveraged the future to win a championship now. Brooklyn coughed up four three-round picks (2022, 2024, 2026), but also parted ways with four young and talented players like Caris LeVert (26), Jarret Allen (22), Rodions Kurucs (22), and Tauren Prince (26).