Through the first 12 games of the season, the Brooklyn Nets (6-6) were missing their big stars on numerous occasions. Kevin Durant missed four games this season, while Kyrie Irving missed five games, including four in a row due to personal reasons. He's not expected to return to the team the rest of this week, which includes two more games.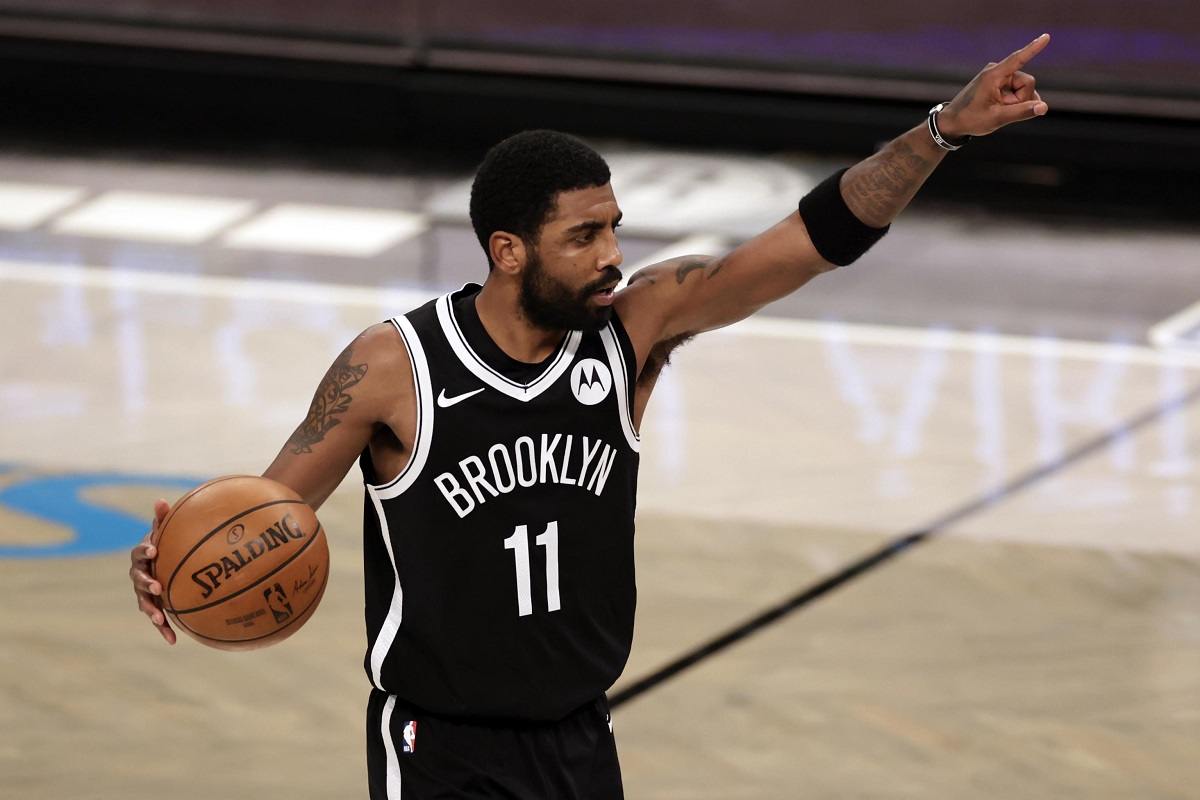 The Nets said they do not have a timetable for his return. Everyone in Brooklyn wants to know, when will Irving return to playing for the Nets? During the four games he missed, the Nets went 2-2 during that stretch.
Irving averages 27.1 points, 5.3 rebounds, 6.1 assists, and 1.8 steals per game. He's the team's second-best scorer behind Durant (29.9 ppg, 7.8 rebounds, 5.8 assists).
Irving initially sat out a home game against the Philadelphia 76ers last Thursday, or the day after the failed coup attempt in Washington, DC. But he never officially told the team, particularly head coach Steve Nash, the reason for missing the game. The Nets listed him out for "personal reasons", which raised a few eyebrows. The season was not even two weeks old before Kyrie began playing his mind games and power moves with his new head coach.
Irving missed Friday night's game against the Grizzlies in Memphis. He missed Sunday's game against the Oklahoma City Thunder. Last night, he missed a highly-hyped battle against the Denver Nuggets. However, he appeared on a Zoom call for Tahanie Aboushi, the candidate for the District Attorney of Manhattan. The Nets want to support Irving's activism, but his appearance on the Zoom call was a surprise to everyone in the organization.
OMG. Kyrie Irving spotted on Zoom event tonight with Cynthia Nixon and progressive justice reform District Attorney candidate @TahanieNYC. https://t.co/tpvCPzxqO8 pic.twitter.com/HmQUfhGCD3

— Waleed Shahid (@_waleedshahid) January 13, 2021
Kyrie Irving, Dance Machine
The other night, a video went viral on social media involving Irving at a birthday party. In the video, a mask-less Irving and his sister Asia danced at her birthday party. The NBA is currently investigating to determine if he broke any of the league's COVID protocols.
"We are aware of a video on social media featuring Kyrie Irving at a family gathering," said general manager Sean Marks via a team statement. "We are reviewing the circumstances with both Kyrie and the NBA in order to determine compliance with health and safety protocols."
So everyone wants to know if Irving has to self-quarantine because of the party? Or if he missed this week's games for other personal reasons? There's been a massive communication breakdown, albeit a one-sided breakdown. The Nets continuously reach out to Irving, but he ghosted them.
Videos have surfaced of Kyrie Irving at a large birthday gathering alongside his sister, Asia.

Kyrie's sister & dad have birthdays this week.

Given the size of the gathering & now public nature of it, Kyrie might now have to undergo a quarantine period before returning. https://t.co/McrYtFH9XK pic.twitter.com/U4T1KAvMTl

— Billy Reinhardt (@BillyReinhardt) January 12, 2021
Moody Irving Down, Caris LeVert Next Man Up
Shooting guard Caris LaVert is on the shortlist for Sixth Man of the Year averaging 18.5 ppg, 6 assists, and 4.3 rebounds. He started the season on the bench, but he started four games in Irving's absence.
Over his last four games. LeVert has been on fire averaging 26 points per game. He dropped 43 points in a losing effort against the Grizzlies. He knocked down 7-for-9 from 3-point range and finally busted out of a mini-slump.
"Honestly, I've been shooting bad all season," admitted LeVert in a post-game press conference. "I felt like I was due for this game."
"This season is so challenging, so demanding," said head coach Steve Nash. "We got our hands full. Literally it's getting up and getting to work every day, and pushing these guys to continue to grow and to come together and build a team. You just focus on the work ahead."
Nets Lose Close Games
The Brooklyn Nets started the season 2-0 before they dropped back-to-back close games. The Nets lost to the upstart Charlotte Hornets by two points in Buzz City. On the next night, the Nets lost a heartbreaker in overtime against the Memphis Grizzlies.
Three out of six of Brooklyn's losses were within two points or an overtime loss. They lost four games by five or fewer points, and were only blown out twice (vs Atlanta Hawks and at Memphis).
The Nets face the New York Knicks (5-6) on Wednesday evening at Madison Square Garden. On Saturday, the Nets host the Orlando Magic (6-5).
The Knicks are +6 home dogs at MSG tonight against their intercity rival. Meanwhile, Durant will play his first game at MSG while wearing a Nets' uniform.
Despite all the miscommunication and missed games, the Brooklyn Nets are still one of the favorites to win the 2021 NBA championship. The Nets are currently +500 odds on DraftKings to win the NBA title.