UFC bantamweight champion Henry Cejudo announced his retirement after defeating Dominick Cruz in the co-main event of UFC 249 on Saturday.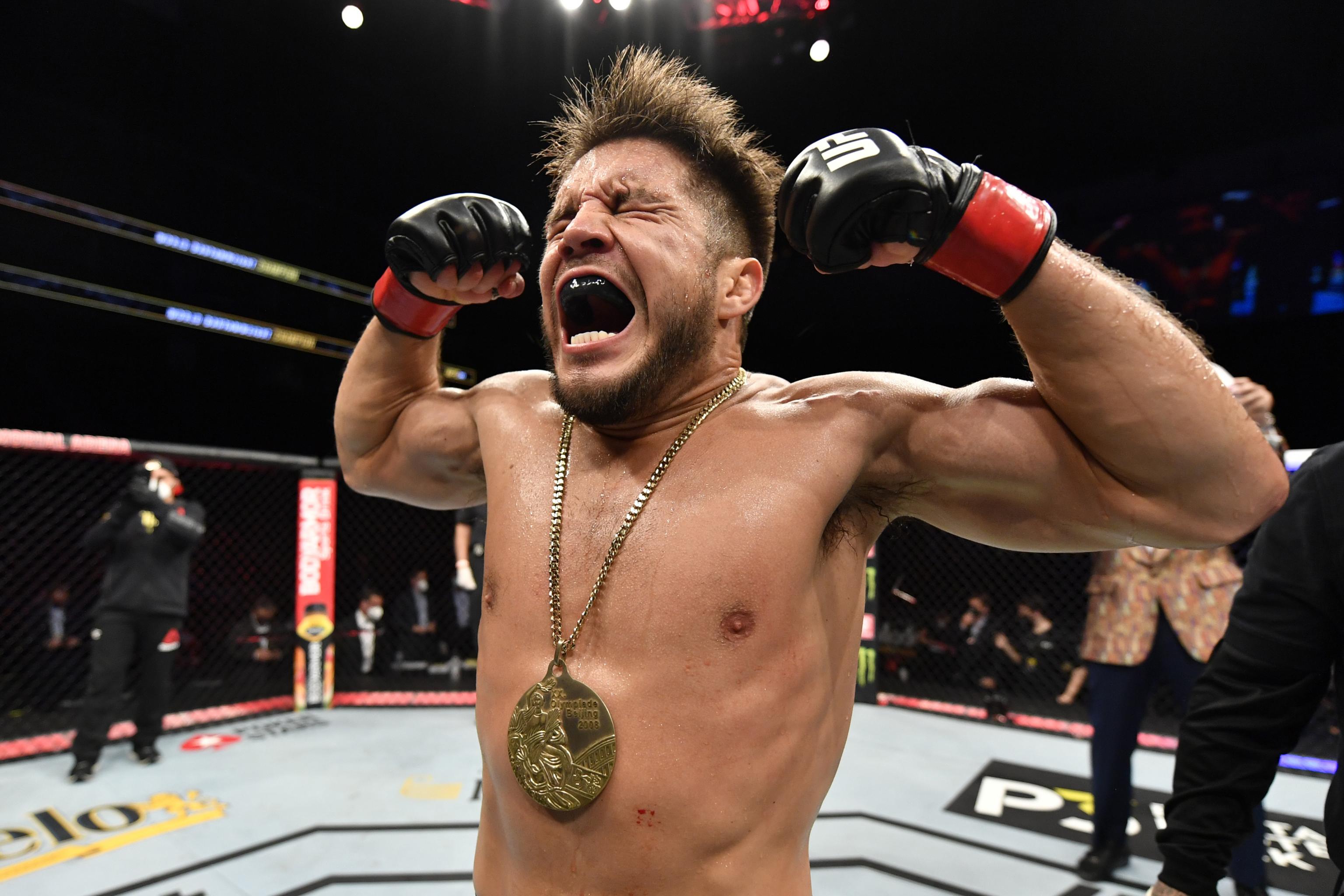 The 33-year-old two-division champion defeated Cruz by TKO in the final seconds of the second round.
Cejudo: I've 'Done Enough' in MMA
Cejudo landed a big knee and followed it up with a stiff right punch, sending Cruz to the ground against the cage. He then landed several left hands before referee Keith Peterson stopped the fight. Cruz protested the stoppage, saying he was trying to get back to his feet. However, he acknowledged that Cejudo caught him off guard with the knee strike.
After the fight, Cejudo used his interview to announce his apparent retirement.
"I've done enough in the sport. I want to walk away and enjoy myself," Cejudo said. "I'm 33 years old. I have a girl now, watching me from back home. Since I was 11, I've sacrificed my life to get to where I was tonight. I'm retiring tonight."
Cejudo's coach Eric Albarracin told ESPN that there were signs that the champion was contemplating something in the week leading up to the fight.
"I was trying to figure it out, but I couldn't put my finger on it," Albarracin told ESPN. "I was ready to have him call out Jose Aldo, Alex Volkanovski, and Conor McGregor after this fight, and he told me no."
Ferguson Needs Surgery After Loss
In the main event, Justin Gaethje defeated Tony Ferguson via a fifth-round TKO to win the UFC's interim lightweight title. After the fight, UFC president Dana White told Yahoo Sports that Ferguson had suffered an orbital bone fracture during the bout.
Sources told ESPN that the injury will require surgery, but that Ferguson had not yet scheduled the procedure. Ferguson had been riding a 12-fight winning streak into UFC 249.
Coronavirus: Souza Tests Positive, Rogan Does Interviews in Octagon
While UFC 249 largely went off without a hitch, the COVID-19 pandemic still left its mark on the night.
That began when Ronaldo "Jacare" Souza tested positive for the coronavirus on Friday. The UFC immediately pulled Souza from the event and removed his fight with Uriah Hall from the card. Two of Souza's cornermen also tested positive, though all three were asymptomatic, according to the UFC.
Fans were unable to attend UFC 249 and the announcing team sat at different tables to maintain social distancing. However, Joe Rogan did conduct interviews with fighters inside the Octagon, despite earlier indications that interviews would be done remotely.
"It didn't make any sense to me if everybody's been tested and everybody's clean, no one has the disease," Rogan told ESPN's SportsCenter. "I've been tested, they've been tested. I want to see them. When I'm doing an interview with a fighter, after a spectacular performance like Justin Gaethje's fight, I want to look him in the eye."