Former UFC flyweight and bantamweight champion Henry Cejudo may be retired from MMA, but says that a bout against 21-year-old boxer Ryan Garcia might be enough to get him back into the fight game.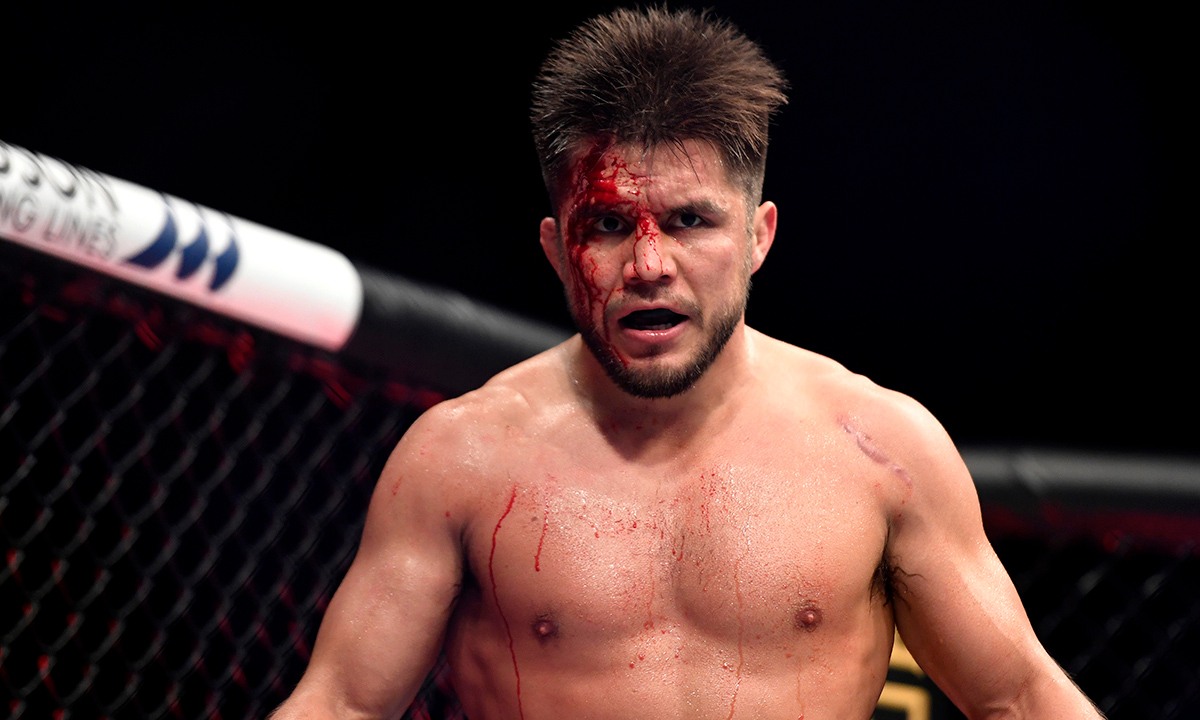 Cejudo and Garcia have been jawing at each other on social media for several weeks. On Tuesday, Cejudo told ESPN's "Now or Never" that a fight with Garcia could prompt him to unretire.
Cejudo Willing to Fight Garcia, Volkanovski
Cejudo called out Garcia as an overhyped prospect and said he would fight him either in a boxing match or in a hybrid rules fight with gloves that allow for grappling.
"I think Ryan Garcia would be the easiest payday 'Triple C' would ever get," Cejudo told ESPN. "It would be a lot bigger than any purse I did in the UFC … plus, it's easy money because he's fought nobody."
Cejudo also reiterated his interest in a fight with current UFC featherweight champion Alexander Volkanovski — a fight he'd been calling for even before he announced his retirement.
Garcia has had plenty to say about Cejudo as well. Last week, he spoke to ESPN's Ariel Helwani about the potential for a cross-sport matchup.
"If I do do it, it better be for like some crazy event," Garcia said. "I think that would be the easiest fight I've ever had in my life, I am not even kidding."
According to Garcia, their feud began after he sent Cejudo a tweet following his bantamweight title defense against Dominick Cruz in May.
"I wrote him a message, I was like 'hey man you're pretty good, don't retire,'" Garcia told Helwani. "I ended up tweeting that, and he ends up going crazy. I didn't even call you out my guy!"
Garcia Negotiating for Lightweight Title Shot
Garcia (20-0, 17 KOs) may have more pressing matters to deal with before thinking about a crossover bout. The lightweight has agreed to an interim WBC title fight against Luke Campbell (20-3, 16 KOs). The two sides have until the end of July to agree on terms for the bout, with the winner earning a shot at WBC titleholder Devin Haney (24-0, 15 KOs).
Fox Bet lists the potential fight as a pure toss-up, with both Garcia and Campbell listed at -110 odds.
Cejudo (16-2) shocked the MMA world by retiring after his win over Cruz. He is only the fourth UFC fighter to simultaneously hold titles in two different divisions, and was riding a six-fight winning streak before his announcement. A fight against Vokanovski would give him the opportunity to win a title in an unprecedented third weight class.
"Why not? I can make history," Cejudo told CBS Sports back in March. "Conor McGregor might get that third shot of fighting for a third belt, but he's not going to win. He's not going to beat a big guy like Kamaru Usman. For me, I feel like I actually could do it. I feel that I actually could beat Volkanovski I sincerely mean that."
Volkanovski will defend his title against Max Holloway on Saturday at UFC 251. Volkanovski enters as a -215 favorite over Holloway (+180), according to FanDuel Sportsbook.