The Milwaukee Bucks are the latest team to lose a key player after Giannis "Greek Freak" Antetokounmpo tested positive for COVID-19.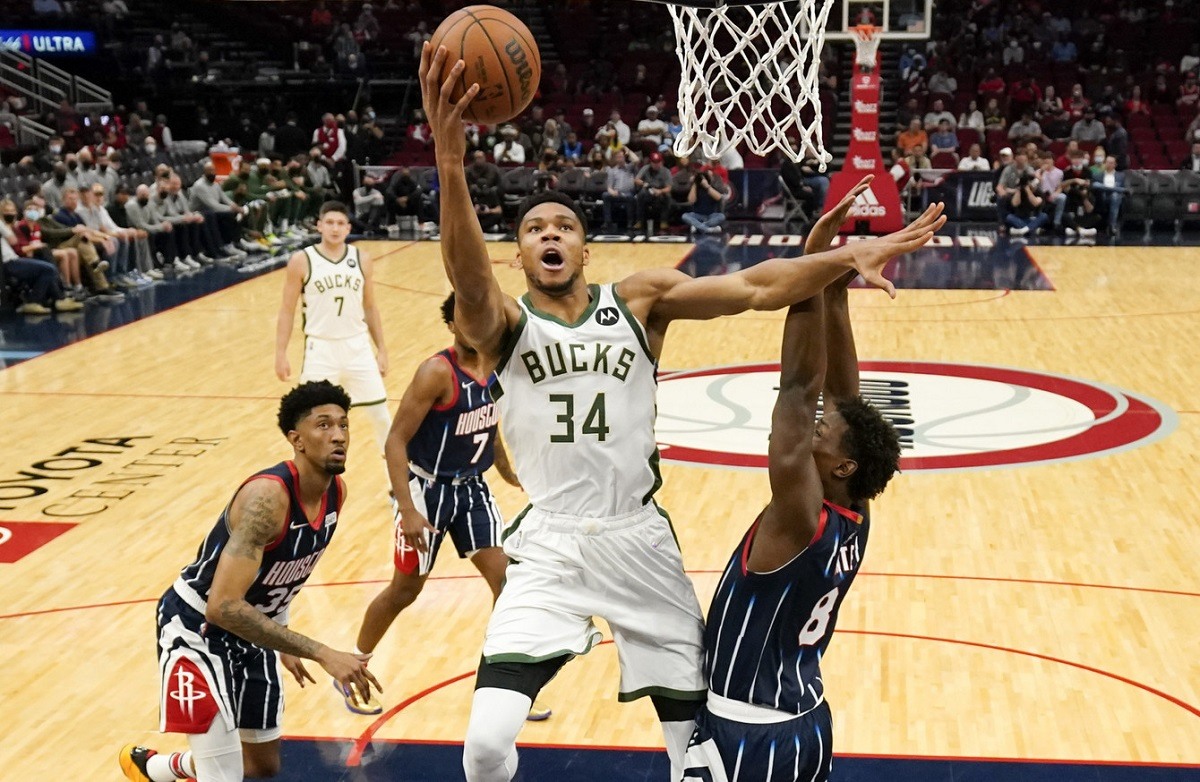 Antetokounmpo averages 27 points, 11.6 rebounds, and 5.8 assists per game this season for the Bucks. He's tied for second in the NBA in scoring. His 30.46 PER rating ranks him #2 in the league.
The Greek Freak adds his name to the quickly growing list of top stars in the NBA who tested positive for COVID-19 in the last week. Over the weekend, the Chicago Bulls lost their best scorers to COVID, including DeMar DeRozan and Zach LaVine. On Tuesday, the Brooklyn Nets sent James Harden to their COVID-19 list, which is now seven players deep.
The NBA already postponed two games this week, but if the outbreaks continue across multiple teams, there could be more postponements. If you think things are bad right now, just wait until after the holidays when the league expects there will be an even greater surge in cases. One insider suggested that the NBA should shut down completely for a week or two after the holidays to mitigate any more major outbreaks.
On Deck: Pacers, Pelicans, Cavs
Khris Middleton suffered a knee injury on Monday night against the Boston Celtics and exited the game early after scoring just four points, which snapped a seven-game streak where he scored 20 or more points.
An MRI revealed no serious damage to his knee, and he avoided a torn MCL or ACL. The Bucks listed Middleton as day-to-day with a hyperextended knee. Without Antetokounmpo in the lineup due to COVID, the Bucks could use Middleton. He's the team's second-best scorer, averaging 17.8 points, 5.7 rebounds, and 4.9 assists per game.
The Bucks (18-11) have to navigate a tough stretch of their schedule. They play six games over the next 11 days between now and Christmas. The Bucks host the Indiana Pacers (12-7) on Wednesday, before back-to-back games this weekend. They head to New Orleans (8-21) to play the last-place Pelicans on Friday, and return home to host the Cleveland Cavs (17-12) on Saturday.
The Pacers are on the verge of blowing up their team. All of their starters are on the trading block, including former Bucks point guard Malcolm Brodgon. Brogdon has been mentioned in trade rumors with the Philadelphia 76ers in exchange for Ben Simmons.
The Bucks moved into the #3 seed in the Eastern Conference. They recently went 2-2 on a road trip with tough losses against the Miami Heat and Boston Celtics.
The Bucks are +750 odds to win the 2022 NBA championship, according to a recent update by the Mirage Sportsbook in Las Vegas. The defending-champion Bucks are the third-highest team on the NBA futures board, trailing only the Brooklyn Nets (+250) and Golden State Warriors (+600).