The Chicago Bulls have been unable to contain a COVID-19 outbreak over the last week, so the NBA postponed two upcoming games against the Detroit Pistons in Chicago on Tuesday, and against the Toronto Raptors in Canada on Thursday.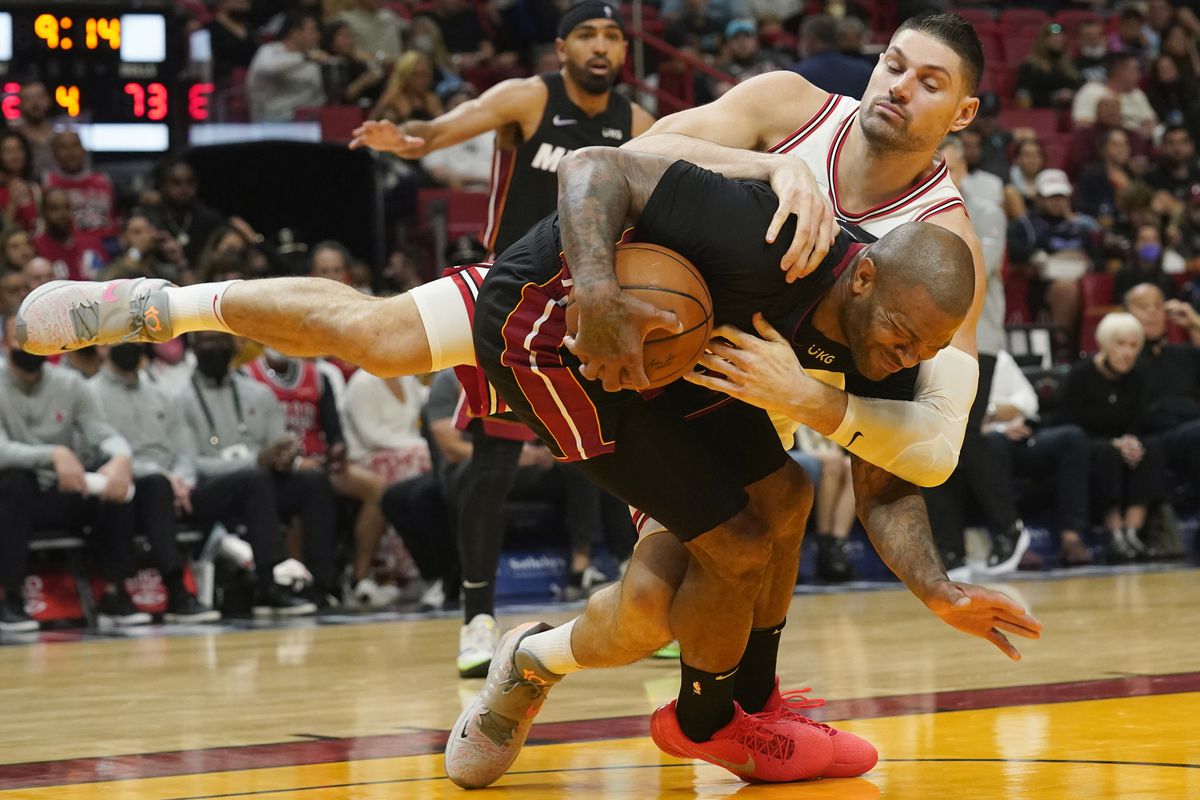 Alize Johnson tested positive on Monday, which meant the Bulls were down to eight active players on their roster. The rapid-spreading outbreak sent the NBA scrambling and, inevitably, led to two postponed games.
On Sunday, the Bulls sent their second-best scorer Zach LaVine to the COVID-19 list. Last week, their leading scorer DeMar DeRozan tested positive for COVID. At the time, they had two other players out with COVID, including Coby White and Javonte Green.
Since last week, the Bulls lost Stanley Johnson, Ayo Dosunmu, Matt Thomas, Troy Brown, and Derrick Jones Jr. All of them are in quarantine according to the NBA's health and safety protocols.
The Bulls (17-10) are in first place in the Central Division, ahead of the Milwaukee Bucks. The Bulls currently occupy the #2 seed in the Eastern Conference behind the Brooklyn Nets. The Bulls are +3000 odds to win the 2022 NBA Championship, but are only the eighth-best team on the futures board according to DraftKings.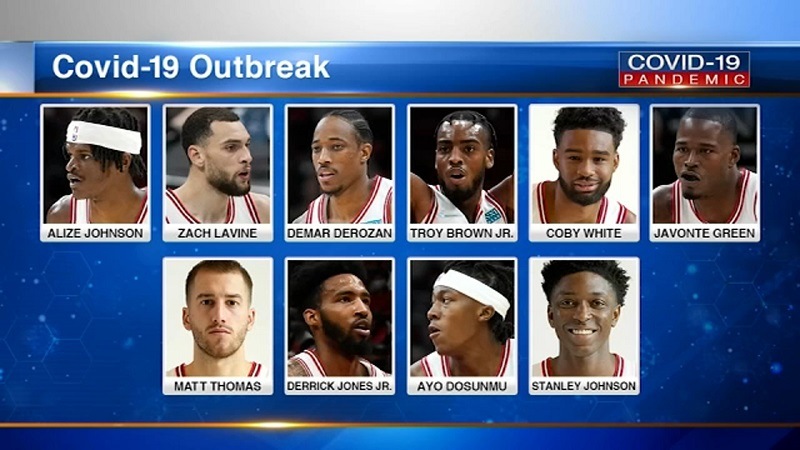 COVID Outbreaks… Everywhere
The Omicron variant of COVID-19 spreads much faster than previous strains, which many different sports leagues are witnessing in real-time across the globe. The Charlotte Hornets survived an outbreak two weeks ago in which five players were out. LaMelo Ball was among those players in quarantine, but he's eligible to return to action as of today.
The NBA has 97% of its players vaccinated, but league officials expect a huge surge in cases over the next couple of weeks. The league doesn't do daily testing anymore, but they could bring back that protocol if there's a huge spike after the holidays.
The NFL set a record with 37 positive COVID-19 tests on Monday, including Jalen Ramsey from the LA Rams. At least 25 active players, plus 11 players on practice squads, entered the NFL's health and safety protocol. The league issued a new mandate that includes booster shots for Tier 1 and Tier 2 personnel by December 27.
In the NHL, the league postponed three games due to an outbreak within the Calgary Flames organization. The Carolina Hurricanes are also fighting an outbreak.
In the UK, Manchester United's game at Brentford was postponed. The Premier League reported 42 cases of COVID among their teams last week.