The Philadelphia 76ers engaged in trade discussions for emo point guard Ben Simmons with multiple teams including the Indiana Pacers, Minnesota Timberwolves, and Portland Trail Blazers. However, the Trail Blazers were very clear when they declared that All-Star Damien Lillard is off the table in any trade negotiations for Simmons.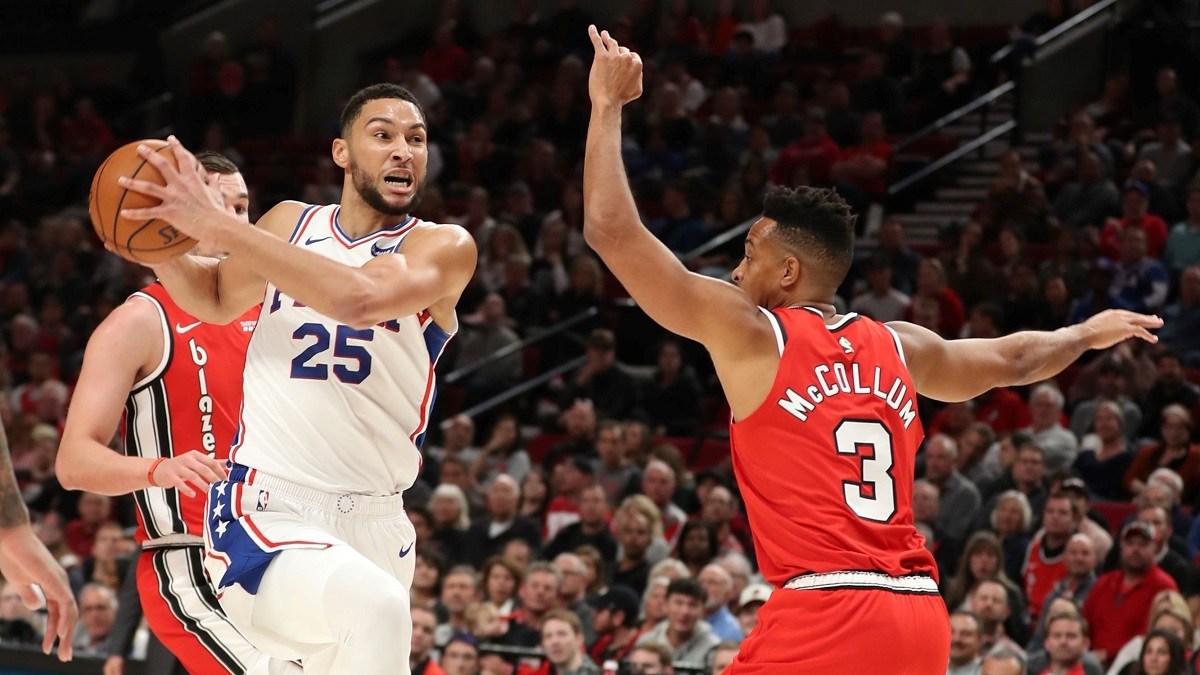 General manager Daryl Morey from the 76ers would like to put together a multi-team deal with the Timberwolves and one other team that would involve guard D'Angelo Russell. Russell averages 19 points, 6.4 assists, and 3.9 rebounds in 21 games with the Timberwolves this season.
Simmons has yet to appear in a game with the 76ers this season. He intended to sit out the season, but then showed up unannounced late in the preseason. Head coach Doc Rivers tossed him from a practice when Simmons half-assed drills and refused to engage with his teammates. The team sent him on a mental health break, but clearly played his final game with the 76ers in last year's playoffs when they were eliminated from the Eastern Conference semifinals by the Atlanta Hawks.
Keep an eye on December 15. That's when 84% of the NBA will be eligible for a trade versus 64% prior to that date, so this week could be the earliest that the 76ers agree on a trade for Simmons.
Simmons to Pacers or Blazers?
The Indiana Pacers are on the verge of rebooting their team. The front office has been frank with their top players and said they're fielding calls for a potential trade. Domantas Sabonis, Myles Turner, Caris LeVert, and Malcolm Brogdon are all on the trading block.
Turner is unhappy about being fourth wheel on the Pacers, but he's a consistently a double-double big man. LeVert is strong scorer and playmaker that was already involved in a high-power trade for James Harden. Sabonis is the best all-around member of the Pacers and an All-Star, but the San Antonio Spurs are interested in him. Moreover, Brogdon is a point guard who would be more desirable in a trade for Simmons.
The Blazers initially indicated that both Lillard and CJ McCollum were not available in a trade for Simmons. However, the Blazers fired general manager Neil Olshey, who was McCollum's biggest supporter. Without Olshey in the mix, McCollum is now trade bait. Any trade would have to include McCollum as a center piece, yet Lillard is out of bounds. McCollum grew up in Philadelphia and attended college in the area. A trade from the Blazers to the 76ers for Simmons would be a homecoming for the Lehigh grad.