While several top free agents found new places to play during the offseason, three former NFL No. 1 draft picks are still without either a contract or a team. Quarterbacks Cam Newton and Jameis Winston, along with defensive end Jadeveon Clowney, are still looking for a deal or a roster spot for 2020.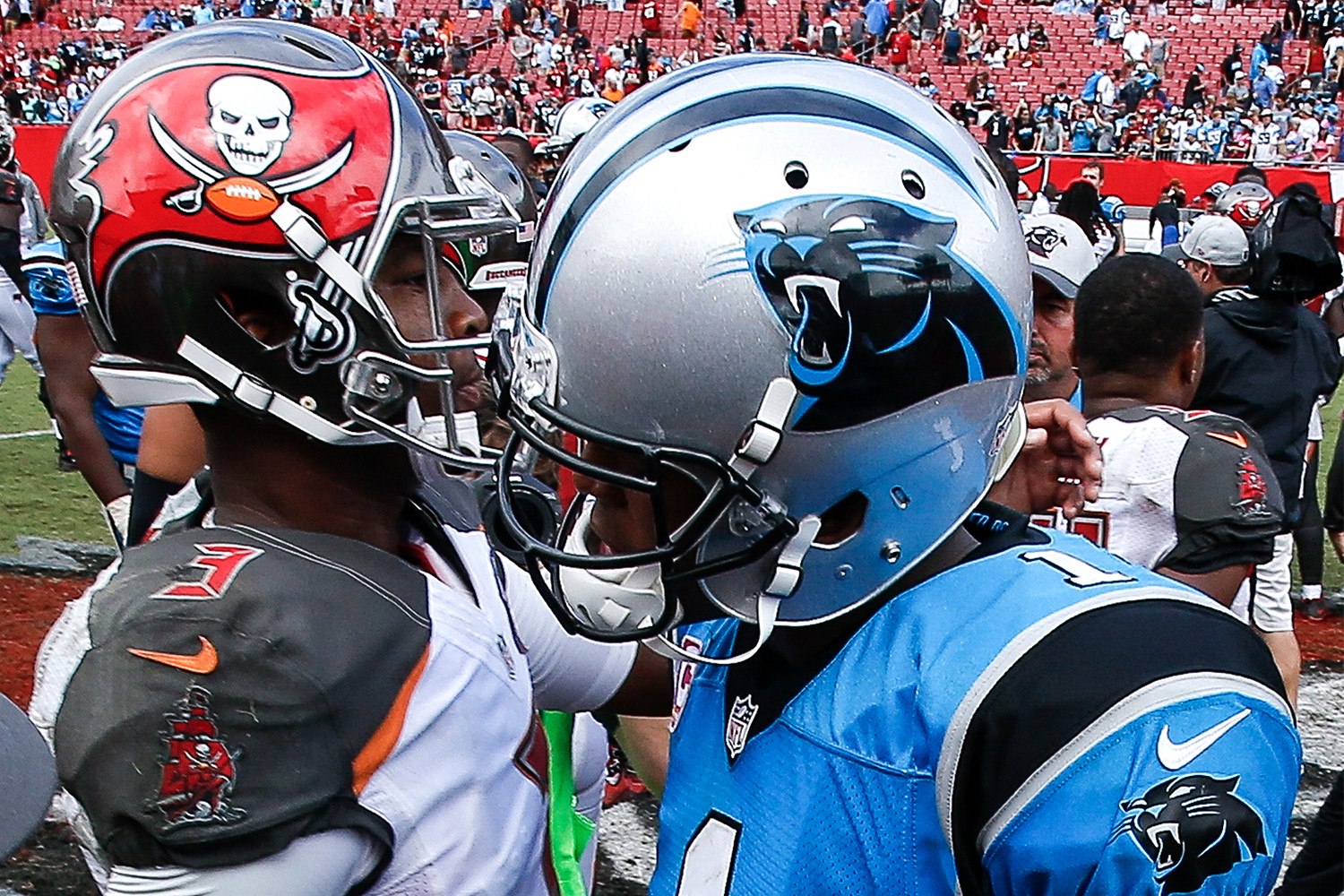 All three players have the distinction of being the No. 1 pick in their respective drafts. Newton was first, going to the Carolina Panthers in 2011. Clowney was next, taken first overall in the 2014 draft by the Houston Texans. Winston was taken first by the Tampa Bay Buccaneers the following year.
Now, though, the trio is finding that being a former number-one pick matters little. Winston and Newton were replaced by free-agents; Winston by Tom Brady and Newton by Teddy Bridgewater. Clowney and his current team, the Seattle Seahawks, can't agree on the figures for a new contract.
Rough Going for Former No. 1 Draft Picks
Clowney is reportedly looking for a deal worth around $20 million a year. The Seahawks are willing to shell out $18 million. The 27-year-old might be a victim of Seattle's lack of salary cap space as $18 million is about the limit they can offer him.
A report by NBC Sports said the Miami Dolphins had shown interest in Clowney early in the free-agent period. The Dolphins, who made a play for him last year while he was at Houston, tried again a week ago, but could only offer $17 million. Clowney reportedly turned it down.
Clowney still has plenty of good years ahead. Last season, he produced three sacks, four forced fumbles, and a pair of defensive touchdowns in just 13 games. Clowney has attracted the attention of two teams. The New York Giants and Indianapolis Colts both have plenty of cap space and may use some of it to go after the All-Pro.
Winston, Newton Second Stringers
No other position saw more movement than did quarterbacks during free agency. In addition to Brady (Tampa Bay) and Philip Rivers (Indianapolis) finding new homes, Nick Foles (Chicago), and Bridgewater (Carolina) are slated to be starters for new teams in 2020.
The three teams that have quarterback needs are probably going to fill them in the draft. The Los Angeles Chargers, Cincinnati Bengals, and Miami Dolphins are all well-positioned to get one of the top quarterbacks coming out of college. The Bengals have the No. 1 pick overall, while Miami picks fifth and the Chargers sixth.
The Patriots were looking for a backup quarterback, but signed Brian Hoyer on Sunday. It's rumored New England might want Cincinnati's Andy Dalton when he gets replaced by the No. 1 pick, pegged to be LSU's Joe Burrow.
The window has closed for starters and is now quickly shutting for backup signal-callers. Winston is the first quarterback in the Super Bowl era to be first in passing yards, but who presumably won't be playing for the same team the following year. BetOnline believes he'll end up playing somewhere. Miami is the favorite at -100, while Washington is next at +275.
Newton has an equally difficult task in finding a new team. He lost his job when the Panthers signed Bridgewater. Now the 30-year-old has to see if there's any interest from the other 31 teams. Fan Duel has him getting reunited with old Carolina coach Ron Rivera, who is now in Washington. The Redskins are the favorite at -105. The next team is Miami at +260.