Burrow or Tua? Swift or Taylor? Delpit or McKinney?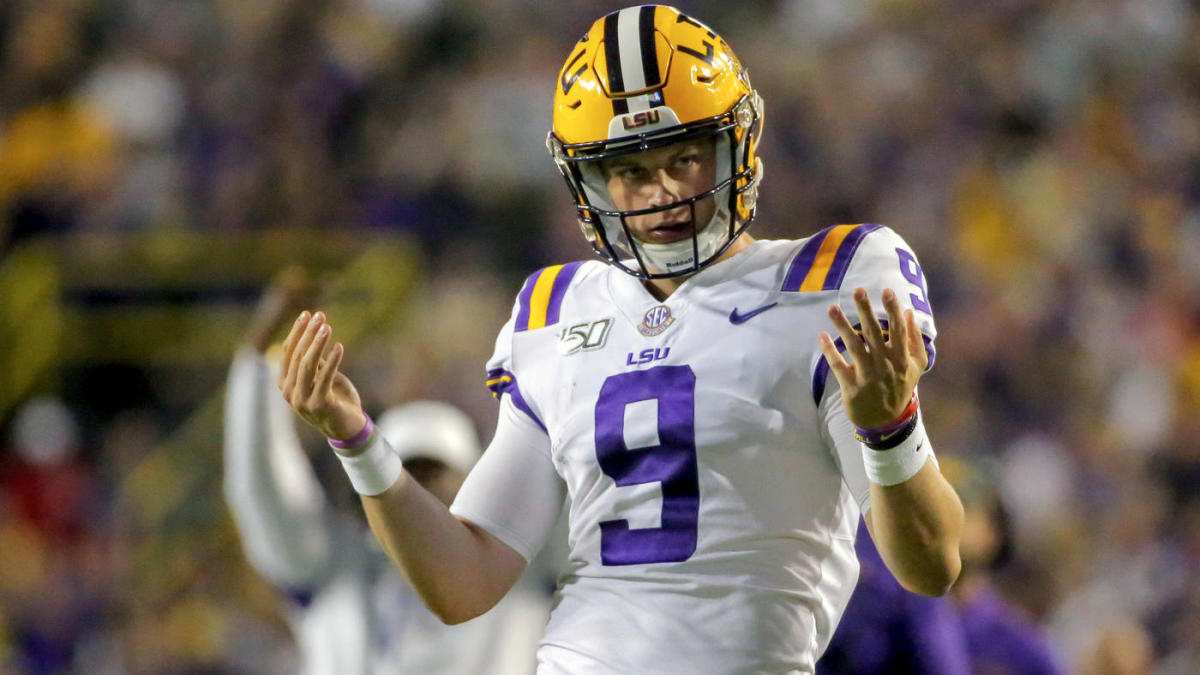 Picking FanDuel Rosters by Position
FanDuel is offering free contests for DFS players to predict the results of the NFL Draft that begins Thursday. In addition to the winner of each contest receiving $1,000, FanDuel hopes to raise hundreds of thousands of dollars for charities that are helping during the pandemic.
In the $10K Draft Challenge Free Play, users draft lineups consisting of one player from each position, receiving points for how high their players are drafted relative to other players at the same position. For example, if a user drafts Alabama wide receiver Jerry Jeudy and he is the first wideout taken, the user will receive six points. But if Oklahoma wide receiver CeeDee Lamb is taken as the first WR and Jeudy is the second receiver taken, that user would get three points.
The scoring system will lead to tricky decisions. For example, LSU quarterback Joe Burrow is widely predicted to be the first player taken at his position taken, as well as the overall number one pick. But his salary is $25, which is $15 more than the next highest-salaried QB, Alabama's Tua Tagovailoa. If you take Burrow, that limits your options for the likely top picks at other positions, with 10 roster sports and only $100 in available salary to spend.
In addition to draftees, the contest tasks users with selecting one of the drafters. Users select one of the NFL franchises in the "team" roster spot and get points when their franchise makes a trade. Players involved in trades also earn points for that.
Slotting Players by Draft Order
FanDuel will also offer the $10K Predict the Draft – Fuel the Frontline free play contest. The roster construction here is much simpler – users simply pick who they believe the top 10 draft picks will be in the order selected. Salary constraints do not apply here, so go ahead and slot Burrow as your first pick.
In honor of the 85th anniversary of the draft, FanDuel has committed $85,000 in donations to Frontline Foods and will add $1 to COVID-19 relief for every player who enters the draft-picking contest. With a maximum field of 500,000 players, that donation could add up to a substantial amount.
Frontline Foods donates money to local restaurants that deliver meals to essential workers serving on the frontlines during the COVID-19 pandemic. The 400 volunteers of the grassroots organization have raised more than $3.7 million, and have delivered more than 160,000 meals to frontline workers in more than 230 hospitals in the US.
FanDuel and other DFS operators have adapted to the current climate with no live sports by boosting their offerings of esports competitions and offbeat reality show contests.