The Road to the Kentucky Derby is finally complete. Now, it's just a matter of certain connections deciding if their horses will enter the Kentucky Derby starting gate.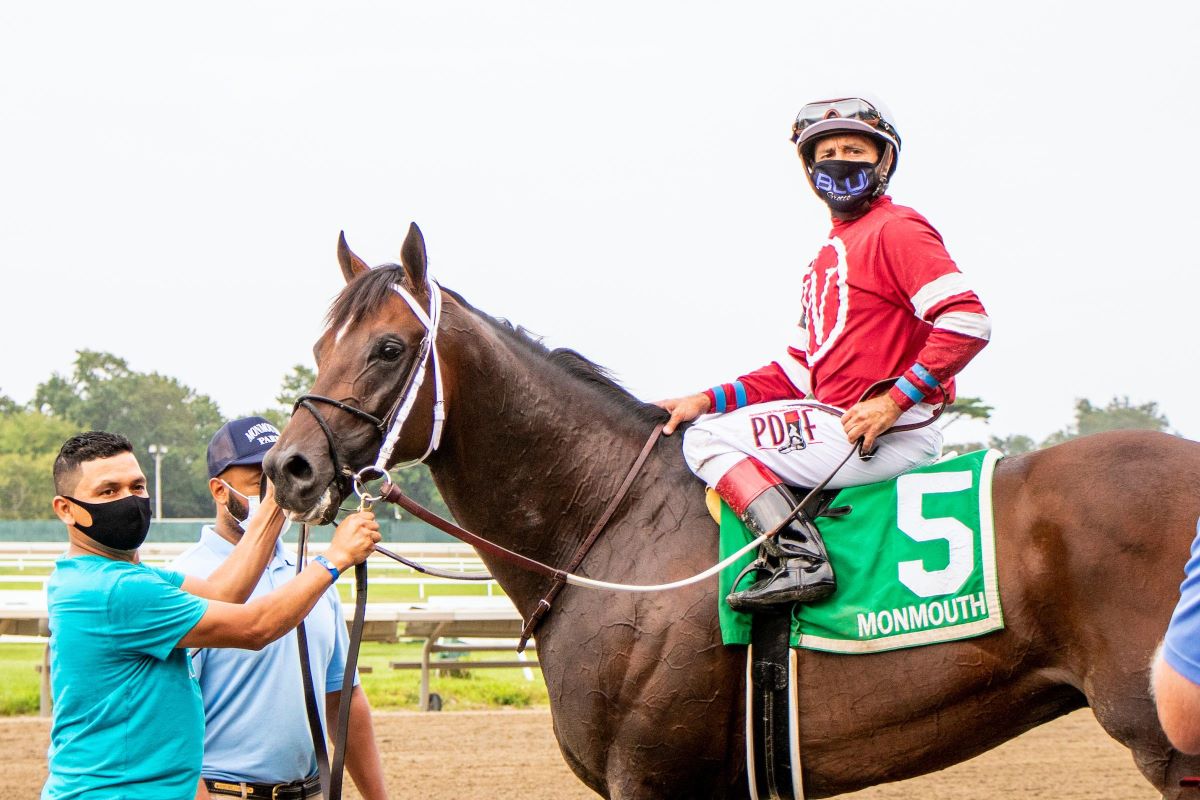 Thanks to the coronavirus pandemic, the long and winding Derby trail claimed some standout horses, most notably Nadal, Charlatan, and Maxfield. The spring injuries to those three front-running Derby contenders cost bettors and racing fans the opportunity to see what could have been an epic Derby. Handicapping a race with those three, Tiz the Law, and Honor A.P. would have given bettors an enjoyable puzzle to solve.
Coming along for that 1 ¼-mile ride around Churchill Downs would have been a race the sport desperately needs. Horse racing needs stars running around tracks, not running from mare to mare in the breeding shed.
That said, the tradeoff from a May to a September Derby gives us horses we wouldn't have seen otherwise. Horses such as Art Collector, Pneumatic, Dr Post, and Ny Traffic used the longer, windier trail to burnish their Derby credentials. It also gave bettors another option, with Circa Sports opening its Kentucky Derby Futures Board in late May.
Pneumatic Wins Final 2020 Derby Prep, Passes on Derby
Speaking of Pneumatic, he captured Saturday's final Derby trail stop: the Pegasus Stakes at Monmouth Park. The 20 points vaulted him from 19th to 11th on the points ladder with a total of 45 points, but trainer Steve Asmussen told the Daily Racing Form Monday morning he's going to pass on the Derby in favor of the Oct. 3 Preakness Stakes.
"He's a big, heavy-framed horse, I don't think anyone thinks a three-week turnaround was optimal for him," David Fiske, racing manager for owner/breeder Ron Winchell, told drf.com.
The Derby limits its field to the top 20 in terms of Derby prep point totals. It usually saves one spot for the top Japanese horse and one for the top European horse. Neither region will send horses this year, so North America gets all 20 spots.
The current cutoff is 20 points. Seven horses have 20 points, but all but Winning Impression are opting out.
Jesus' Team Takes Derby Bubble Spot
That brings us to Jesus' Team, the Pegasus runner-up, and current bubble occupant. His 18 points put him 21st, not a bad place to be points-wise, considering there are several horses above him. Notable among those is filly Swiss Skydiver (40 points) – who likely won't run the Derby. After she blew away the field in Saturday's Alabama Stakes, Swiss Skydiver's trainer, Kenny McPeek, said he is strongly leaning to running his star filly in the Sept. 4 Kentucky Oaks.
Connections for three others safely in the top 20 — Country Grammer (50 points), Shivaree (40), and Anneau d'Or (32 points) — said their horses won't run.
That leaves an opening for Jesus' Team, who isn't Triple Crown nominated, meaning his connections are on the hook for a $45,000 supplemental fee, plus all entry fees. They haven't decided yet if he's coming to the gate.
Conversely, connections for Storm the Court (36 points) announced this weekend the Breeders' Cup Juvenile champion will run. The son of Court Vision, who is 0-for-5 this year, made a strong turf debut at Del Mar earlier this month. He finished second in the Grade 3 La Jolla Handicap six weeks after a disappointing third at the Ohio Derby.