UFC president Dana White addressed fighter pay and potential crossover fights in a couple of media appearances on Tuesday, defending his own organization while taking some potshots at the sweet science.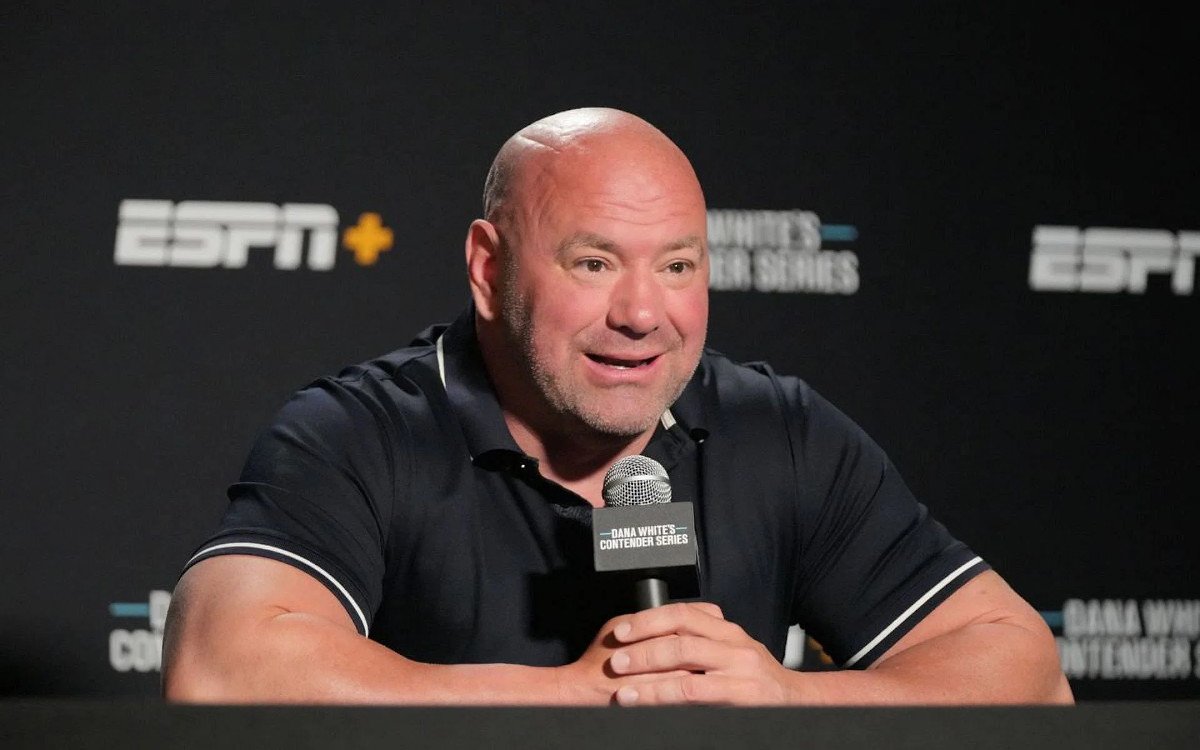 White appeared on The Pivot Podcast where he discussed the issue of UFC fighter pay with former NFL players Ryan Clark, Channing Crowder, and Fred Taylor.
White defends UFC pay structure
While the UFC has been extraordinarily successful over the past two decades, fighters take home only about 20% of the company's revenue, a far smaller split than in other sports. White defended his company's structure on the show.
"There's always going to be head butting," White said. "I want to meet the guy that goes, 'Oh, I'm good. I make plenty of money. I don't need another dime.' You're never going to meet that guy. It's never going to happen. Everybody wants more money."
White went on to blast boxing, where top fighters sometimes earn tens of millions of dollars for major pay-per-view bouts.
"One of the big problems with boxing, too, is that all those f***ing guys are overpaid, and every time they put on a fight, it's a going-out-of-business sale," White said. "You can't build a league like that. You can't build a sport. You can't have 750 fighters under contract, making money, feeding their families every year, with that kind of mentality. It doesn't work."
Clark is getting absolutely roasted in the comments and rightfully so…. Clark sitting their like a total chucklehead, gobbling up whatever DW is serving… Shame on him…. https://t.co/zCfi3fafOD

— Robert Joyner (@robnashville) May 3, 2022
Some listeners criticized Clark – a former NFLPA player representative – for failing to push back on the issue of athlete pay.
No love for crossover fights
On The Pat McAfee Show, White continued talking about boxing. He expressed skepticism over crossover fights such as a potential bout between UFC heavyweight champion Francis Ngannou and boxing champion Tyson Fury.
"I don't love the crossover fights," White told McAfee. "Boxing is a massive advantage for Tyson Fury. Ngannou just wrestled Ciryl Gane … If you know anything about fighting, it's a silly conversation."
The fact remains that some top UFC fighters see such crossover fights as a way to earn far more money than they can in MMA.
Harrison issues warning to Pena
Two-time Professional Fighters League champion Kayla Harrison defended her decision to sign with the PFL yet again, as some fans and fellow fighters have accused her of avoiding the top possible competition. Harrison made new comments on the MMA podcast "The Fighter vs. The Writer," saying she isn't running from anyone.
"These people really don't understand contract negotiations. I will say I had an opportunity to go fight and I accepted it," Harrison said. "Actually, April 22, and PFL matched the offer and they have the right to do that, and they're taking great care of me and I'm happy with it."
Last month, UFC bantamweight champion Julianna Pena accused Harrison of ducking elite competition.
"Kayla's just running her mouth because she knows nothing's ever gonna happen of it," Pena said on The MMA Hour. "So best of luck with that. I hope it's good. Make your career off of beating tomato cans."
Harrison issued a warning to Pena while saying she still wants to fight the best in the future.
"Listen, you and the media need to be careful. You're going to get somebody hurt, and it's going to be on your hands, not mine," Harrison said. "You guys gave her this platform and you allowed her to think that she could stand in a cage with me and beat me, and you gave her this delusion. I mean it. You guys are to blame."