Conor McGregor provided a full recap of his lightweight championship fight with Khabib Nurmagomedov in a Monday post on Instagram, offering analysis of every round and saying that he was "beaten fair and square" in the end.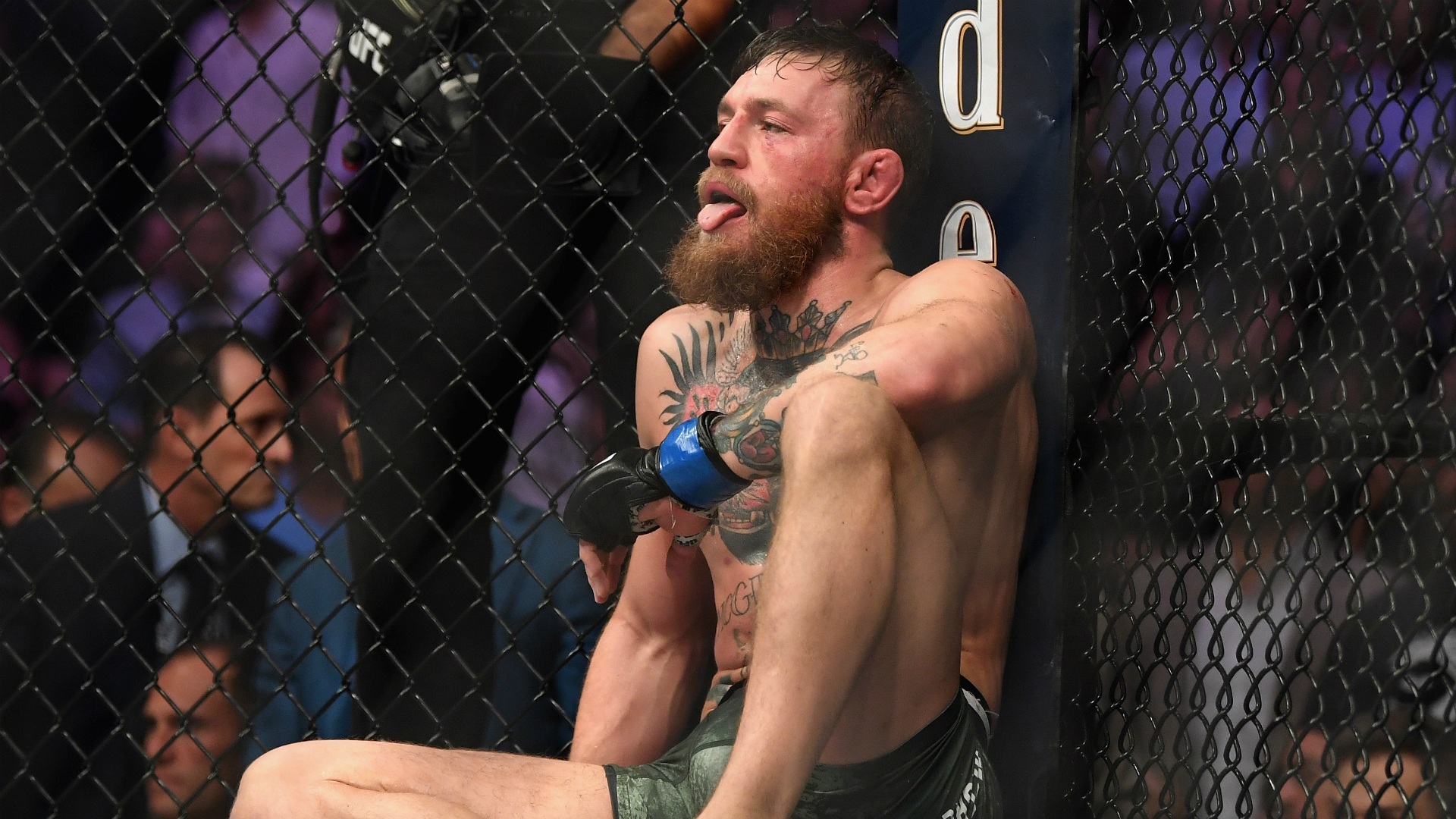 McGregor lost by submission via rear naked choke in the fourth round of the main event at UFC 229, with Nurmagomedov well up on the judge's scorecards even before the fight ended.
McGregor Regrets Underestimating Khabib's Striking
McGregor acknowledged as much in his post. In a round-by-round summary, he suggested that while he felt he had the best of the first round "from a fight standpoint," Nurmagomedov deserved to be given the advantage on the scorecards based on the fact that the Russian maintained top position for most of the round.
The Irishman then said that a key moment in Round 2 changed the course of the fight.
"He is running away around the cage before being blessed with a right hand that changed the course of the round, and the fight," McGregor wrote. "It was a nice shot. After the shot I bounced back up to engage instantly, but again he dipped under to disengage. That is the sport and it was a smart move that led to a dominant round, so no issue. Well played."
McGregor said that one of his biggest problems entering the fight was underrating how much each fighter could accomplish in the aspects of MMA where they were supposedly at a disadvantage.
"I gave his upright fighting no respect in preparation," McGregor wrote. "That won't happen again. I also gave my attacking grappling no respect. Too defense minded. Lessons. Listen to nobody but yourself on your skill set."
Nurmagomedov Posts Terse Reply
McGregor then briefly noted that he won the third round before giving fans some insight on the ending of the fight.
"I made a critical error of abandoning my over hook at this crucial time, exposing the back, and I end up beaten fair and square," he wrote. "What can I say? It was a great fight and it was my pleasure."
Unsurprisingly, the analysis was seen by Nurmagomedov. Rather than post his own commentary, the UFC lightweight champion simply posted the same message that McGregor had offered him during their fight.
"It's only business," Khabib posted.
The fight between McGregor and Nurmagomedov was somewhat overshadowed by the melee that took place after the finish, with the Dagestani champion jumping over the fence to confront a member of McGregor's coaching staff.
The two fighters are now both under temporary suspension by the Nevada State Athletic Commission. Nurmagomedov has made noises about potentially facing off in a boxing match against Floyd Mayweather, though UFC president Dana White said that he has no reason to think the fight will actually happen.
Meanwhile, while McGregor has said that he would like to face Nurmagomedov in a rematch, his post made it clear that he's happy to fight again no matter who White matches him up with next.
"I will be back with my confidence high," he wrote. "If it is not the rematch right away, no problem. I will face the next in line."