The last time Cezanne and Brickyard Ride tangled before this Saturday's Grade 2 San Carlos Stakes at Santa Anita, Brickyard Ride entangled himself in a suicidal speed duel that left him nearly 10 lengths behind his rival.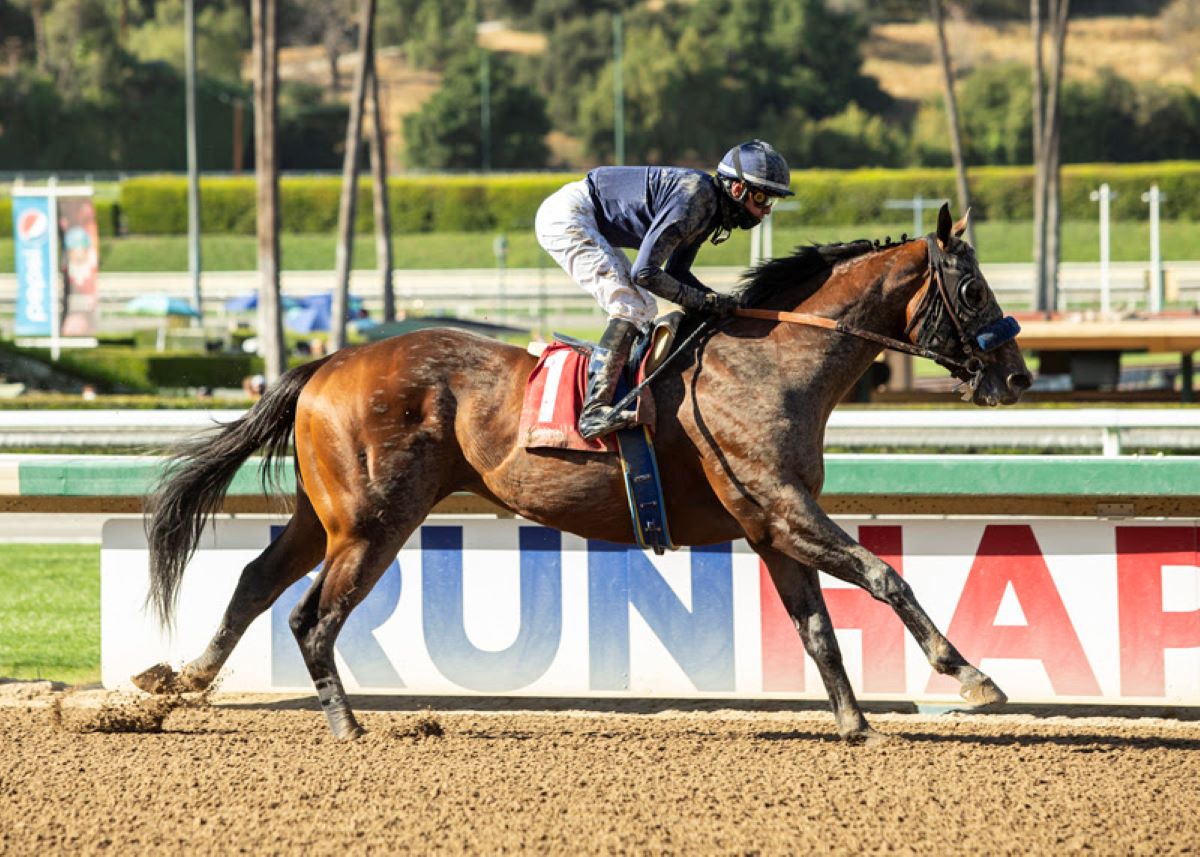 It came last April, in the Grade 3 6 1/2-furlong Kona Gold Stakes. Cezanne watched Brickyard Ride and Ax Man uncoil insane fractions of 21 seconds (quarter-mile) and 43.60 (half-mile). He then merrily picked up the pieces left by his wiped-out rivals and pulled away to win by 9 3/4 lengths.
Now, the two meet again in Saturday's San Carlos, one of six graded stakes on Santa Anita's card. That race is part of the All-Dirt Pick 5 on the inaugural 1/ST Saturday, a partnership between Santa Anita and Gulfstream Park. The seven-furlong jaunt is also one of the most intriguing races on Santa Anita's card, largely because of the presence of Cezanne and Brickyard Ride.
The one-time "It" colt and heralded Kentucky Derby prospect, due to his $3.5 million price tag and high-powered ownership, Cezanne is now a mature 5-year-old sprinter. He's also a lightly raced, mature 5-year-old. The San Carlos will be only his sixth career start.
Cezanne ran twice in the last 11 months
It's the Bob Baffert charge's first since Cezanne finished third by three lengths as the 3/5 favorite in the Jan. 29 Grade 3 Palos Verdes Stakes at Santa Anita. That race, in turn, was the son of Curlin's first since that April 2021 blowout in the Kona Gold.
He does have three wins and a third in his five starts, along with three consecutive bullet workouts: two at five furlongs and his most recent coming at six furlongs.
Compare and contrast Cezanne's light record with Brickyard Ride, who ran seven times in 2021 alone and twice already this year. The 5-year-old son of Clubhouse Ride apparently took the lesson from that beat-down and used it well.
Yes, Brickyard Road won the San Carlos
He's won three times in six starts since, all in Black-Type stakes. That includes both races this year: the Cal Cup Sprint in January and the Tiznow on Presidents' Day, Feb. 21. The former came by 1 3/4 lengths at 8/5; the latter by 7 1/2 lengths as the 3/5 favorite against fellow Cal-breds.
Yes, that means trainer Craig Lewis wheels Brickyard Ride back in 12 days. But we should probably mention Brickyard Ride won this race last year by four lengths. It also bears mentioning he comes into his San Carlos defense sporting back-to-back Beyer Speed Figures of 100 and 101.
A pronounced front-runner, Brickyard Ride has been first at every call in his last two races. That's where he was in last year's San Carlos, when he came home easily at 5/1.
The leading money winner in the field ($620,977), Brickyard Ride is 10-1-2 in 20 career starts.