Author James Patterson might just be on to something with his prediction of wagering on esports. He certainly knows enough about the genre to use esports as a storyline in his latest novel.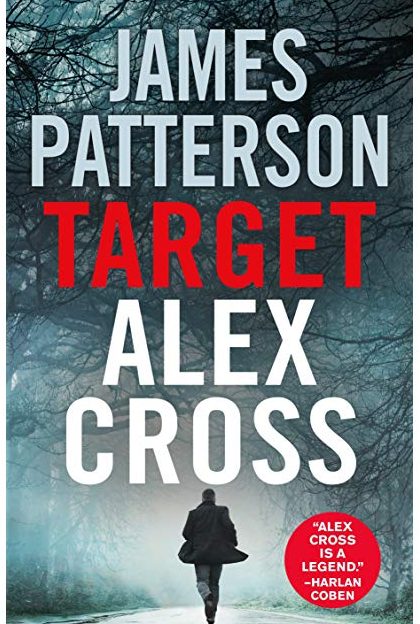 ---
"Consider these facts. E-sports are the fastest growing participatory and spectator sport in the world. The only thing that isn't happening there is what has happened with all other sports in the world: Betting. Wagering. Gambling."
— James Patterson in Target Alex Cross
---
Spoiler alert the esports players may or may not be the assassins in the 2018 James Patterson thriller Target Alex Cross. More than likely it has to be the Russians or the Chinese. Then again, it could be that weasel the Secretary of Defense. All in all, another twist-and-turn thriller Patterson is known to deliver. An easy summer read but with the mythical Victorious E-Sports Championship Finals as a contemporary backdrop.
"Now imagine a time in the not-too-distant future when you could bet on e-sports, all digitally, potentially from any computer in the world. And every smart-phone. And every tablet. And all of the betting is occurring via hard-to-trace Bitcoin." James Patterson
As always Patterson uses some contemporary event or meme from the current culture as a story hook. In this book he uses eSports and the fictitious Victorious gaming platform to dazzle the reader and weave a few murders and evil plots together.
Patterson fans will find his story-telling more than up to his usual standards. Esports enthusiasts may find the sprinkling of gaming references a bit sparse in the early going but hold on. The big twists at the end will more than satisfy the gamers.
Esports as a Fictional Storyline
Reading Patterson makes one wonder about other esports related works of fiction. Unfortunately, the majority have been films and until recently none really engage with the whole esports culture.
For gaming films, begin with Tron or WarGames and move on to Warcraft, Resident Evil and Minecraft. It's not until Ready Player One that we have film with in-depth content around the electronic culture. Even here the focus was more on a Multi-Player platform and not eSports. By the way, like so many movies, the book is better. If you're into audio books, Ready Player One read by Wil Wheaton is a classic.
If you're looking for actual esports based fiction, there are two books worth noting. Armada by Ernest Cline is perhaps the best. Think The Last Star Fighter updated with today's software. Cline also wrote Ready Player One. Also entertaining is Arena written by Holly Jennings.
History of Esports Documentaries
In addition to fiction, I'd be remiss not to mention several documentaries covering esports:
Free to Play (2014) follows three professional esports players to a $1 million tournament
All Work All Play (2015) covers what it takes to become a professional gamer
Finally, King of Kong (2007) is an early fictional look at competitive gaming
---
Dr. Tim Lavalli holds a Ph.D. in psychology and has focused his work on the mental aspects of competition and gambling. He co-authored Check-Raising the Devil, the autobiography of poker pro Mike Matusow. You can follow him on Twitter @timlavalli.