The 11-4 New Orleans Saints are heading into their regular-season finale looking to overtake the Green Bay Packers for the NFC title and secure a first-round bye plus home-field advantage through the playoffs. There's only one problem: They have no running backs.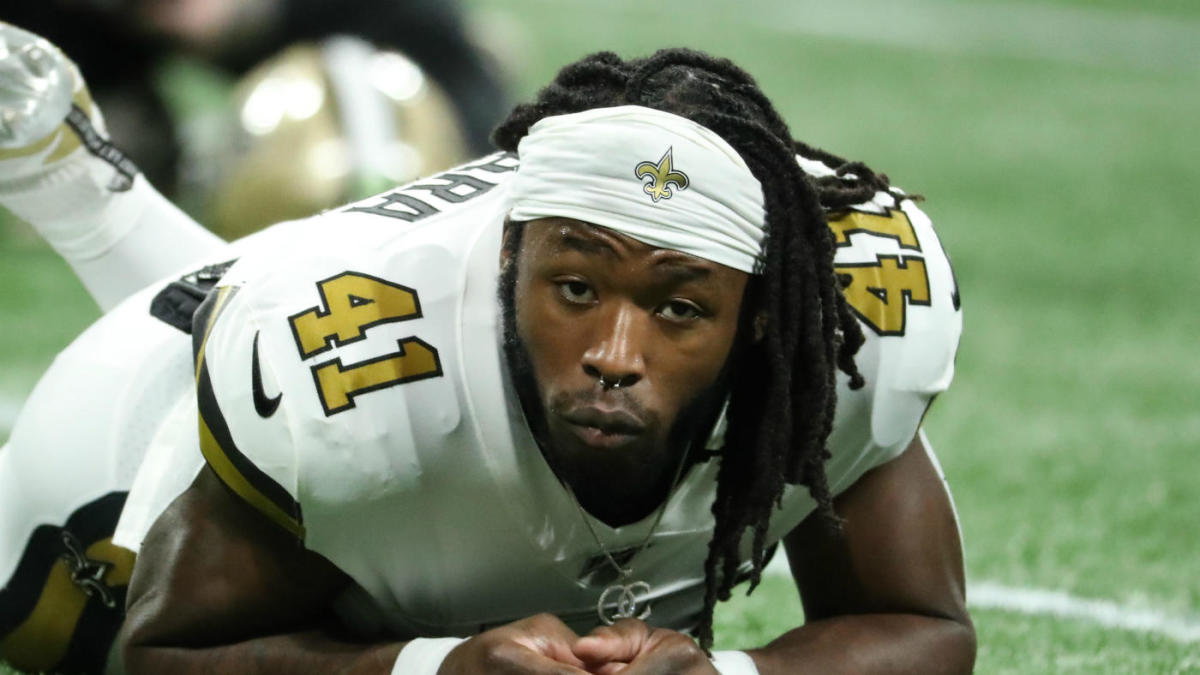 Saturday, four-time Pro Bowl running back Alvin Kamara tested positive for COVID-19 and ruled out for Week 17. Kamara's diagnosis has landed backups Latavius Murray and Dwayne Washington and fullback Michael Burton on the reserve/COVID-19 list due to contact tracing.
Third-stringer Ty Montgomery and undrafted rookie Tony Jones Jr., one of seven players brought up from the practice squad, will split time Sunday vs. the 5-10 Carolina Panthers.
New Orleans is now facing a similar position wipe-out moment as the Denver Broncos in late-November (quarterbacks), and Cleveland (receivers), and Detroit last week (coaches).
In all cases, the results were not good for the affected teams. With chunks of personnel missing, all three lost their respective games, and none came close to covering.
Saints COVID-19 Outbreak Covers Nearly All Positions
Unfortunately for the Saints, the COVID spread doesn't stop with running backs. The team's biggest COVID-19 outbreak of the season landed six additional players on the reserve/COVID-19 list this week: left tackle Terron Armstead, wide receiver Emmanuel Sanders, quarterback Jameis Winston, offensive lineman Derrick Kelly II, cornerback Ken Crawley, and Washington. Added to that list in recent days are backup safety D.J. Swearinger and nickel safety C.J. Gardner-Johnson. Starting free safety, Marcus Williams is also out with an ankle injury.
Since Saturday afternoon, the line hasn't moved a ton, bumping from New Orleans -6.5 to -5.5 before the 1:25 p.m. ET kickoff Sunday. But if the recent past is telling, Carolina and the points at home may be the safe play.
Wildcard Weekend Puts Saints Starters in Doubt
Should New Orleans be unable to sneak by the Panthers, they'll still end up near the top of the NFC heap, but should they have to play in a wildcard game, it is still up in the air whether Kamara and the others would be cleared to go next week.
If their first game is Sunday, Jan. 10, Kamara and the running backs could return. However, technically, if their game is one day sooner, none will have passed through protocol before that.