The Detroit Lions announced Thursday evening that interim head coach Darrell Bevell will sit out the game at home vs. the Tampa Bay Buccaneers Saturday due to a positive Covid-19 test.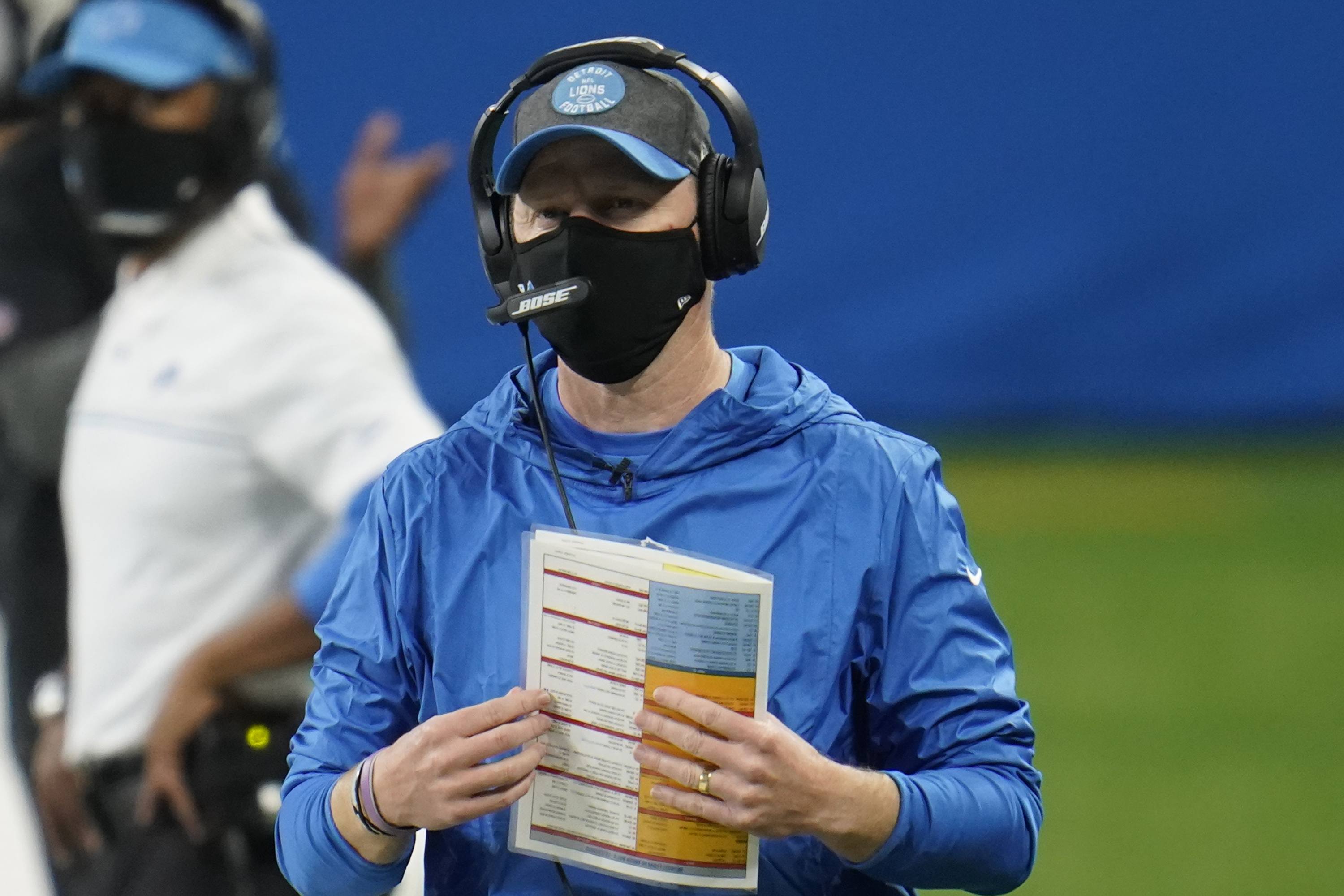 Bevell is the first NFL head coach to miss a game this season. He joins the teams' four other infected front-line coaches: defensive coordinator Cory Undlin, defensive line coach Bo Davis, defensive backs coach Steve Gregory, and linebackers coach. Ty McKenzie—all will be inactive and at home due to positive tests this week.
The 5-9 Lions host the 9-5 Buccaneers at 1 p.m. ET. The line inched in favor of Tampa Bay Saturday morning moving from -9.5 to -10.5.
Last-Second Coach Scramble Similar to Broncos' Zero Quarterback COVID Situation
Bevell said he and the other restricted coaches worked through Friday but can't contact the other coaches Saturday, meaning first-time play-callers Rothstein are on their own.
"I might need to find a place to watch it by myself," Bevell said. "You know, I can't even tell you what it's going to be like. I know what it was like sitting out, but sitting out and knowing that I'm just totally disappointed that I can't be there ."
Mirroring the Denver Broncos' starting of a practice-squad receiver at quarterback vs. the Saints in late-November, the Lions will go with wide receivers coach Robert Prince roaming the sidelines with playcalling duties left to quarterbacks coach Sean Ryan. Ryan has never run an offense on any level.
Head coach assistant Evan Rothstein will serve as the defensive play-caller against the Buccaneers. Ty Warren, David Corrao, and Tony Carter will handle the defensive line, linebackers, and defensive backs, respectively.
The Lions also have several key players out due to COVID-19 or other injuries. Quarterback Matthew Stafford (ribs/right thumb), center Frank Ragnow (throat/vocal cords), kicker Matt Prater (back), offensive lineman Halapoulivaati Vaitai (concussion), left tackle Taylor Decker (groin), linebacker Jamie Collins (neck), and cornerback Darryl Roberts (hip) are all questionable. Wide receiver Kenny Golladay (hip) and right tackle Tyrell Crosby (ankle) are both out.
Lions Tie '78 Patriots for Most Head Coaches in Season
The team got the word that the league refused to push the game back Friday.
"I am disappointed," Bevell said. "I know if the game was on Sunday, I would be there because the time frame would be up, and all these coaches would be able to be there. So I think that's the most disappointing part, but we've got to go with what they're telling us."
The Lions are only the second team in NFL history to have three head coaches in one season. Bevell replaced fired head coach Matt Patricia on Nov. 28.
The 1978 New England Patriots had three under the headset with head coach Chuck Fairbanks suspended one game for a contract breach, so Hank Bullough and Ron Erhardt were co-head coaches in Week 16. Fairbanks returned the next week as the Patriots made the playoffs that season.