Southern Mississippi (7-5) and Tulane (6-6) will face each other for the first time since 2010 on Saturday, when the two schools meet up in the Armed Forces Bowl in Fort Worth, Texas.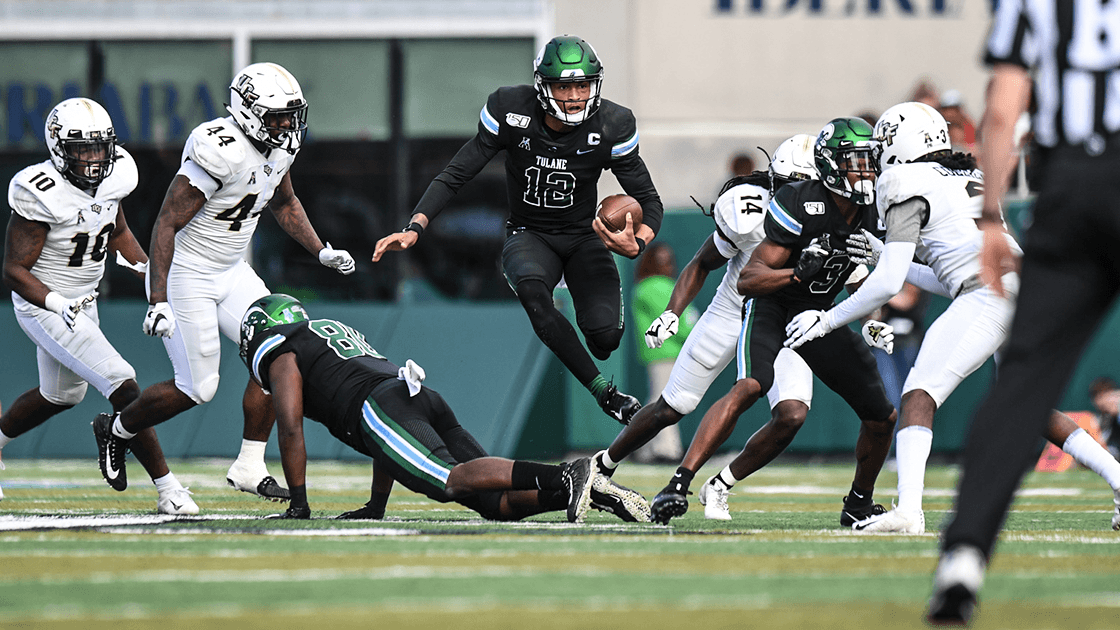 Tulane and Southern Miss were once frequent opponents, as the two programs were both part of Conference USA for decades.
Battle for the Bell Renewed at Armed Forces Bowl
That led to 30 meetings between the schools since 1979, but when Tulane left Conference USA for the American Athletic Conference, those regular contests came to an end.
The lace of regular matchups hasn't cooled the rivalry between the schools, known as the Battle for the Bell. The two campuses are only about 100 miles apart, and after the Armed Forces Bowl, the schools are scheduled to play four more times in the next decade.
"Its an old Conference USA rivalry, and two familiar foes," Southern Miss coach Jay Hopson told reporters. "It's a local game and that just creates fan interest. We'll have a great crowd on both sides, so it should be fun."
Southern Miss enjoyed a dominant stretch before the rivalry went dormant. The Golden Eagles won the last six meetings against Tulane, and lead the all-time series between the schools, 23-7.
Tulane has an opportunity to turn that around on Saturday. The Green Wave is a 7-point favorite in the Armed Forces Bowl, according to FanDuel Sportsbook.
Both schools see this game as important because of their bowl situations last year. Southern Miss was shut out of bowl season despite being eligible with a 6-5 record, while Tulane is looking to win back-to-back bowl games for the first time in their history.
McMillan Sees Benefits of Bowl Experience
Tulane quarterback Justin McMillan believes that bowl experience could give his side the edge.
"I wouldn't say it's the same feeling at all, just because we've been there before," McMillan told the media. "Now you know what you're getting into, and you know what kind of game it's going to be."
McMillan joined Tulane as a transfer last season after spending three years – including one as a redshirt freshman – at LSU. He threw just one pass for the Tigers, and once Joe Burrow transferred to LSU last season, it was clear McMillan wouldn't get an opportunity to play much SEC football.
McMillan has proven himself capable at Tulane, throwing for 14 touchdowns and running for 12 more this year. He'll be matched up against Southern Miss junior quarterback, Jack Abraham, who was once committed to Tulane before bouncing around at several schools and, eventually, landing at Southern Miss.
Tulane earned its status as a favorite in the Armed Forces Bowl by facing a tough schedule and surviving to make it to the postseason. The Green Wave played tough in an early season 24-6 loss at Auburn, and all six of Tulane's losses this year came against teams that all earned their own bowl game appearances. Of their losses, three games were one-score defeats to Navy, Temple, and UCF.
"Nothing's going to be easy in a bowl game," McMillan said. "You know Southern Miss will be prepared and we'll be prepared. We've got to make it happen on the field."