The TaxAct Texas Bowl comes at an odd time during college football's bowl season, with the major New Year's Day bowls played and only the College Football Playoff championship game still on the schedule. But despite being down dozens of players, LSU will take the field against Kansas State in Houston on Tuesday night for what could be the most unusual bowl game of the year.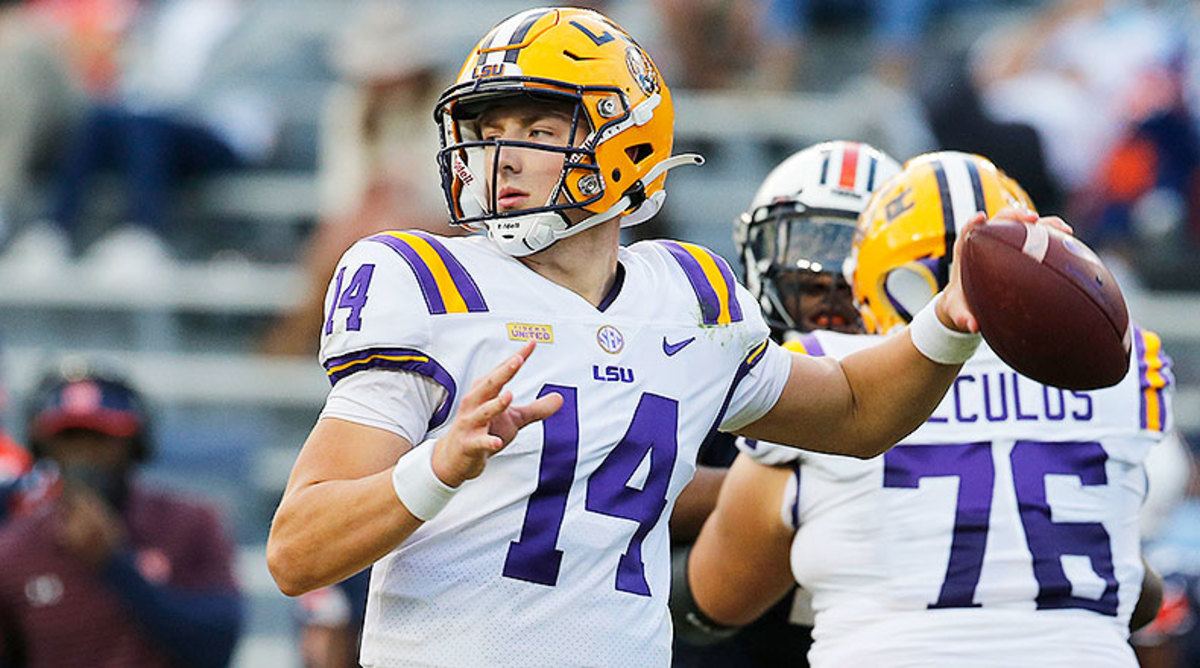 According to The Athletic, LSU (6-6) has just 39 scholarship players available for the Texas Bowl.
LSU turning to walk-ons, receiver as potential QBs
That number includes precisely zero scholarship quarterbacks. Max Johnson transferred to Texas A&M, Myles Brennan is opting out, and freshman Garrett Nussmeier chose not to play after failing to get a waiver to preserve his redshirt status. Instead, the Tigers will rely on a couple of walk-ons, with wide receiver Jontre Kirklin – a highly accomplished high school quarterback – also a strong option.
Many defensive starters are also gone, and offensive line coach Brad Davis will lead the team in the interim as Brian Kelly prepares to take over for Ed Orgeron. In other words, LSU will bring something of a makeshift team into the Texas Bowl. But Davis says there will be no excuses for the Tigers when they play on Tuesday.
"We've been preparing our butts off. Our kids are hungry," Davis told reporters. "There's a bunch of kids that are eager and hungry to go up there and perform and play, and we're going to put them in the best position to do that. You will not hear one excuse from me about the roster."
Kansas State wants Texas Bowl victory to cap season
That presents a golden opportunity for Kansas State (7-5). FanDuel sportsbook lists the Wildcats as a 6.5-point favorite over the depleted Tigers. And while that might take some of the shine off the Texas Bowl, Kansas State head coach Chris Klieman says a win would still be huge for his program.
"It's really important for our football team," Klieman told reporters. "It's really important for those seniors to go out on top. A number of guys were there in 2019 when we got beat in the Liberty Bowl and they want to go out with a win. I know what it does to your offseason with the younger players and catapult those guys. We're gonna lay it all out there, we're gonna play a good football team in LSU, and we know they're down some guys but they've got talent, they'll be able to replace those guys."
Some of the specific absences on the LSU roster might help Kansas State in the Texas Bowl. The Wildcats have been one of the worst teams in the country against the passing attack. If LSU decides it can rely on one of its unlikely quarterbacks to throw the ball, the Tigers may be able to score enough to win with the motley crew it's taking to Houston.