New York Gov. Andrew Cuomo has certainly raised his national profile during the coronavirus pandemic, with his daily press briefings earning praise for their clarity and depth of information. Now, some think that he could parlay that newfound respect into a run for president, though Cuomo maintains that he has no interest in making that leap.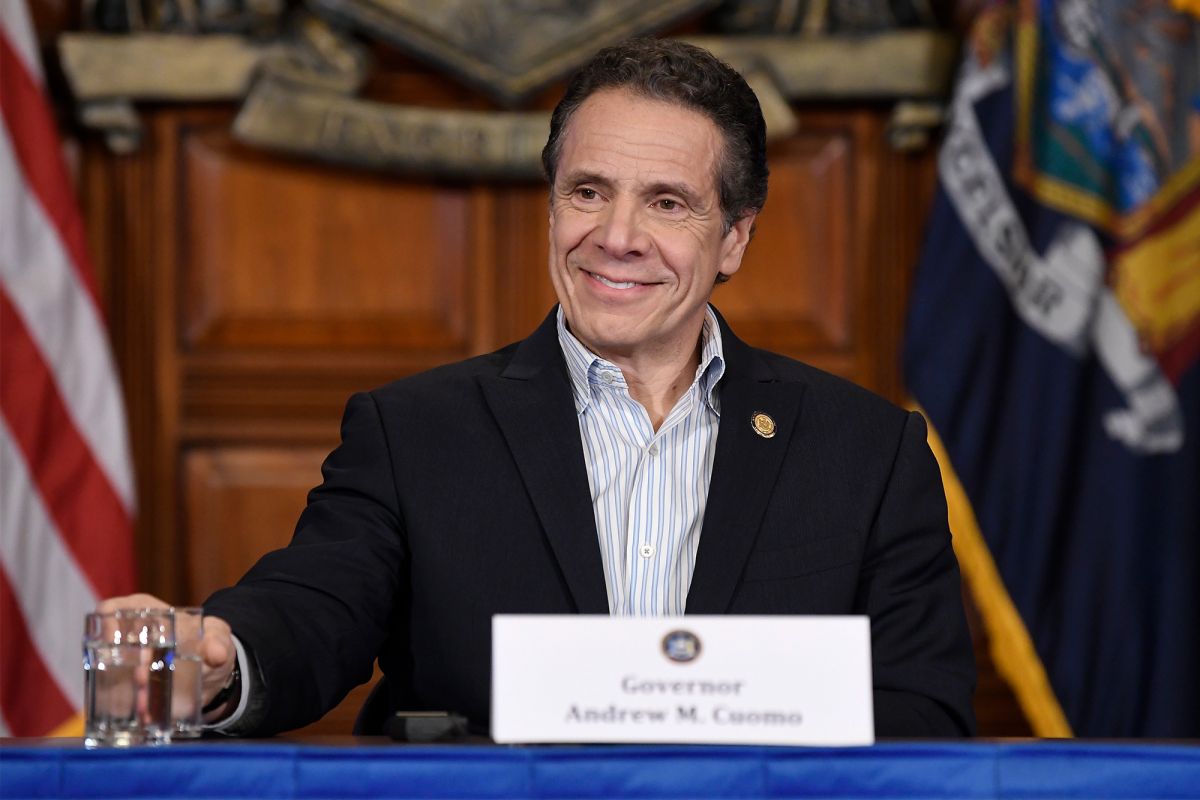 Cuomo has become a popular betting option with bookmakers around the world that take political bets, though he's still a long shot to take the Democratic nomination for president.
Cuomo Surpasses Sanders at Some Sportsbooks
William Hill currently sees former Vice President Joe Biden as the -800 favorite to win the Democratic nomination. Biden has a commanding delegate lead over Vermont Senator Bernie Sanders (+2500), the only other candidate still actively campaigning to be the Democratic nominee to take on Donald Trump in November.
But a look at the betting odds shows that there are other options remaining on the board. Those include Cuomo, who is fetching +1000 odds, and 2016 nominee Hillary Clinton, who comes in at +1800.
Analysts have written about Cuomo as a potential late entry into the nomination fight, with his sky-high approval ratings – nearly 90% of New Yorkers currently approve of Cuomo's approach to the COVID-19 outbreak – making him a very attractive candidate at the moment.
Realistically, however, it's extremely unlikely that Cuomo would run for president at this point. He has a longtime relationship with Biden, and the very act of running might make him less attractive as a candidate. New York has suffered the worst of the coronavirus pandemic in the United States so far, and by running for president, Cuomo might create the perception that he is abandoning the state.
Governor Gives Firm 'No' to Presidential Aspirations
Gov. Cuomo even fielded questions from his brother, CNN anchor Chris Cuomo – who has been diagnosed with COVID-19 himself – and made it clear that he has absolutely no interest in being president right now, or in the foreseeable future.
"With all of this adulation that you're getting for doing your job, are you thinking about running for president?" Chris asked on Monday night.
I don't know why but I could watch this forever.pic.twitter.com/utRawEFP55

— Brian Tyler Cohen (@briantylercohen) March 31, 2020
"No," Gov. Cuomo answered. "No."
Some political analysts say that while Cuomo certainly won't run, it's easy to see why people have shown interest.
"Americans are so hungry for leadership right now and so hungry for the combination of steadiness, heart and grit that Andrew Cuomo is presenting to people," Democratic strategist Jon Reinish told US News and World Report. "It's very seldom a governor is able to capture national attention in a way that's positive."
One other person with skin in the game also pushed the idea of a Cuomo presidential run on Monday: President Trump, who used the speculation as a chance to take a shot at Biden, his likely opponent in the fall.
"I wouldn't mind running against Andrew. I've known Andrew for a long time," Trump told Fox News. "I wouldn't mind that, but I'll be honest, I think he'd be a better candidate than 'Sleepy Joe.'"