Max Holloway dropped out of his title fight against featherweight champion Alexander Volkanovski at UFC 272, but there is no shortage of fighters willing to step into that main event bout.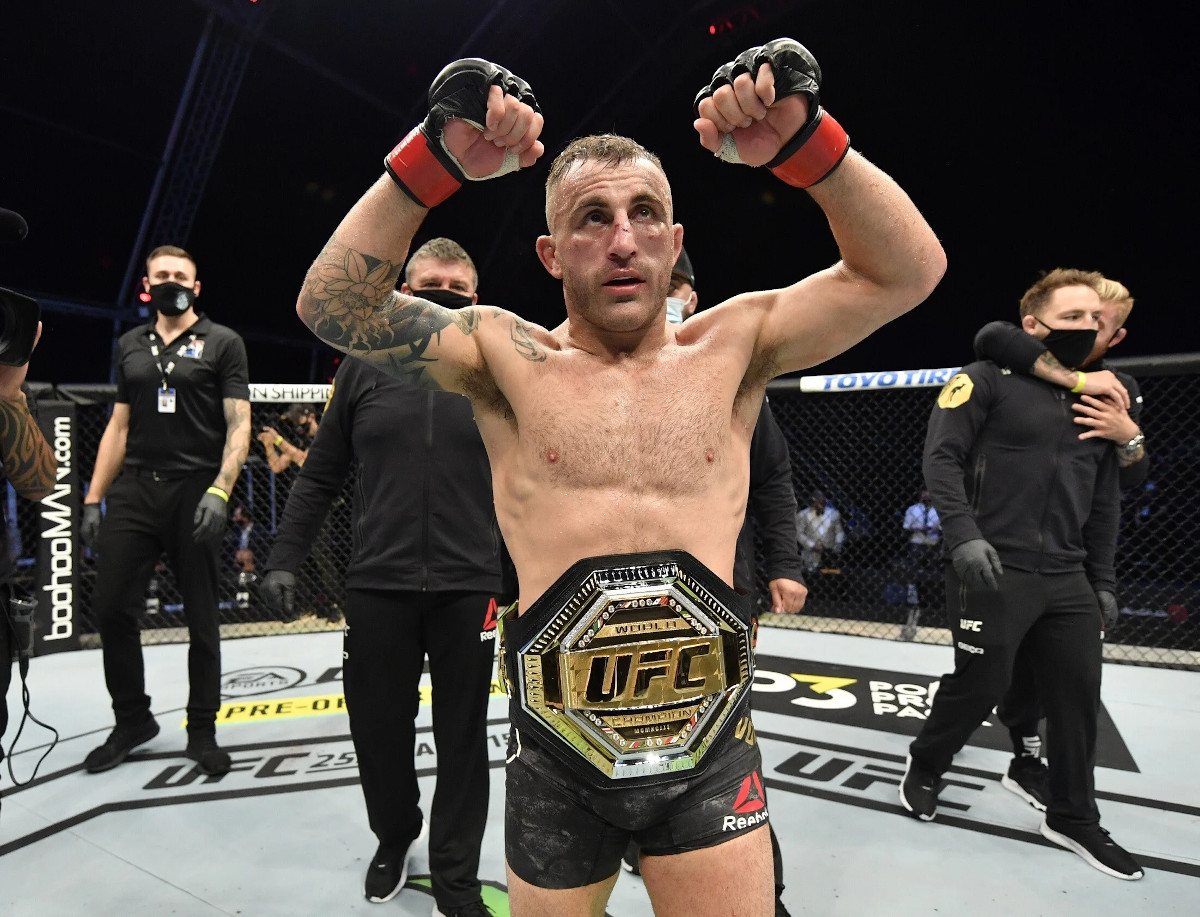 ESPN reported that Holloway informed the UFC that he would not be able to make the March 5 bout in Las Vegas after aggravating a lingering injury.
Volkanovski seeks third title defense
Holloway (23-6) formerly held the featherweight title. Meanwhile, Volkanovski (23-1) has won 20 consecutive professional fights, and has defended the featherweight championship twice since taking it from Holloway in December 2019.
Volkanovski won that fight by unanimous decision. He backed up that victory in July 2020 by beating Holloway again, this time by split decision at UFC 251. Most recently, he beat Brian Ortega by unanimous decision at UFC 266 in September 2021.
With Volkanovski preparing to fight, and nearly two months before UFC 272, it's likely that there will be several fighting vying to take Holloway's place. Some prominent fighters have already made their interest well known.
Korean Zombie, Emmett among possible replacements
Chan Sung Jung – also known as "The Korean Zombie" – says he's willing to step up and fight Volkanovski. Jung (17-6) ranks as the No. 4 contender in the featherweight division.
"KZ is more than willing to step in and fight for the title at UFC 272," Jung's manager, Jason House, said via MMA Junkie. "Looking at the rankings, he is the next highest-ranked fighter coming off a win and this is a fight many have talked about for quite a while now. Given the opportunity, he will show that he's the best in the world."
Volkanovski took to Twitter to endorse the idea of fighting Jung in March.
@KoreanZombieMMA Let's do this!! #UFC272

— Alex Volkanovski (@alexvolkanovski) January 7, 2022
"Let's do this!!" Volkanovski wrote, tagging Jung.
No. 6 contender Josh Emmett (17-2) also expressed his interest in the fight. Emmett has won four straight fights and has been angling for a title shot in the near future.
"I feel like I'm one of the only fighters in the division that has not got to fight one of the top guys," Emmett told MMA Junkie. "Volkanovski and I match up stylistically the best…I always wanted to stay ready in case something like this happened, someone falls out of a fight. In the UFC, it's all about timing. You have to be ready."
The UFC has made no formal announcement related to the planned Volkanovski/Holloway fight. The promotion could choose to delay the bout, or give Volkanovski a new opponent on another night.