After a bumpy season in which Zion Williamson didn't play a single game with the New Orleans Pelicans due to a foot injury, a now-healthy Zion stated he wants to stay in the Big Easy, and the team indicated they're interested in signing him to a max contract extension.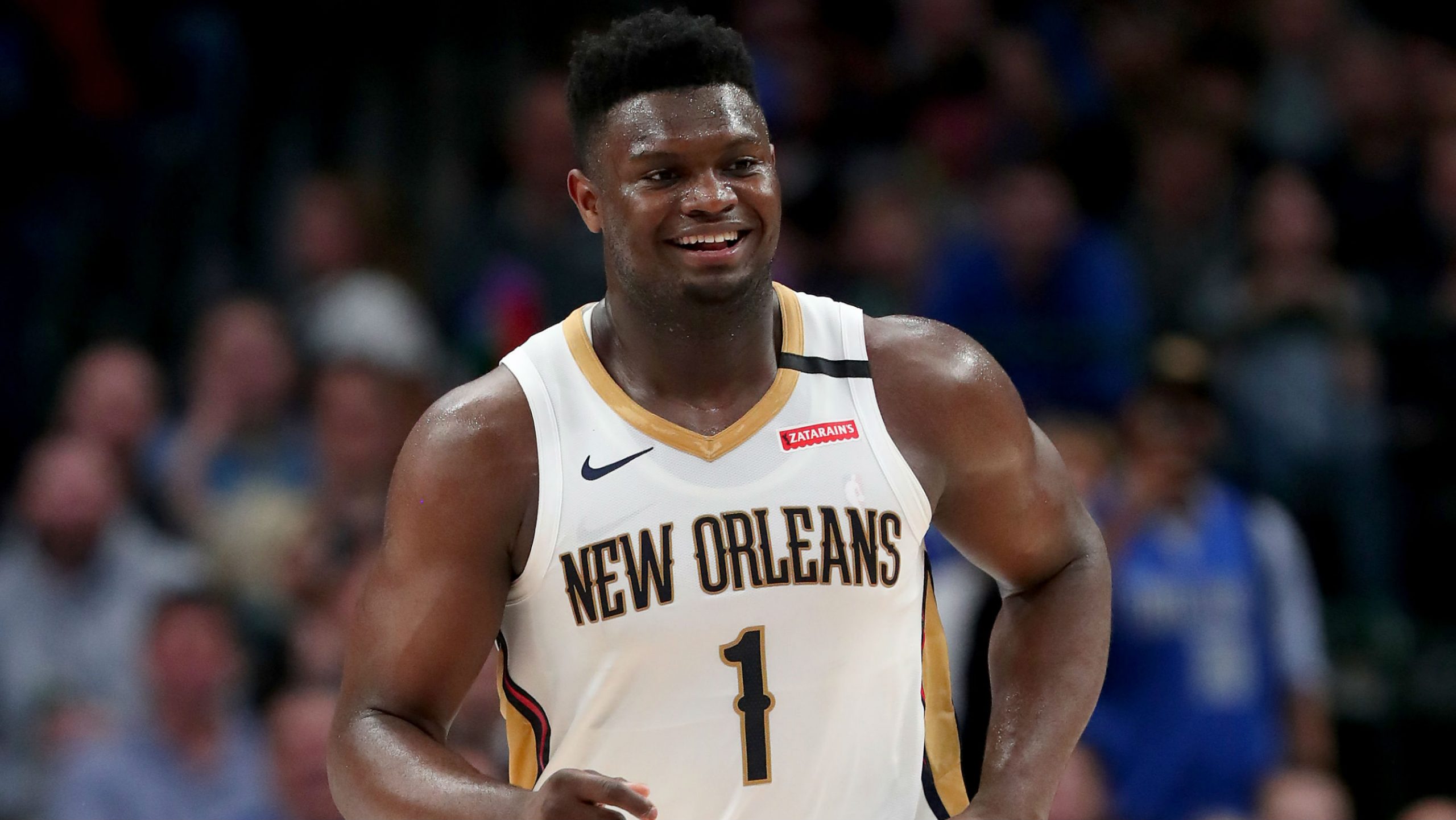 Of course, just because Zion may get the bag doesn't mean he'll be a stalwart in New Orleans for the rest of the decade. The Pelicans could still trade him to the highest bidder. Plus, he hasn't been shy about his love of Madison Square Garden — also known as the Mecca of Basketball and the World's Most Famous Arena — which is also home to the New York Knicks.
When the offseason began, so did the speculation about Zion and his future with the Pelicans. There was no shortage of rumors that Zion would force a trade to the Knicks, but all signs point toward the former #1 draft pick wanting to stick around after Pelicans work out a contract extension.
The Pelicans qualified for the Western Conference Play-In Tournament and secured the #8 seed, but they were picked off the by top-ranked Phoenix Suns in the first round. There was constant speculation that Zion could rejoin the team at any moment, which never happened.
Aloof Zion
Zion rubbed his teammates and former Duke star JJ Reddick the wrong way with his aloofness and detachment as a teammate. It even got worse after he fractured his right foot in last year's offseason. His return to the team was delayed when he experienced pain and swelling, and there were rumors he could have an additional surgery to fix his ailing foot.
A lot of players rehab from their injuries away from the team, and Zion opted to work out in Portland instead of New Orleans. In one sense, you could give him and his handlers props for keeping a young man — with a lot of free time on his hands and lots of disposable income — away from a party town like New Orleans. However, working out in another time zone irked the team and just caused a bigger rift between Zion and some of his teammates.
When CJ McCollum joined the team via a trade with the Portland Trail Blazers, he was surprised at the lack of comradery he saw between Zion and the rest of the Pelicans. McCollum called Zion out, and he returned to New Orleans for the final push of the season. Zion wasn't close to being cleared to play even though there were multiple viral videos of him throwing down monstrous dunks that rattled every bong between New Orleans and California.
Zion wants to stay
Three weeks ago, the Pelicans' medical staff cleared Zion to resume full-contact activities. When he's healthy, Zion has been a beast on the court. He's not a bust, at any rate, but he's caught a couple of bad beats in the injury department. His rookie season was delayed because of a knee injury. His second season was cut short by a fractured hand. The bad luck continued when he missed 82 games and all of his third season with a broken foot.
"It sucks watching from the sideline," said Zion. "I just want to be out there. Just seeing the potential. We have a lot of great pieces. I'm excited to get out on the court with those guys."
Zion played just 85 games in three seasons, and he's missed more games than he's actually played. Despite his propensity for injuries, the Pelicans still want to offer Zion a max rookie contract extension, which would be worth $181 million over five seasons.
"It's not a big decision, it's a pretty easy decision," said general manager David Griffin. "The kid's historically good when he plays. This is a max player, that's easy."
"I wouldn't be able to sign it fast enough," said Zion.
The Pelicans could lock Zion up through the end of the 2028 season, where he'd be earning $42 million in his final contract year. If he's healthy and a perennial all-Star at that point in his career, then the max contract will be a bargain. If he can't shake the injury bug, it's going to be a disappointing waste of money.
Duke reunion at MSG?
The Knicks already have RJ Barrett and Cam Reddish on their roster. When the Knicks whiffed in the Zion sweepstakes, they settled on Barrett with the third-overall pick in the 2019 NBA Draft. After a slow start, Barrett came into his own last season and carried the team during huge stretches when Julius Randle struggled.
The Knicks added Reddish in a trade with the Atlanta Hawks shortly before the trade deadline. Head coach Tom Thibodeau was irked that the front office didn't consult him on the Reddish move, and Reddish struggled to scratch Thib's rotation. But the move looked like the Knicks were trying to do everything they could to lure Zion to Gotham. Now that the Knicks have his best friend from Duke in Barrett, and another former teammate in Reddish, it's just a matter of time before Zion and the Knicks cross paths.
Randle hinted that he wants out of the Knicks, but his trade value plummeted after an awful season where he couldn't buy a 3-pointer to save his life. If Randle can play better next season, and more like he did in 2020-21, then the Knicks will be able to find a trade partner for him, like the Pelicans. A Randle/Zion swap that also involves draft picks sounds like something the Knicks would try to pull off.
The Pelicans are +4000 odds to win the 2023 NBA Championship, but the Knicks are at the bottom of DraftKings' future board at +20000 odds.