The depth of the Boston Bruins defense might be tested in Thursdays night's fifth game of the Stanley Cup Finals depending on whether Zdeno Chara can play. The team's captain broke his jaw in Monday's game and the team doesn't know if he'll be available.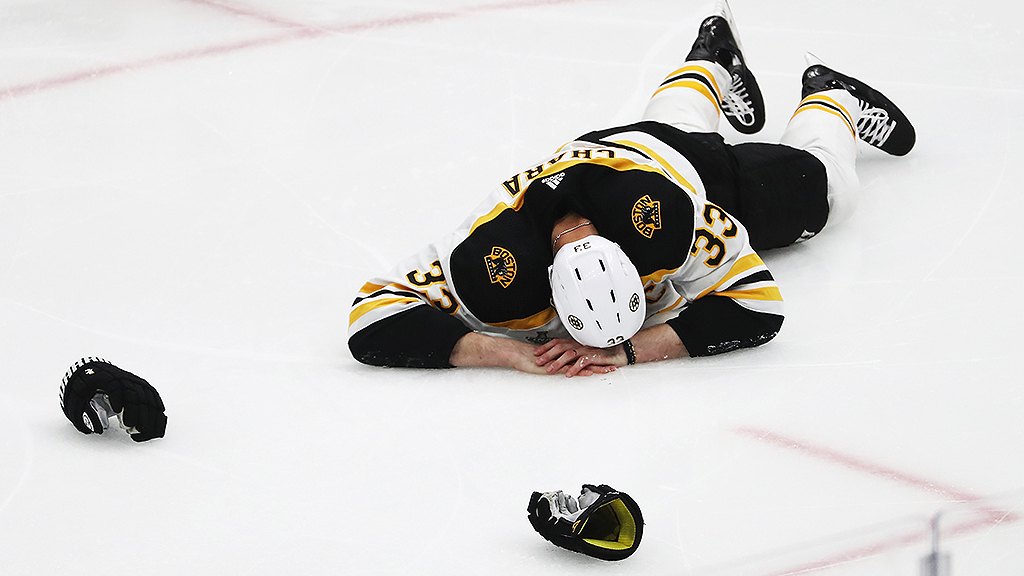 Despite the uncertainty of Chara's status the Bruins are still a heavy favorite going into the fifth game. Boston is a -155 to win, while the St. Louis Blues are at +135. The Bruins did open at -160, but the sharps drove the line down. At the Westgate Las Vegas SuperBook they are only a -145 to win. They do, however, remain the solid pick to win the Cup. The Bruins are a -165 to win their seventh Stanley Cup, their first since 2011.
Fellow defenseman Charlie McAvoy said he hopes Chara returns, but said the team will be ready no matter what happens.
"I'm very excited, it's now a best-of-three for the Stanley Cup and that's the mindset that we have," McAvoy said. "We are in a position to be a lot better and I think we bounce back well. We are a resilient group and I think we show up in those following games and we tend to play a lot better and that's promising to us."
Horrific Injury
In the second period Chara had a puck deflect off his stick and hit him in the face. He dropped to the ice and blood began dripping on the ice. He was taking by the trainer to the locker room.
He returned, though, in third period, wearing a full face shield. He usually goes without any type of eye protection, opting to go with just a helmet. He didn't play that period, but forward Brad Marchand wouldn't have been surprised if he had stepped on the ice.
"He's an absolute warrior. If it wasn't for a doctor, he would have played that game. He's that kind of guy who you're going to have to kill him to keep him off," Marchand said. "He's an absolute leader, and those things, you just gain respect for him every single day with what he's willing to go through to be part of the group and lead this team. He's an incredible person."
Bruins Have Options
Coach Bruce Cassidy said the injury was a blow, but they are still not ruling out Chara returning to the ice. He said he would update his condition on Thursday. If he is unable to go, however, Cassidy is prepared to play seven defenseman. He is already dealing with Matt Grzelcyk, who suffered a concussion in the second game.
"Well the back end could have a domino effect (on potential lineup changes)," Cassidy said. "Listen, again, speculation I hate doing this, but if we're out two D, Grizz (Grzelcyk) and Zee (Chara), we might have to play seven defensemen. I mean you're putting guys in there that haven't played a ton, so maybe we've got to look at, 'OK how does this work out for us to use this guy situationally, to take Zee's PK minutes if need be, another guy to match up.' Which, of course, we'd be reaching into an area where a young kid hasn't played in the playoffs at all for us, so we've got to be careful there."