Earlier this week, the Colorado Avalanche's Cale Makar won the Norris Trophy as the NHL's best all-around defenseman for the 2021-22 season. If the Avalanche can hold on to win the Stanley Cup Final, he might be adding the Conn Smythe Trophy to his mantle very soon.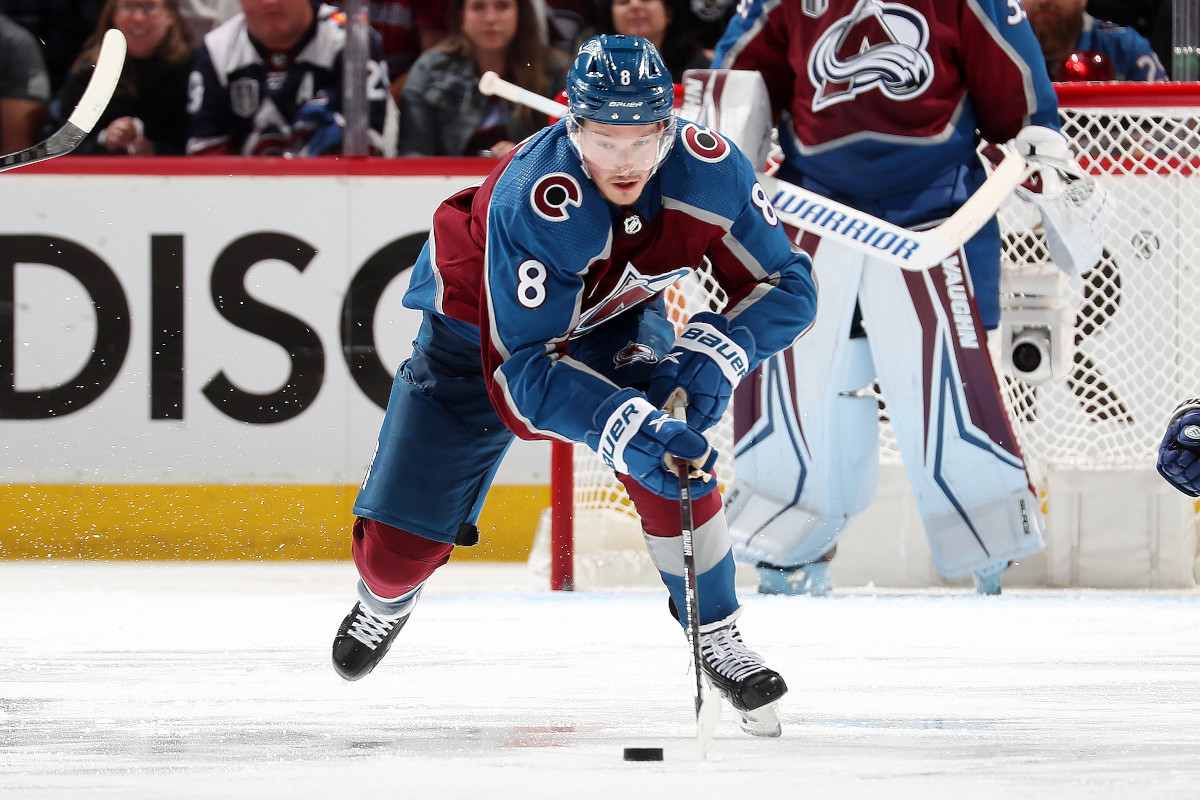 FanDuel Sportsbook lists Makar as the -480 favorite to win the Conn Smythe Trophy, which the NHL awards annually to the most valuable player of the Stanley Cup Playoffs.
Dominant Makar easy choice for Conn Smythe favorite
Makar has been an imposing presence for the Avalanche this postseason. He's scored seven goals and racked up 20 assists throughout the Avalanche's Stanley Cup run. Those numbers back up the 86 points the 23-year-old compiled in only his third NHL season.
"It's impressive what he's been able to do in such a short time in his career, and there is not enough you can say about him," Avalanche winger Andrew Cogliano told reporters. "I don't think I've seen a focus in a younger player like him in my whole career, how he approaches the game, how he prepares. With him, it's the habits that make him special … it really, really makes him such a dominant player."
Makar scored twice and assisted on three goals to help the Avalanche take a 3-1 lead so far against the Tampa Bay Lightning in the Stanley Cup Final. Even the Lightning have marveled at Makar's ability to impact the game.
"He's special because he's quicker than everyone else," Lightning defenseman Mikhail Sergachev told The New York Times. "He knows how much time and room he has, and he uses it to his advantage. You think you've got him, but you don't. He just uses you as bait and as a screen. He's very, very dangerous."
Vasilevskiy could steal MVP honors with comeback
While Makar appears to be in control of the Conn Smythe Trophy race, there are other contenders who could still make a run at the award.
Center Nathan MacKinnon (+460) has scored 12 goals for Colorado during the playoffs, while winger Mikko Rantanen (+1000) has scored five and dished 20 assists. Both have earned consideration for the Conn Smythe, even if they can't beat out their transcendent teammate.
---
Conn Smythe Trophy Odds (via FanDuel Sportsbook)
Cale Makar: -480
Nathan MacKinnon: +460
Mikko Rantanen: +1000
Andrei Vasilevskiy: +1700
Nikita Kucherov: +2000
Gabriel Landeskog: +2600
---
The biggest twist in the race would come if Tampa Bay wins the final three games to claim its third consecutive Stanley Cup. Should that happen, a Lightning player will probably win the Conn Smythe Trophy.
In that case, the most likely winner would be goaltender Andrei Vasilevskiy (+1700). Throughout the playoffs, Vasilevskiy has lived up to his reputation as a big-game goalie, rebounding from difficult games to stifle opposing offenses time and again. The Russian veteran has gone 13-8 with a .257 goals-against average and a .920 save percentage throughout the playoffs this year.