The Tampa Bay Lightning have fought their way out of tough spots multiple times over their three years of playoff dominance, but they'll need to do something special if they want to get overcome the Colorado Avalanche in the Stanley Cup Finals.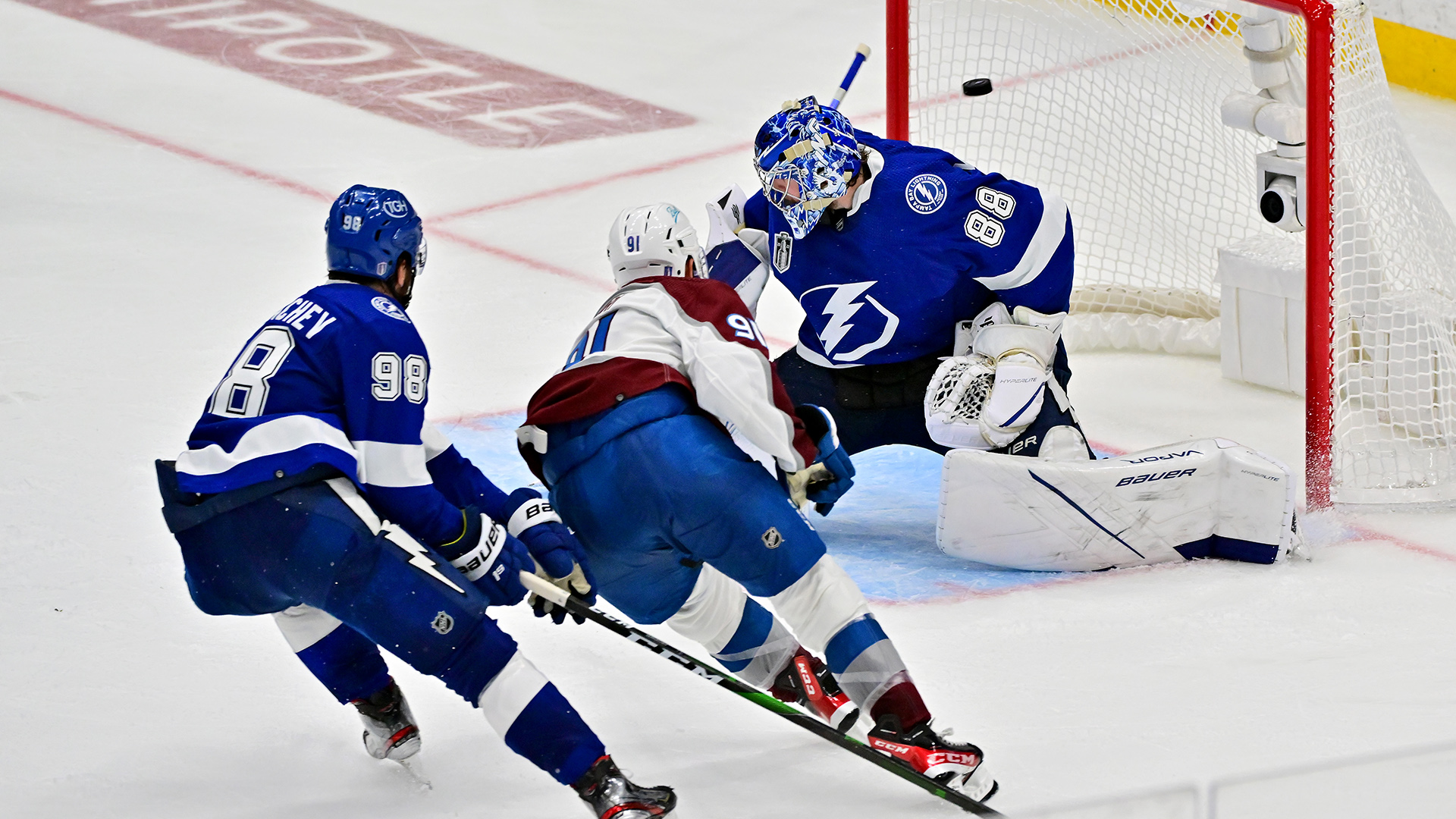 The Avalanche are now up 3-1 in the series after beating Tampa Bay 3-2 in overtime on Wednesday. FanDuel Sportsbook sees the Lightning as +900 underdogs to stage a comeback and win the Stanley Cup over Colorado (-1250).
Kadri enjoys 'surreal' experience in Game 4
Nazem Kadri, playing in his first game in the Stanley Cup Final after returning from thumb surgery, scored the game-winner 12:02 into overtime to give Colorado a commanding lead in the series.
"Just thinking I was done and having a sliver of hope, and then sitting here right now is kind of surreal," Kadri told reporters. "I just was excited to join the team again and be in the dressing room. This is what I've been waiting for my entire life, so it certainly was exciting to get back into the lineup."
Kadri suffered his thumb injury after Evander Kane boarded him in Game 3 of the Western Conference Final. While he started slowly in his first game back, he ultimately found the groove before scoring the winner in Game 4.
"It's the Stanley Cup Final; you know he's going to go out there and give it his all," Avalanche coach Jared Bednar told reporters. "He has the ability to win you hockey games in moments like that. There's no question why we wanted him in."
Cooper questions legality of game-winner
Not everyone found inspiration in Kadri's return. After the game, Lightning coach Jon Cooper intimated that Kadri's goal shouldn't have counted, apparently referring to video that showed officials could have called too many men on the ice on the Avalanche.
"This one is going to sting much more than others," Cooper said. "You're going to see what I mean when you see the winning goal. And my heart breaks for the players. Because we probably still should be playing."
Nathan MacKinnon was far from the bench when Kadri jumped onto the ice. Referees have wide discretion in calling too many men on the ice penalties; while the rules, as written, would deem the situation as a penalty, officials often allow messy line changes to go unpenalized, provided the player coming off the ice removes himself from the play.
"I thought it was nothing, honestly," Bednar said on Thursday. "You look at that clip, you back that clip up – and I did multiple times just to see what they were talking about – and Tampa's got two guys jumping on with their D coming off the ice from a zone away. I count 7-6 at one point. So that is what it is. That's the way the game is played."
On Thursday, Cooper said he was ready to move on from the call.
"What's great about today is that it's not yesterday and now we've got some excitement for Game 5," Cooper told reporters. "Nothing we can do to turn back. They missed it. It's unfortunate, but it's water under the bridge. Let's go get ready for what should be a hell of a Game 5."