The New York Yankees and the Boston Red Sox both arrived at Yankee Stadium on Thursday expecting to kick off the second half of the 2021 MLB season. Instead, a COVID-19 outbreak gave the game a distinctly 2020 feel.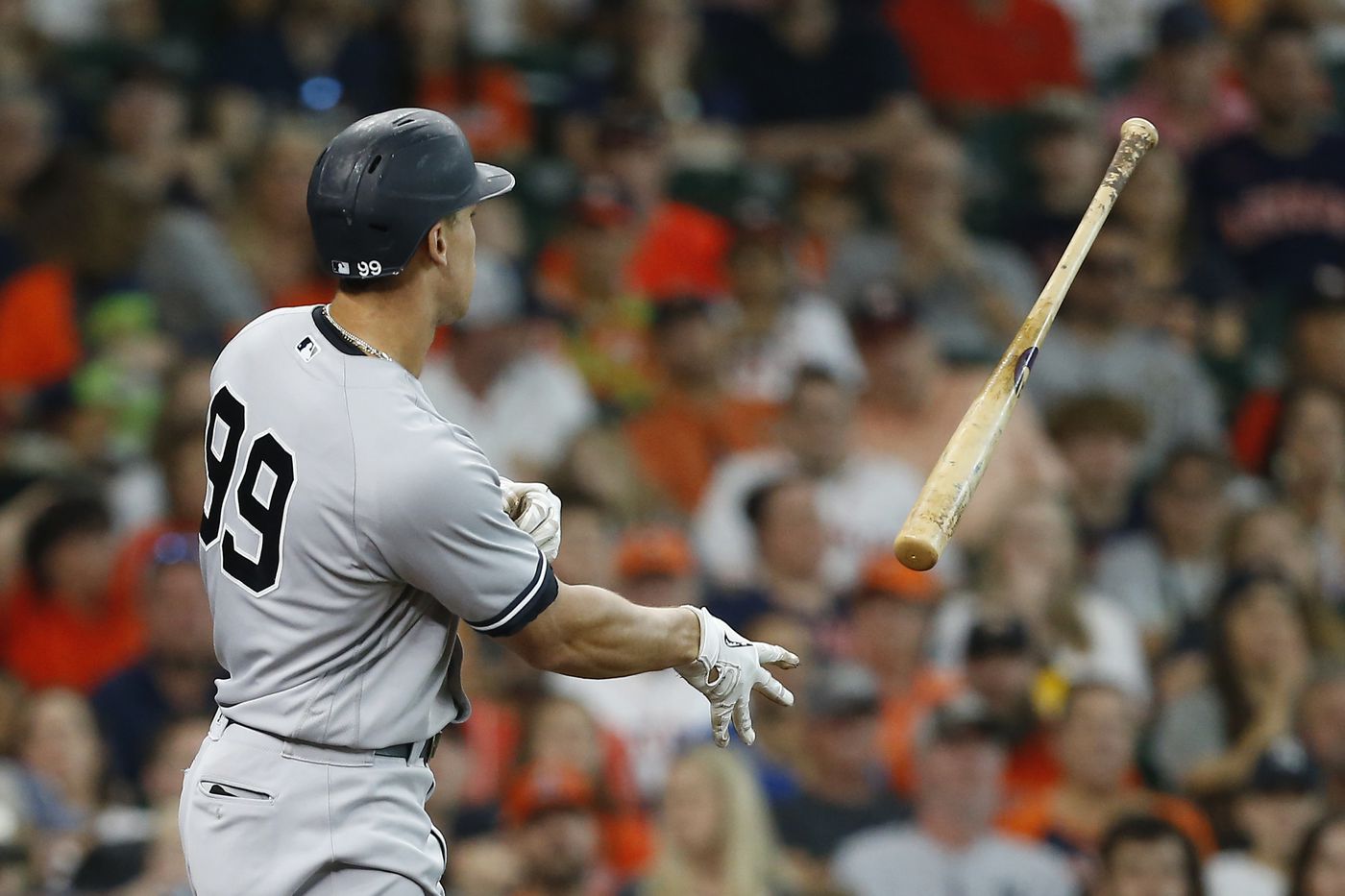 MLB officials postponed the Thursday night game after multiple Yankees tested positive for COVID-19 tests. The Red Sox were preparing to take batting practice when officials announced the postponement.
Yankees awaiting more test results
The Yankees confirmed that pitchers Nestor Cortes Jr., Jonathan Loaisiga, and Wandy Peralta tested positive for COVID-19. Three other players tested positive based on rapid testing, and are now waiting on confirmation of those results.
"We have three positives and we have three pending that we've had rapid tests on," Yankees general manager Brian Cashman told reporters on Thursday. "We'll wait now for the lab tests to come back, which I'm assuming is going to be positive as well. So that would increase our number to six, but we're not at six yet. We're at three confirmed."
Sources told ESPN's Buster Olney that Aaron Judge, Kyle Higashioka, and Gio Urshela are in COVID-19 protocols. Olney wrote on Twitter that Judge's presence at the All-Star Game has triggered additional contact tracing.
The three other Yankees position players who are in COVID-19 protocol are Aaron Judge, Kyle Higashioka, and Gio Urshela. Because Judge was at the All-Star Game with other players, this has triggered contact tracing questions for the Red Sox players (and presumably others).

— Buster Olney (@Buster_ESPN) July 15, 2021
Cashman said the three pitchers who tested positive have all received COVID-19 vaccinations, as have most New York players. Yankees officials say none of the players has experienced severe complications from the infections.
"We have a couple of them that have had symptoms, but for the most part, they're doing pretty well," Yankees manager Aaron Boone told reporters. "We'll just rally around them and give them the support they need and see where this thing goes as the hours unfold."
Coronavirus making mark on 2021 MLB season
MLB officials have yet to announce any plans to make up Thursday's game, or whether the Yankees and Red Sox will play this weekend. Red Sox manager Alex Cora says he doesn't want to hastily start playing again after the outbreak.
"I think we're going to be aggressive as far as testing," Cora told reporters. "It doesn't matter if you're vaccinated or not. I think the smart thing to do is get back to what we did earlier in the season."
While Major League Baseball has avoided any major disruptions this season, it hasn't entirely dodged COVID-19 and associated cancellations in 2021. On Opening Day, four Nationals players tested positive for the coronavirus, postponing Washington's opening series with the New York Mets.
The Yankees dealt with a COVID-19 outbreak once already this year, as eight members of the organization tested positive in May. Around that same time, the San Diego Padres lost five players to COVID-19 protocols, including Fernando Tatis Jr. and Wil Myers, both of whom tested positive.