The horror series known as Bronx ER continues for the New York Yankees after shortstop Gleyber Torres tested positive for COVID-19 and center fielder Aaron Hicks suffered a torn sheath tendon wrist injury.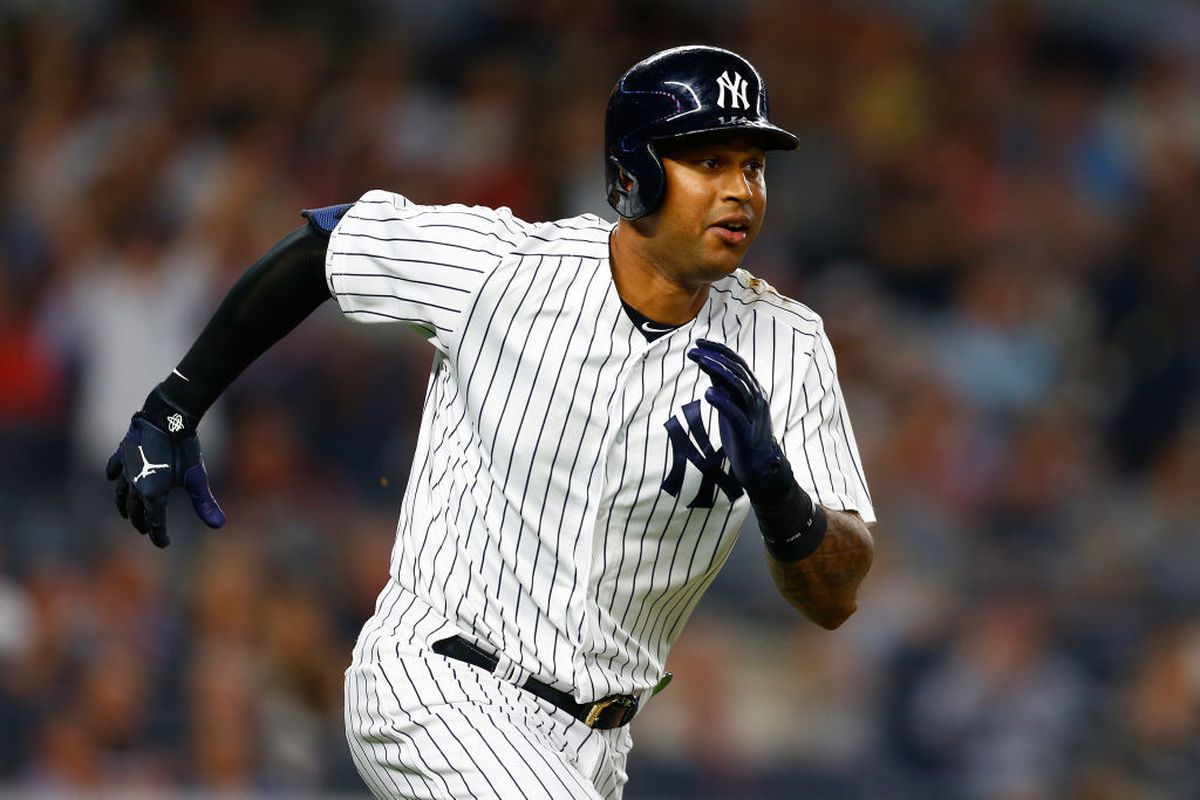 As if the Yankees didn't need any more bad news, designated hitter Giancarlo Stanton missed last night's game due to tightness in his quadriceps.
"Stanton is day to day, hopefully nothing more than that," said manager Aaron Boone.
| | | | |
| --- | --- | --- | --- |
| Gleyber Torres | SS | COVID-19 | IL |
| Aaron Hicks | CF | Wrist | IL |
| Giancarolo Stanton | DH | Quad | Day-to-Day |
| Gio Urshela | 3B | Knee | Day-to-Day |
| Rougned Odor | 2B | Knee | IL |
| Zach Britton | P | Elbow Chips | IL |
| Luis Severino | P | Elbow | IL |
| Darren O'Day | P | Shoulder | IL |
---
A pair of veteran relief pitchers are on the IL including set-up man Zach Britton and Darren O'Day.
Several starters are banged up including third baseman Gio Urshela, who has been nursing a knee injury. First baseman Luke Voit recently returned from a stint on the IL while recovering from knee surgery. Boone wants to make sure Voit eases back into the season, but he has bigger injury problems to mitigate.
Gleyber COVID… Again
The Yankees experienced a COVID-19 breakout during their previous series against the Tampa Bay Rays. Eight members of their traveling party, which included three coaches, tested positive.
Pitching coach Matt Blake, third base coach Phil Nevin, and first base coach Reggie Willits were currently quarantining in Tampa Bay.
"It stopped us a little bit in our tracks and being a little more diligent," said Boone. "When we got to that vax threshold, frankly I probably relaxed a little bit. For all of us, it just kind of made us be a little more cautious."
Torres was the only player who tested positive, which was a bit baffling because he was vaccinated and already recovered from COVID. The MLB and their health and safety officials are keeping a close eye on the breakthrough cases on the Yankees because everyone involved was previously vaccinated.
Torres could return due to the COVID-19 protocols, where the MLB monitors him on a case-by-case basis. As a vaccinated player, he doesn't have to sit out the full ten days, which is the currently policy for asymptomatic players.
Hicks Surgery or No?
Hicks tore a sheath tendon in his left wrist. The Yankees opted for a pharmaceutical route over surgery, but if the meds do not heal his injury, Hicks will most likely miss an indefinite amount of time due to wrist surgery.
"The MRI did reveal that he tore the sheath that holds the tendon in place," said Boone. "He started some medicine. Sometimes that works and kind of declares itself at that point. We won't know that for a couple of days. In these cases, it seems like a lot of times, the medicine works and knocks it out. If not, then surgery could be on the table."
Back in 2013, first baseman Mark Teixeira suffered an identical injury, but he played nearly 90% of that season and gutted out the pain.
The switch-hitting Hicks signed a $70 million extension two years ago, but struggled this season with only four home runs. Hicks slashes at only .194/.294/.333. It' hard to say if he's struggling at the plate like mostly everyone else in the league this season, or if the wrist injury is to blame.
Hicks missed time in 2017 with an oblique injury. He blew out his elbow in 2019, which required Tommy John surgery.
Too bad the Yankees traded backup outfield Mike Tauchman to the San Francisco Giants for relief pitcher Wandy Peralta. The Yanks could use Tauchman right now.
The Yankees promoted outfielder Estevan Florial, their top prospect from the Dominican Republic, to the AAA Scranton Rail Riders. Florial is crushing it in Double-A this season with hit four home runs and six RBI in just six games while slashing at .318/.400/.955. If he thrives in AAA, he could make his debut in pinstripes by the end of the summer.