The injury bug plagues the New York Yankees once again this season. In the latest episode of Bronx ER, first baseman Luke Voit becomes the latest member of the Yankees to miss time on the IL. Voit suffered a partially-torn meniscus, but instead of playing through the left knee injury, he will undergo knee surgery.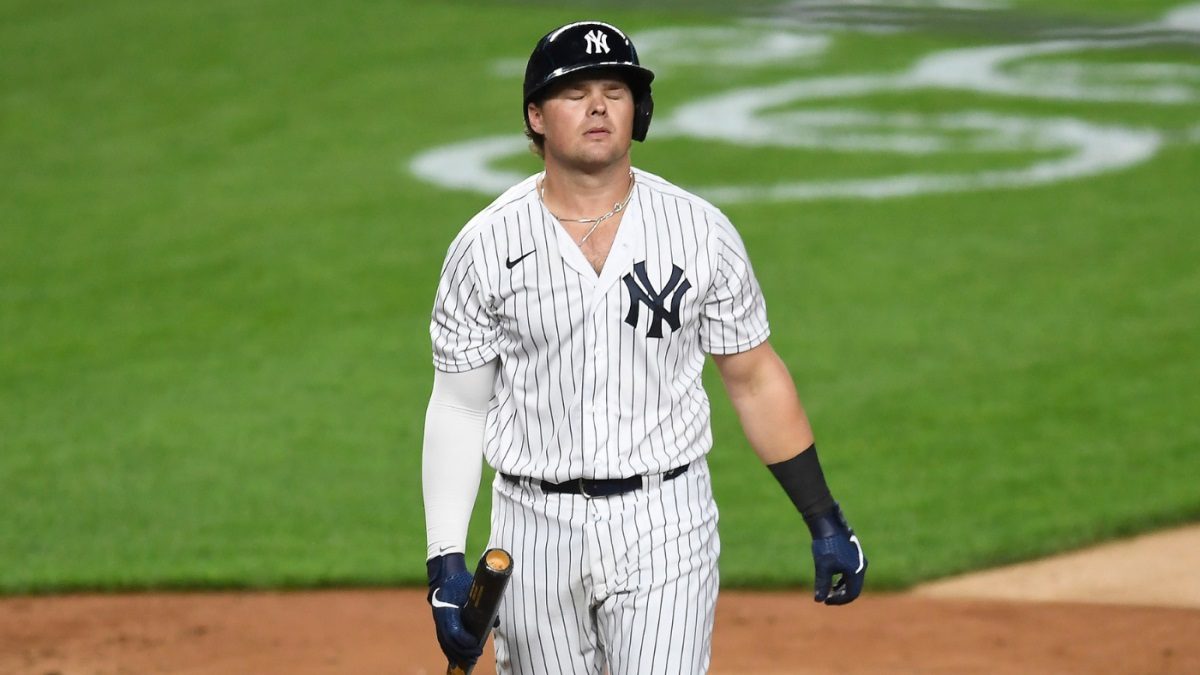 Voit is expected to be out until the end of May at the latest estimate. Three-time All-Star Jay Bruce will replace Voit at first base.
"Let's have the surgery, see how the early days are and then we will be able to evaluate," said Yankees skipper Aaron Boone, who recently returned to the Yanks after recovering from pacemaker surgery.
A slimmed-down version of Voit led the MLB with 22 home runs in 56 games last season as the pandemic home run king.
In 213 games with the Yankees, Voit hit 57 homes runs and drove in 147 RBI. He also drew 103 walks, while slashing at .279/.372/.543.
Voit missed time in 2019 due to a core injury and appeared in only 118 games.
The New York Yankees are the second favorites on the MLB futures board at +550 odds to win the 2021 World Series, behind the heavily-favorited LA Dodgers. The Yankees are also the betting favorite to win the AL East.
Next Man Up: Jay Bruce
Boone and the Yankees are firm believers of the "next man up" philosophy, so they don't get rattled when a player goes down because they know the next guy up is ready to go to battle. Ever since Boone arrived, he's had to constantly triage injures. He's had plenty of experience fielding a patchwork team with injury replacements.
Veteran lefty slugger Jay Bruce, 33, becomes the next man up to fill the void for Voit at first base.
"I expect Jay to play a lot and a lot of first base for us," said Boone. "Excited to see what he can do for us."
"Clearly this is where I wanted to be," said Bruce. "This is why I signed here. I'm extremely excited."
Bruce played his best seasons with the Cincinnati Reds also a decade ago. He drove in 109 RBI one season and smacked 34 home runs in another. Bruce's career slash line sits at .245/.314/.469 in 13 seasons in the big league. He hit 348 career home runs and drove in 948 RBI.
Bruce provides a big left-handed bat that can feast off the short porch in right field at Yankee Stadium. Bruce struggled with the Philadelphia Phillies last season hitting below the Mendoza line with .194 and six home runs.
The versatile DJ LeMahieu can play every infield position, so the pandemic AL batting champ is expected to make the occasional start at first base to give Bruce a spell.
Bruce provides an everyday lefty in the lineup for Boone. Before they lost the righty-hitting Voit to an injury, the Yankees had a lopsided lineup loaded with eight right-handed hitters and one switch-hitter with Aaron Hicks.