The San Diego Padres have temporarily lost five players due to COVID-19 issues, with both Fernando Tatis Jr. and Wil Myers testing positive for the coronavirus.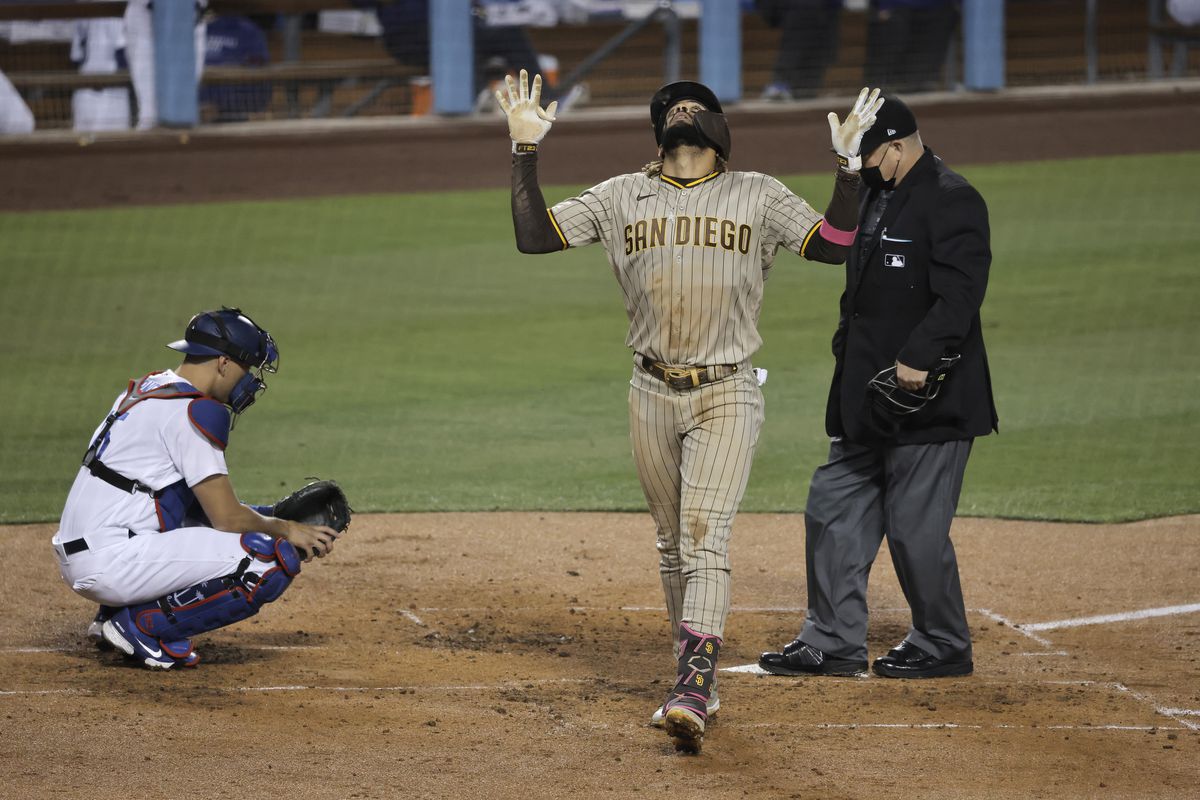 Tatis missed San Diego's 8-1 win over the Colorado Rockies on Tuesday, while the Padres removed Myers from the game in the third inning after his positive test result came back.
Tatis suffering through stop and start spring
Three other players have gone on the injured list due to contact-tracing protocols. That move impacts first baseman Eric Hosmer along with bench players Jurickson Profar and Jorge Mateo.
The Padres carried only 12 position players on their roster heading into Tuesday's game, necessitating three call-ups before the game. Since Myers and Hosmer both left during the course of Tuesday night, San Diego will likely make more call-ups before a doubleheader in Colorado on Wednesday.
"I didn't anticipate having to pull guys during the game," Padres manager Jayce Tingler said after Tuesday's game. "I don't anticipate it, but I understand these things happen right now."
Tatis represents the biggest loss for the Padres. San Diego signed the 22-year-old shortstop to a massive 14-year, $340 million contract extension during the offseason. Tatis has dealt with multiple setbacks this year. He suffered through multiple partial dislocations of his left shoulder during the spring. Still, he's hitting .240 with nine homers and 14 RBIs so far this season.
"As soon as he starts to get some momentum going one way, there's been a small setback here or there," Tingler told reporters. "It sucks. It sucks going through. But he's pretty strong mentally, strong inside to stay positive."
Shorthanded Padres roll in Colorado
Tatis ranks among the top contenders for the NL MVP award. FanDuel Sportsbook lists him as a +900 pick, behind only Ronald Acuna Jr. (+260) and pitcher Jacob deGrom (+850). The Padres started the season 20-16, and FanDuel lists San Diego as a +800 pick to win the World Series this year.
The Padres have yet to reach the 85% vaccination threshold that would loosen restrictions around team activities, but Tingler says the team is close to achieving that mark.
"We're a couple players away from getting there," Tingler said. "This one thing with the protocols and things like that – it's a clear competitive advantage to get to that 85%. Our guys are educated – we're educating them on it. That's where we are."
Even with the absences, the Padres rolled on Tuesday night. Manny Machado led the team, going 2-for-4 with a home run, triple, and two RBIs, while five San Diego pitchers held the Rockies to just three hits.
"Obviously, it's not ideal, but I want to give credit to our guys tonight," Tingler told reporters. "We had a lot of hectic things going on. We had a short bench and everybody stepped up and filled in."