The best chess players in the world will be in Warsaw, Poland over the next week to play for two of the game's most prestigious titles at the World Rapid and Blitz Championship.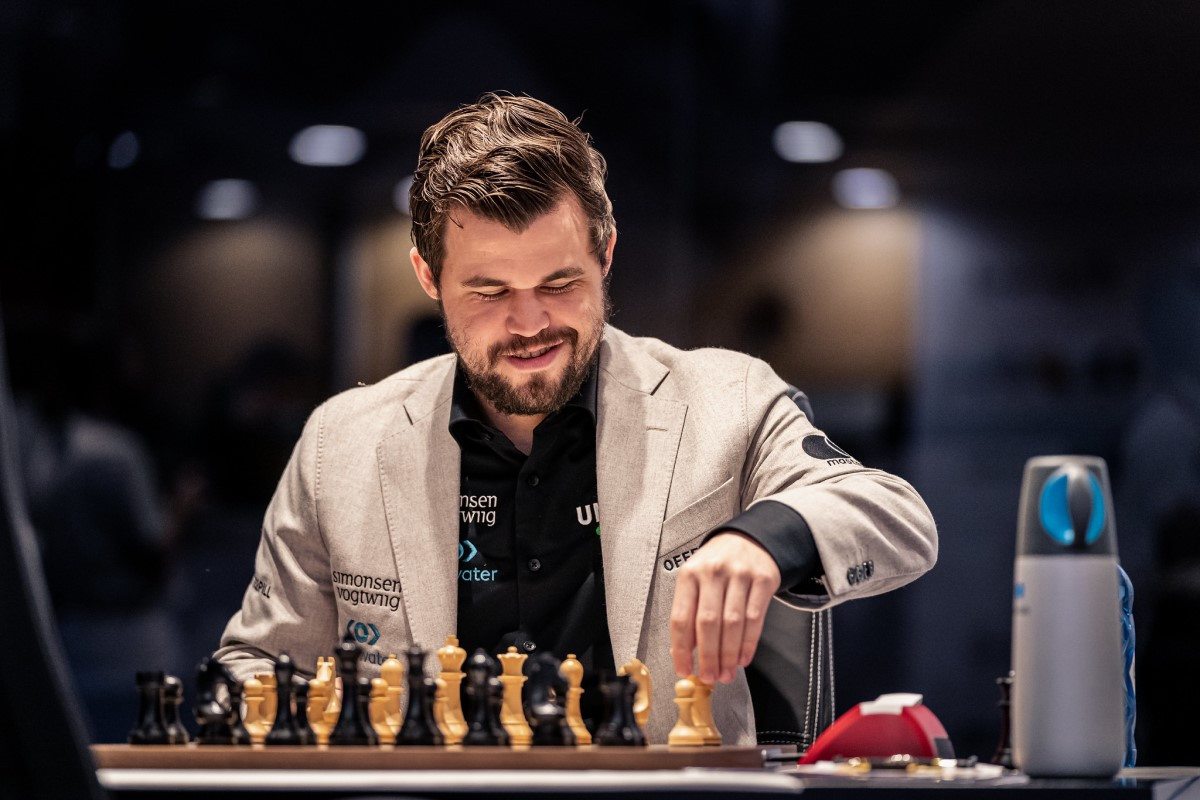 The Rapid Championship begins on Dec. 26, with the Blitz taking place on Dec. 29 and Dec. 30.
Carlsen defending both World Rapid, Blitz titles
COVID-19 forced the chess world to skip the World Rapid and Blitz in 2020. That means that Magnus Carlsen comes in as the defending champion in both disciplines, having won the titles in the 2019 edition.
FIDE is happy to announce that Poland will host the World Rapid and Blitz Championships and Women World Rapid and Blitz Championships 2021 in Warsaw on the originally planned dates (December 25 – December 31, 2021). [1/3] pic.twitter.com/1pBvgPJrTx

— International Chess Federation (@FIDE_chess) December 10, 2021
That means Carlsen holds the "Triple Crown" of chess, as he also owns the classical World Chess Championship. It's the second time he has held all three titles, doing so in 2014 as well.
Carlsen has won the last three Blitz Championships, and has four in total. He has also won three Rapid World Championships in his illustrious career.
Those numbers underline an obvious truth: Carlsen will come into the World Rapid and Blitz as the favorite in both tournaments. However, he may not be as overwhelming a choice as you expect.
Online sportsbook Bwin has listed one limited mark for each half of the World Rapid and Blitz Championship, posting Carlsen against the field. In the Rapid, Carlsen rates as a -155 pick against the rest (+115), while he's a -115 choice in the Blitz against all other participants (-110).
---
World Rapid and Blitz Championship Odds (via Bwin)
World Rapid Championship
Magnus Carlsen: -155
Field: +115
World Blitz Championship
Magnus Carlsen: -115
Field: -110
---
There are reasons to believe others have a chance to topple the world champion. Both halves of the event use a Swiss system format, in which players are paired each round with an opponent with the same (or as similar as possible) record. This means there's no guarantee that top players will face each other during the event.
Nakamura, Firouzja aiming for first gold medals
Even when they do, the fact that there are 13 rounds in the Rapid and 21 in the Blitz limits how much head-to-head matchups matter, giving players less ability to bury their opponents without some help.
And while Carlsen has dominated rapid play both live and online, blitz is a different story. There are several plyers who can challenge him at the highest levels in the faster format. Both Hikaru Nakamura and Alireza Firouzja should be gunning for gold in Warsaw, especially with a speedy three minutes per side (with two second increment before each move).
Merry Christmas from Warsaw! pic.twitter.com/pnbz66wL5p

— Hikaru Nakamura (@GMHikaru) December 24, 2021
Beyond bragging rights, players will also be competing for $350,000 in both the Rapid and Blitz Championships. The winners of each even take home $60,000. In the case of a tie for first, players will compete in a two-game blitz match; if they remain tied, they will then play blitz in sudden death mode until someone wins a game.
While the open Rapid and Blitz tournaments will dominate the headlines, there are women's tournaments as well. These carry $40,000 first prizes and $150,000 overall purses. The women's events use the same format as the open tournaments, though with fewer rounds: 11 in the Rapid, and 17 in the Blitz. Humpy Koneru won the Women's Rapid Championship in 2019, while Kateryna Lagno is the two-time defending blitz champion.