South Carolina rolled through two more opponents the same way it's been doing all season to start the Women's NCAA Tournament, solidifying the Gamecocks' position as the team to beat heading into the Sweet 16.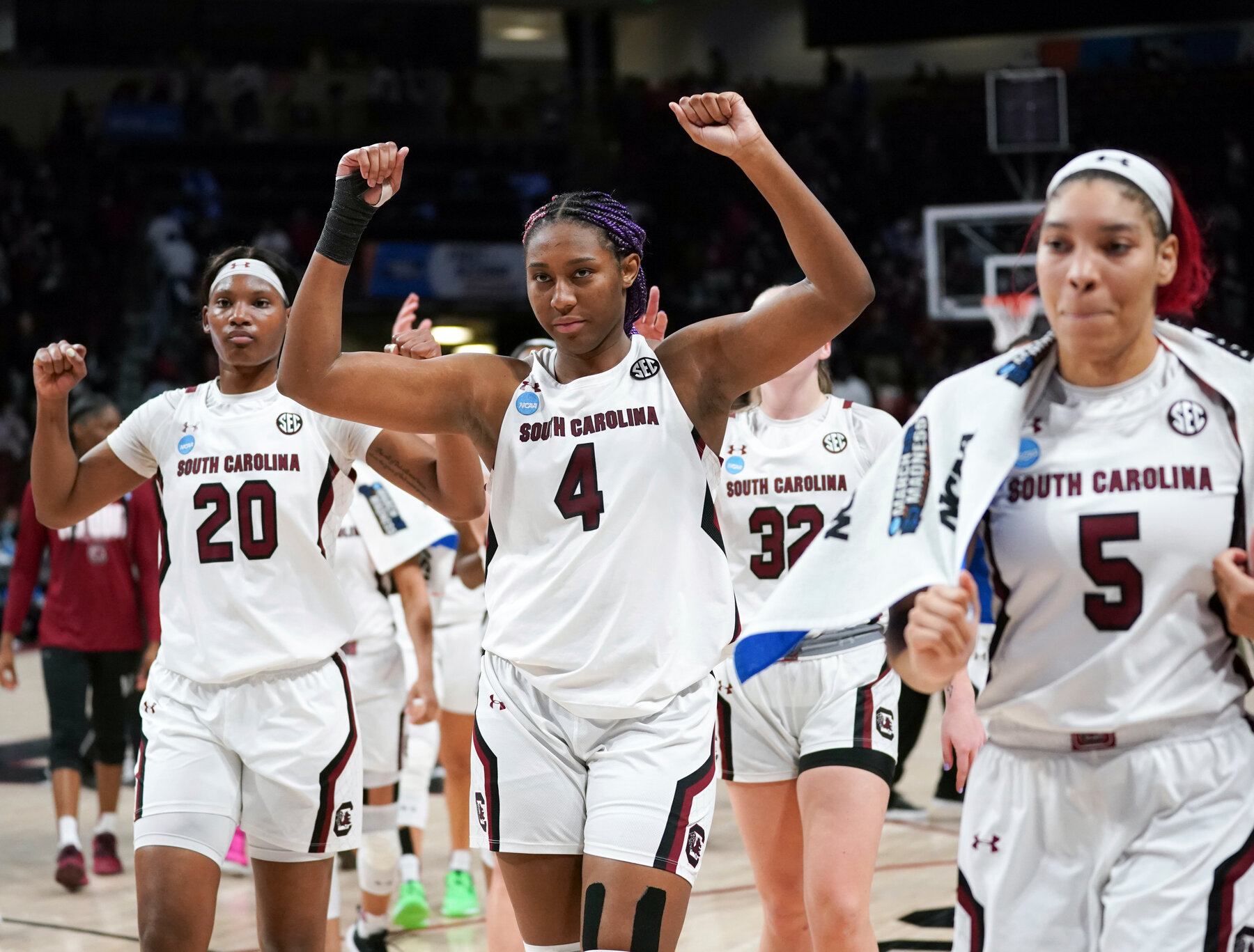 BetMGM lists South Carolina as a heavy +125 favorite to win the Women's NCAA title heading into the regional stage of the tournament.
Gamecocks roll into Sweet 16
The Gamecocks haven't struggled much this season, and they didn't face much of a challenge in either of their first two games. South Carolina dominated No. 16 seed Howard 79-21 to start the tournament, then easily got past No. 8 Miami, 49-33.
On Friday, the Gamecocks will face off against North Carolina as a 9.5-point favorite in their Sweet 16 matchup. South Carolina has been a bit sluggish on offense, but coach Dawn Staley says that's not a problem as long as their suffocating defense continues to show up every night.
"As long as we're defending, as long as we're rebounding the basketball, those two areas really give us a good chance of winning basketball games," Staley told reporters. "The offense is a cherry on top at this point."
All four No. 1 seeds reached the Sweet 16, and all four are legitimate title contenders. Beyond South Carolina, Stanford (+400), NC State (+700) and Louisville (+1200) are among the top five contenders on BetMGM's board. But one No. 2 seed is listed ahead of everyone but the Gamecocks: the UConn Huskies, who rate as the +300 second choice.
UConn playing close to home in regionals
By the Huskies' standards, UConn (27-5) is in the middle of a down year. But even when the school isn't quite at its peak, UConn remains a tough out. It survived a test from UCF to win 52-47 at home and reach the Sweet 16 for the 28th consecutive tournament, and has an excellent shot at reaching a 14th consecutive Final Four.
The Huskies will start by playing Indiana on Saturday. UConn comes in as an 8.5-point favorite, a number likely bolstered by the location of the game. The Huskies will take a short trip to Bridgeport, Connecticut for their regional, which could feel like more home games for UConn. But head coach Geno Auriemma says that's not a guarantee of anything for his team.
"A bunch of other people earned home games and they lost," Auriemma told reporters. "Just having a home game in the first and second round, that doesn't guarantee you're going to the regional because a lot of home teams lost. We still have to earn it."
Outside of the top five contenders, the odds lengthen considerably for anyone else to win the Women's NCAA Tournament. One team to watch could be Texas (+2000). The Longhorns are 28-6 on the year, and hold the No. 2 seed in the Spokane region. They'll play Ohio State on Friday as 4.5-point favorites in their Sweet 16 game, and could face off against No. 1 Stanford in the Elite Eight.