The UConn Huskies (28-1) will make their 13th straight appearance in the Women's Final Four on Friday when they take on the upstart Arizona Wildcats (20-5) with a spot in the national championship game on the line.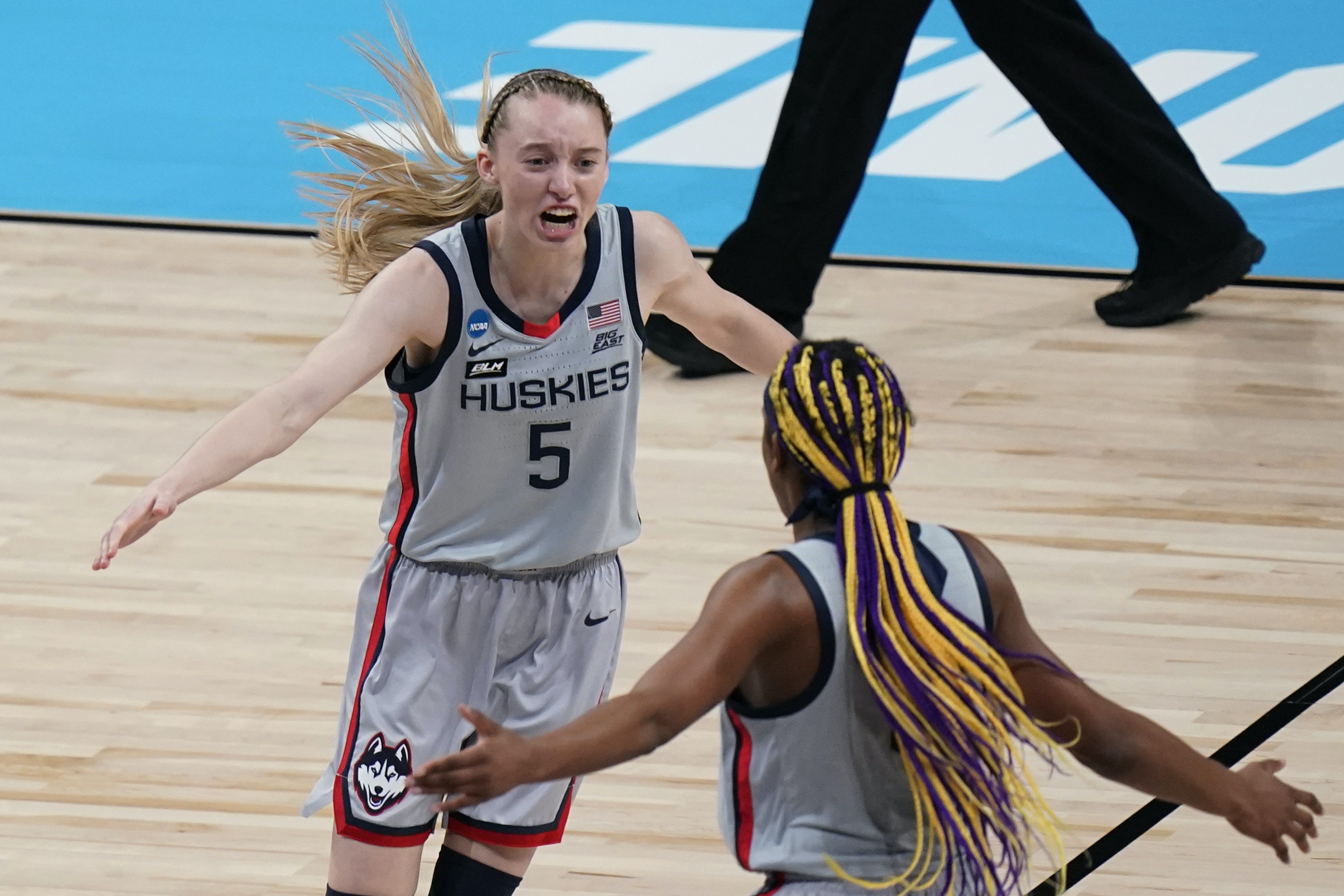 UConn enters the game as a substantial 14.5-point favorite, according to FanDuel Sportsbook.
UConn won't overlook Arizona in Final Four
Anyone who's even casually followed women's basketball understands why the Huskies are such an overwhelming choice to win on Friday. This may not be the best UConn team ever: it's a fairly young squad, and hasn't dominated quite as much as some previous incarnations. But it still represents the gold standard in women's college basketball.
UConn stands as a -150 pick to win the national championship heading into the Final Four. Coach Gino Auriemma says he expects a battle on Friday, however, from a hard-working Arizona team that likes to employ a full-court press.
"Defensively, they just are relentless and they get contributions from the whole team. So when you have that kind of base to work with, then anything's possible," Auriemma told reporters. "How do you beat a full court press? You score. Score. So I've always said, when a team pressed you and you score, and you score, and you score, what are they gonna do, press harder? I don't know."
Arizona has reached the Women's Final Four for the first time in school history. But you might not know that based on a promo video the NCAA posted to Twitter on Thursday.
While that video includes clips from the other three participants, Arizona was nowhere to be seen. The NCAA has since taken down the video and apologized, but it helped fuel the Wildcats' feeling that the basketball world is overlooking them.
"I rewatched it a couple times," Arizona senior Aari McDonald, who scored 33 points in Arizona's 66-53 win over Indiana in the Elite Eight, told reporters. "It was frustrating. I definitely took it as a sign of disrespect."
Staley faces off against Vanderveer in semis
The other Final Four game pits two No. 1 seeds against each other, as Stanford (29-2) takes on South Carolina (26-4). Stanford comes in as a 6.5-point favorite over the Gamecocks, but South Carolina dominated Texas 62-34 in its Elite Eight matchup.
The matchup sees South Carolina coach Dawn Staley face off against her mentor, Tara Vanderveer, who coaches Stanford.
---
Women's Final Four Odds (via FanDuel Sportsbook)
South Carolina (+6.5): -120
Stanford (-6.5): -102
Arizona (+14.5): -118
Connecticut (-14.5): -104
To Win National Championship
Connecticut: -150
Stanford: +160
South Carolina: +800
Arizona: +3000
---
"She was something special as a player, and she's incredibly special as a coach," VanDerveer told reporters. "She has great instincts, a great understanding of the game. She was a tremendous leader of her team, someone that's super competitive. Whatever Dawn decided to go into, she was going to be at the top of whatever career she decided."
FanDuel lists Stanford as the +160 second choice to win the national championship, ahead of South Carolina (+800) and Arizona (+3000).